2019 Squam Lake retreats are now live
Pre-registration for SPRING (click here) and FALL (click here) Retreats is OPEN
I am so delighted to finally be able to share our marvelous line-up for 2019. With over 25 fantastic classes and inspiring teachers joining us from all over the globe, I am really hoping that this will be the year that YOU will join me at Squam Lake!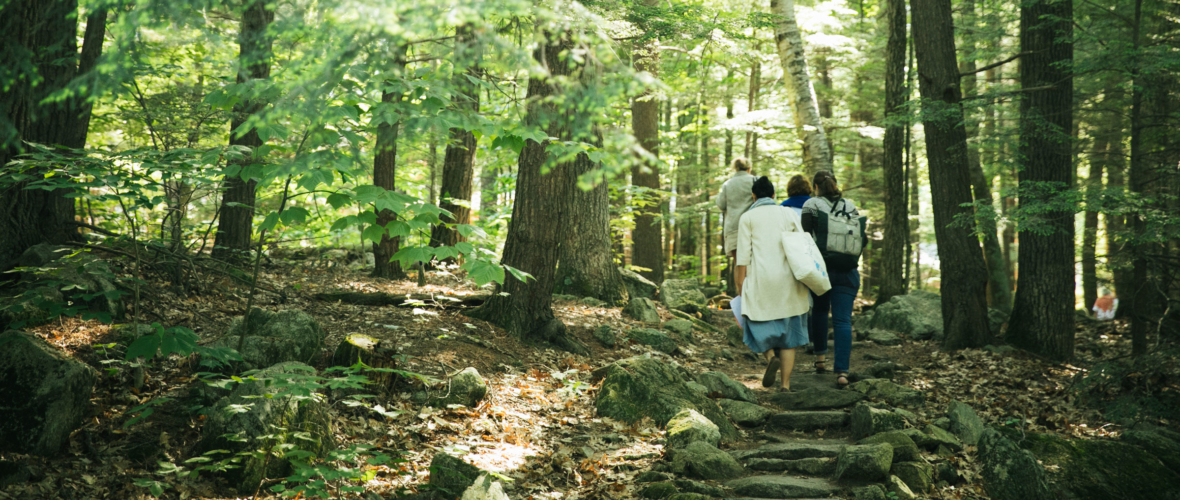 As well as wonderful selection of classes, you can also look forward to the all-access Creative Studio, open to all during the Spring and Fall retreats. Last year felt so successful that I couldn't possibly NOT bring the studio back again this year. This creative space gives you the opportunity to continue working on your projects after class — or to bring projects with you to make specially at the lake! You can look forward to stitching on top-of-the-line Bernina's (thanks to Gather Here), painting or collaging at the community table, and connecting with other Squammies outside of your classes and cottages.
Brand new for 2019 — we are welcoming our first ever Maker in Residence. Keeping with the theme of nurturing and supporting creative journeys, our Maker in Residence is invited to spend the weekend at the lake on their own artist residency. In the Spring, we are delighted that Karen Templer of Fringe Association will be joining us! Our Fall Maker in Residence will be announced in the new year.
As ever, at both retreats there will also be yummy yoga, delicious EXTRAs (mini classes available to all that happen on the Saturday — more info to follow in the new year!) and fab evening events.
Okay, enough of me– off you go– head on over to the RETREATS page for the full info; you'll find that pre-registration is open from December 10th – 28th, 2018. And — as a little extra surprise — if you pre-register on Monday, December 10th before midnight EST (that's today!) you'll be automatically entered to win eight skeins of Brooklyn Tweed Arbor yarn in the color-way 'Degas' + the pattern to make the coveted Guernsey Wrap! Many thanks to BT for this awesome give-away.
Needless to say, I couldn't be more thrilled about what we have on offer; the teachers and classes are better than ever. I wish I could take them all — but that's what YOU get to do, lucky duck.
See you at the lake!
Meg xx