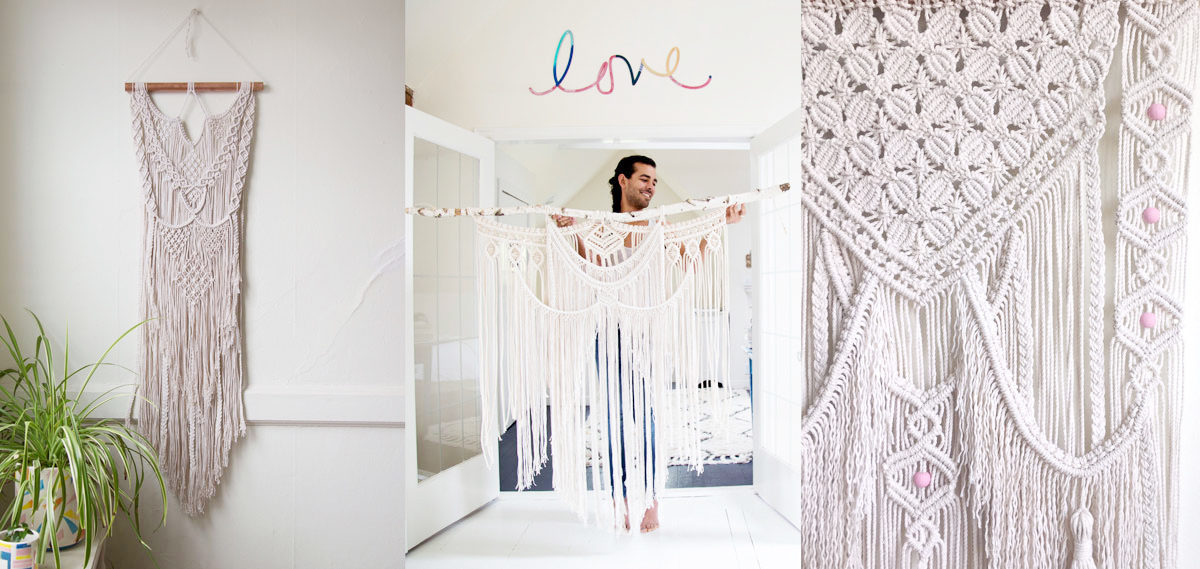 This summer we begin some of the smaller gatherings that are going to be hosted here in Providence at Squam HQ and I could not be more thrilled to kick it off with a beautiful offering from MICHAEL GABRIELLE — he of the amazing macrame wall hanging you may have seen on my Instagram earlier this Spring.
When I shared the photograph (below), my email box suddenly filled with people asking about a class and so, ta-DAH! We have a most wonderful class happening the first weekend in August:  Magical Macrame with Mikey.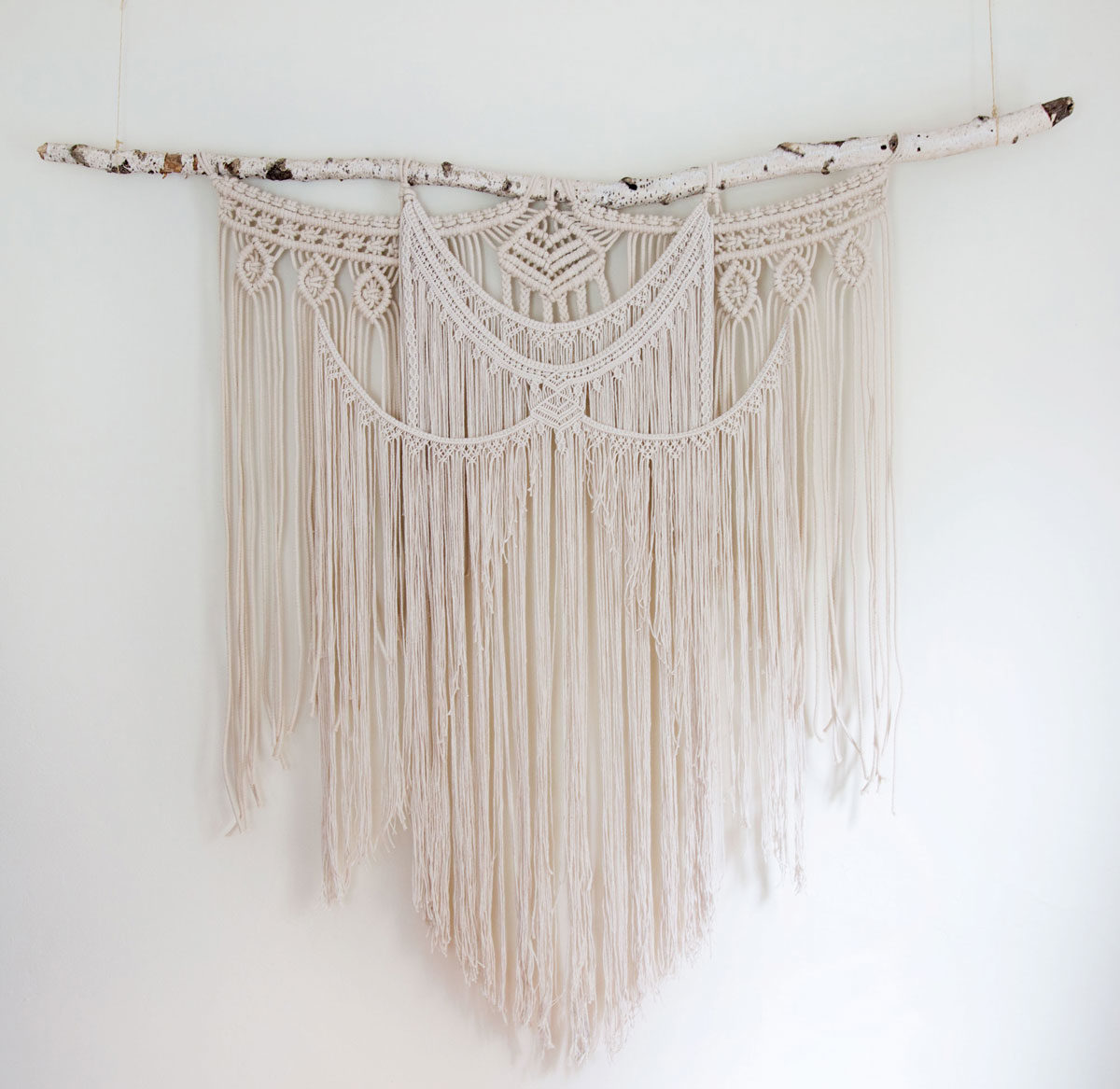 For full details, head on over to the retreats page — I am super excited because this is something new and fun for me to learn and, because none other than the luminous EM FALCONBRIDGE will also be on hand bringing her oil fairy magic to the group.
The day promises to be filled with ease, play and light. If you are interested and these dates don't work for your schedule, rest assured we have another one scheduled for end of September so stay tuned for that.
Until then– wishing you a most lovely start to summer.
bisous, Elizabeth
PHOTO CREDIT: Forrest Elliott