"Community not Competition"
Late last year, when I was beginning to build new relationships within Squam, Terri Dautcher (the amazing woman she is) said these three words that have become a daily repetition for me. There is so much room for everyone in the world of 'creative arts' that it really makes no sense to be stumbling over each other to get to the finish line…
I intro with that sentiment because in the last few months I've had the opportunity to work with our 2018 Squam Sponsors in bringing some really fabulous offerings to the 2018 gatherings! I believe that these conversations — full of abundant ideas, mutual excitement, and a genuine love of encouraging individual creativity — would not be possible if we didn't all deeply value and respect the community around creativity and everyone's place in it. Speaking to that, there is so much at Squam that we couldn't do without our Sponsors, and for that I am deeply grateful.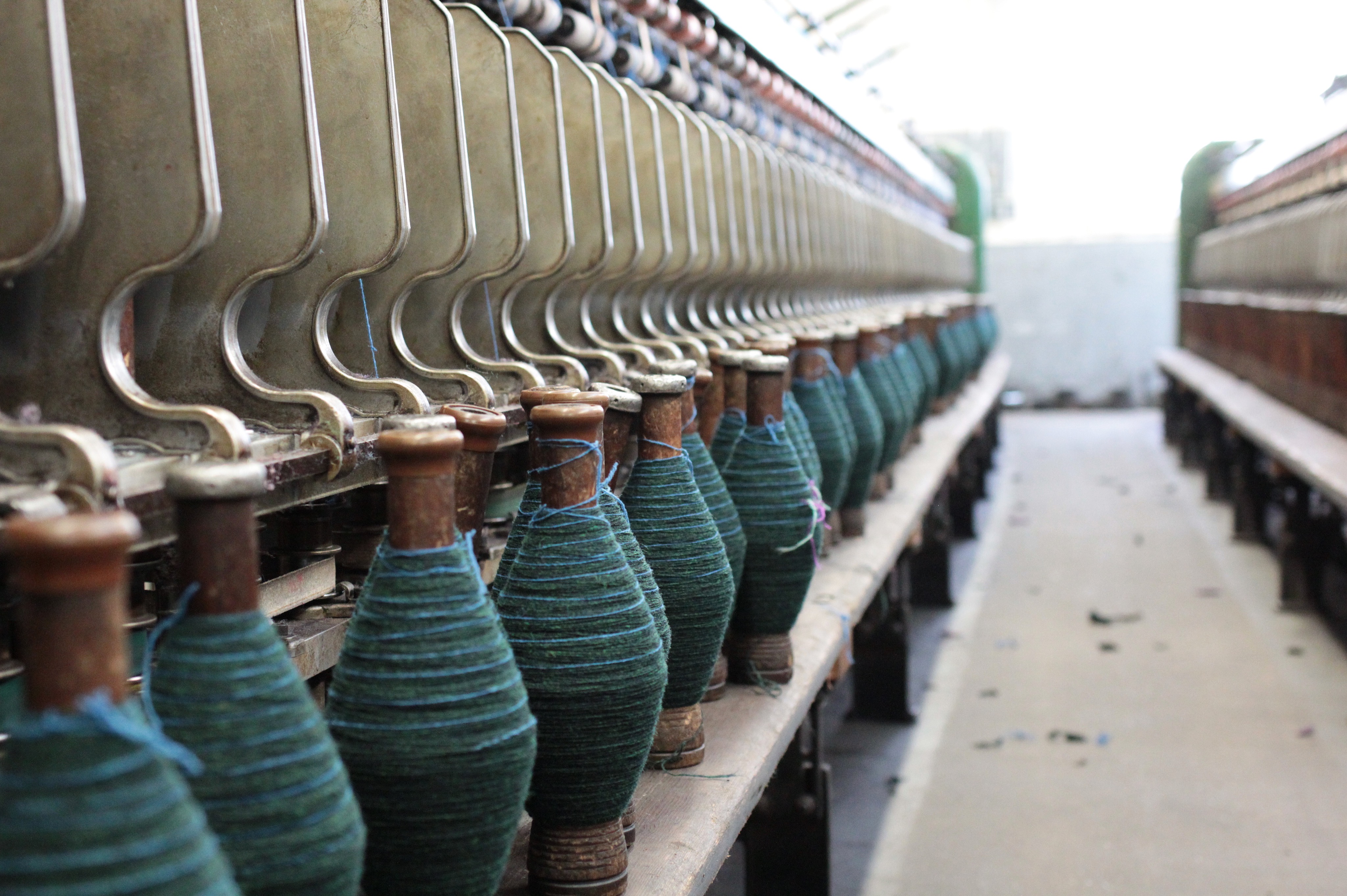 SO — I am beyond excited to share this Weekend Feature interview with you! Rachel Snack is the Creative Director of Harrisville Designs in New Hampshire. You might know of Harrisville from their own brand of gorgeous yarn!
The history of this mill is incredible (and Rachel touches on that in the interview), but if you haven't a moment to read the whole thing — DO visit their website and watch this video here — it's a captivating 'Day in the Life of an American Woolen Mill' which will have you wanting to pack your bags and head up to NH to join in on all the fun A.S.A.P! I have yet to visit, but when I do I can only imagine it will be a knitters 'Willy Wonka Factory' of endless awe and wonder…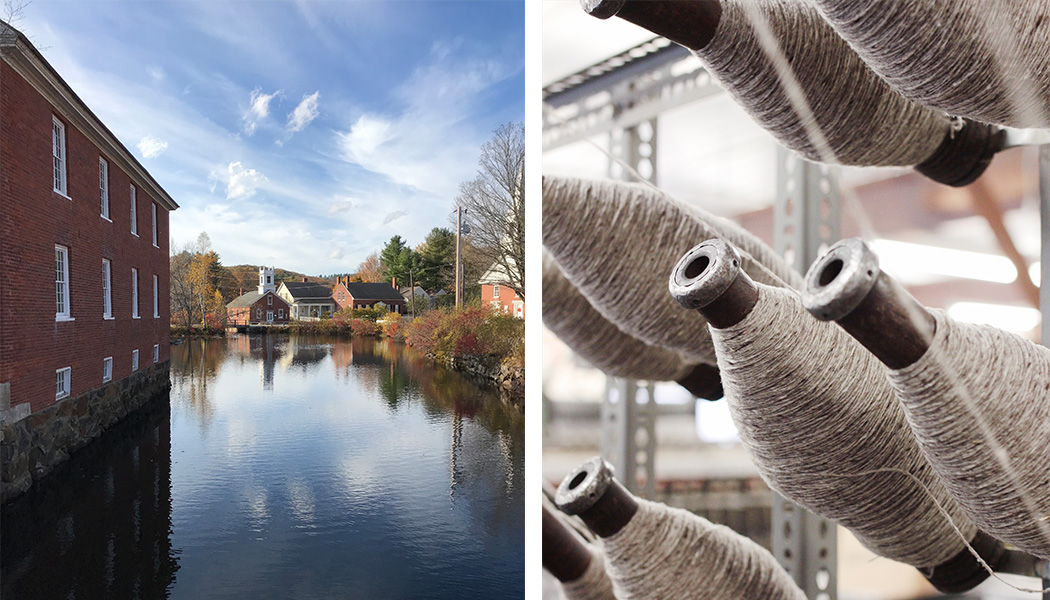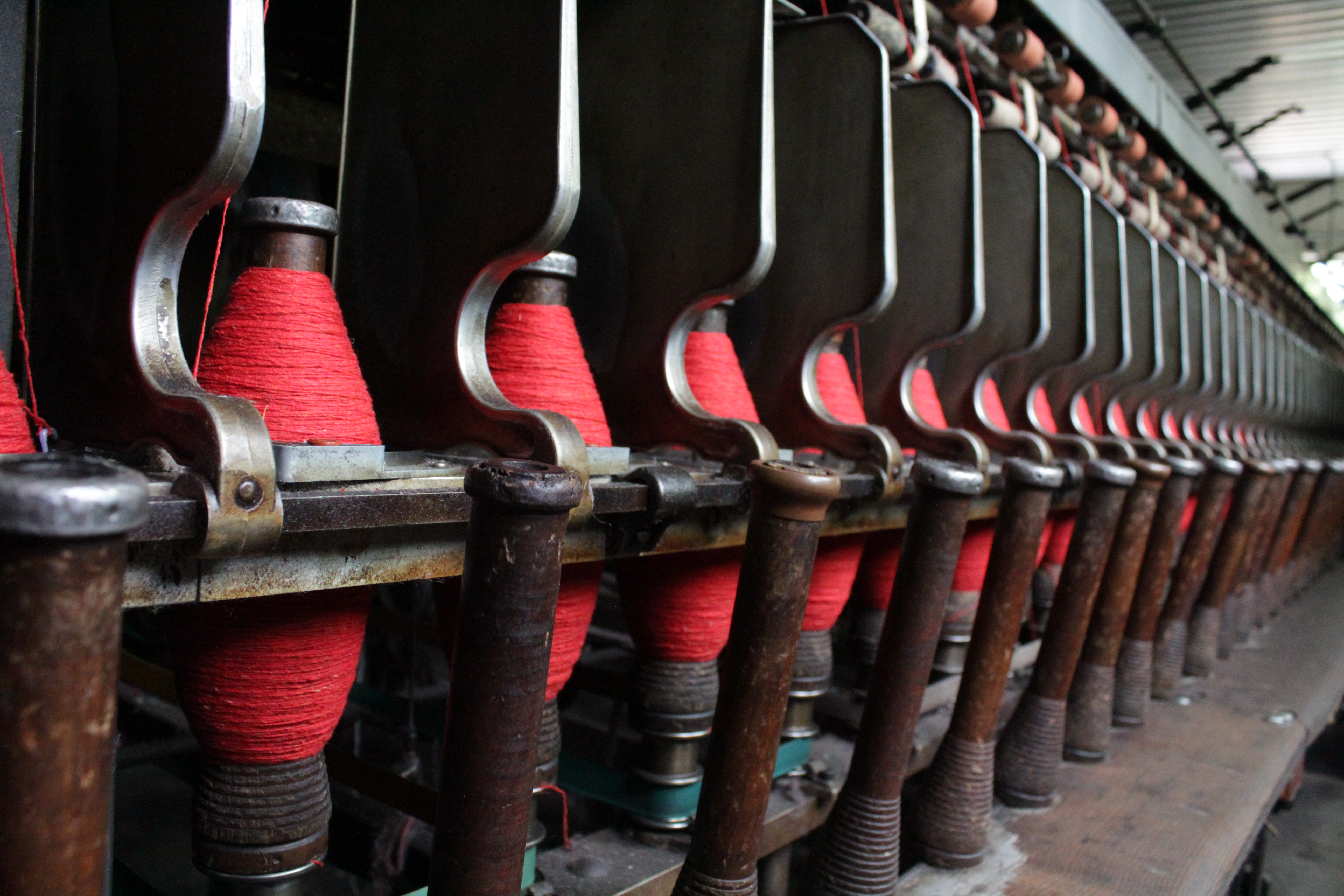 If you are heading up to New Hampshire this summer for Squam (or just heading up anyway!), do reach out to Harrisville — they are always more than happy to offer tours of their beautiful mill. I feel so fortunate that there is still this type of production happening here on American soil, so I definitely wouldn't miss the opportunity to learn more about where the wool we love so much comes from…
Anyway, I'll stop chatting now — BUT I must tell you that Rachel is instructing an 'Intro to Weaving' EXTRA at our Spring Squam! If you're not already attending the gathering and would like to join in on the fun, we still have a few places left in Taste of Squam Spring 2018.
Ah — one last thing, promise — there is a giveaway happening! OH yes — over on our Instagram — Harrisville have generously offered eight skeins of their Silk + Wool to one lucky winner and, if you win, YOU get to choose the color-way that you'd like! Oh… the possibilities…

Tell us a little bit about Harrisville Designs?
Woolen yarn has been spun in the water powered, brick mill town of Harrisville since 1794. This small village is nestled in the Monadnock Highlands of southwestern New Hampshire and is the only industrial community of the early 19th Century that still survives in America in its original form. Harrisville Designs was founded in 1971, to keep the textile tradition alive and to create jobs in Harrisville for the economic strength of the town.
Harrisville Designs is a heritage mill manufacturing six lines of woolen-spun yarns, and carded fleece in 64 heathered colors. We make floor looms, weaving and spinning equipment, and Friendly Loom Products – a children's fiber line including potholder kits and loops. We also operate a beautiful brick-and-mortar store that carries an extensive range of knitting and weaving supplies. Additionally, we hold 3 to 5-day fiber workshops from February–November, with nationally and internationally recognized instructors.
What is something fun that most people don't know about the work day/environment at Harrisville?
The center village of Harrisville is built over and alongside a river, and at both our retail store and main offices you can hear the soothing sound of water running all day long!
What are the most popular items at Harrisville?
One of our most popular items is our Potholder Weaving Loom Kit & Potholder Loops. Potholder weaving is an accessible craft that spans all different skill levels and age groups. It's an engaging tool and the perfect introduction to weaving loom for children who are developing cognitive functions. We also see adults weaving on our potholder looms as a creative outlet and meditative practice.
I love the 'Day in the Life' video clip on the website — it gives me so much hope for the American fiber industry. What are you most proud of? 
We are most proud of our history, and our ability to keep the tradition of the textile industry alive in Harrisville. We are employing hard-working community members and making quality products that are thoughtfully crafted to last a lifetime. All of our products are made in the USA, and most of our products are made in New Hampshire – an idea that is a core value of our company.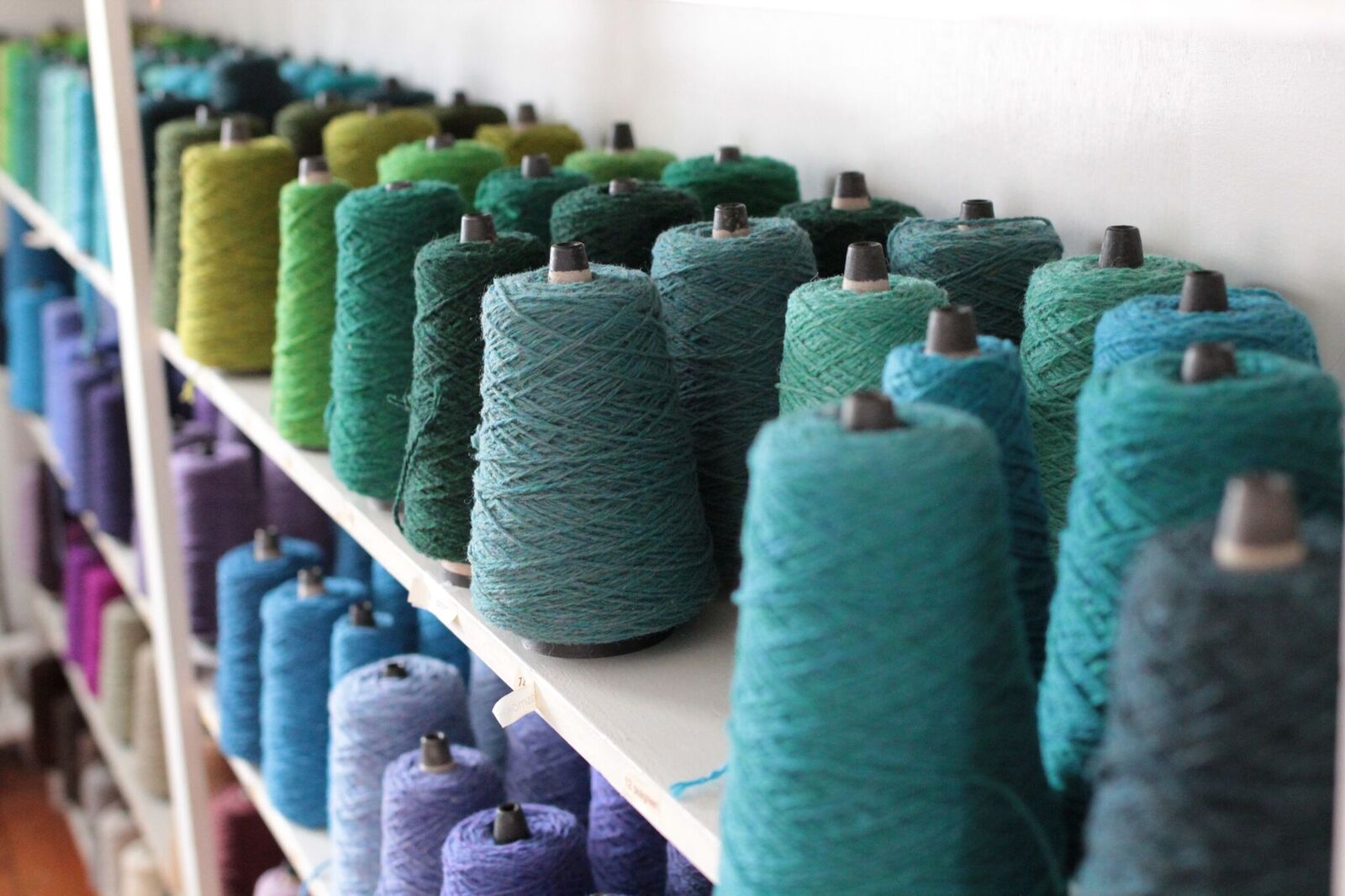 Do you knit, crochet, weave, spin, dye, sew…?
I am a weaver, but I also dabble in dyeing and occasionally sewing. The women at our retail store are diligently re-introducing me to knitting, so I'm also a relatively new knitter.
As the Creative Director of Harrisville, what trends/surprises are you seeing in the yarn and fiber industry?
I am pleasantly surprised to see so many independent yarn manufacturers and indie-dyers coming out with naturally dyed yarn lines. When I started using natural dyes in my work eight or so years ago, it was a very niche practice that wasn't accessible to most people. It's been fun to watch the expansion of workshops, published literature and kits hit the market – and now to see yarn lines produced on a larger scale is really inspiring!
Do you have a favorite quote, mantra or 'words to live by'?
I love the saying, 'when given the choice between being right or being kind, choose kind.'
Anything new we should keep an eye out for?
We have a very exciting announcement coming in the fall – but it's a secret, so you'll just have to stay tuned!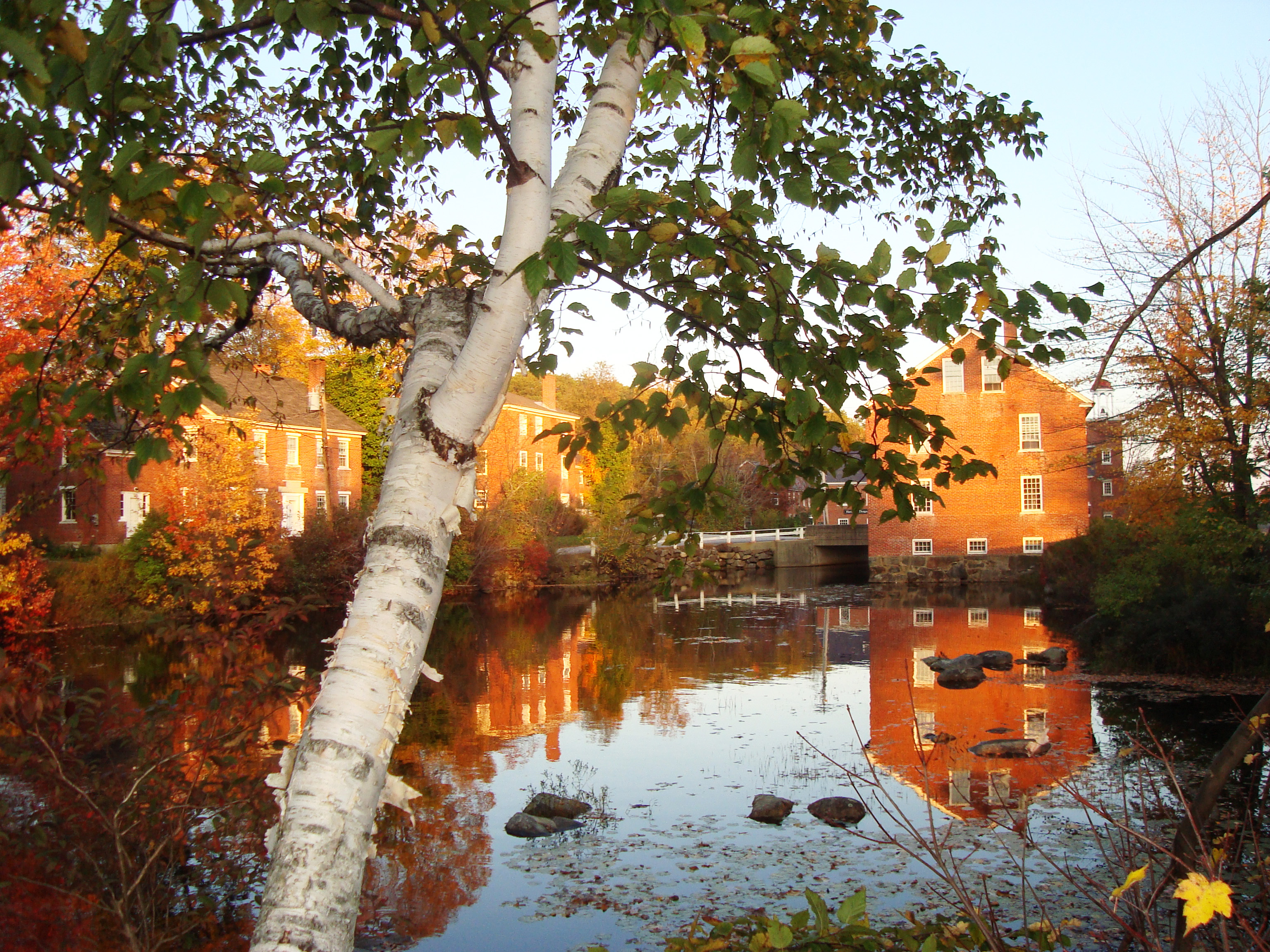 You can keep up to date with Harrisville Designs via their Instagram (@harrisvilledesigns), their Facebook (click here), or sign up for their newsletter on the Homepage of their website (click here). All photos are credited to Harrisville Designs.