First of all — WOW, what a week. I am beyond grateful. I absolutely loved feeling all the excitement about the Spring and Fall 2018 retreats and am delighted by all your pre-registrations flooding in. Truly — thank you, thank you, thank you.
When I put the retreats 'live' on Monday, my hands were shaking… but any seeds of doubt vanished after all the supportive e-mails and encouraging messages on Instagram. And mostly, I am humbled by those of you who thanked me for "keeping Squam alive"… and, for the second time since I entered his new role (first time: see "passing of the torch"), I was given real insight into the impact that the Squam retreats have on countless lives, and how absolutely honored I am to be a part of helping to manifest your creative dreams. My deepest, deepest gratitude.
So, I hope you had a chance to browse all the wonderful teachers and classes that we are offering next year. Cool, right? I am pretty stoked that these incredible people will be sharing their ABUNDANCE of skills with us! (Well, I say 'us', but I really mean YOU… No classes for me! :D) So, over the next couple of weeks I will be highlighting some of our wonderful instructors who have graciously agreed to let me ask them a few questions — in the hopes of getting to know them better, understanding their work and their passions, and learning about some of their inspirations, too!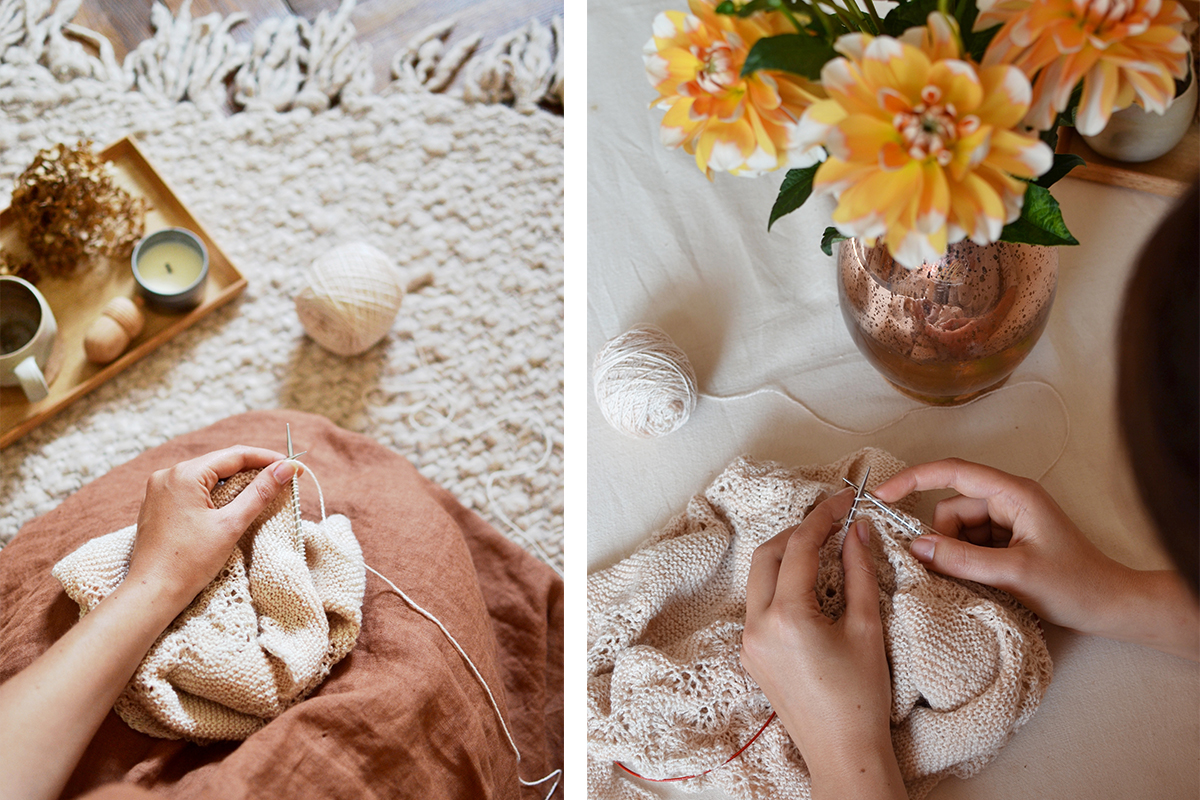 I first met Melody Hoffmann in 2015 when my mum and I took a little trip to Riga, Latvia and Tallinn, Estonia. I never could have predicted how much I would fall in love with these two cities — both quite different, but uniquely gorgeous. Tallinn, situated right on the Gulf of Finland, is a colorful and metropolitan city, seemingly very influenced by their Finnish friends across the water. About three hours south of Tallinn is the city of Riga — with sweet little markets selling Latvian mittens at two-a-penny and it's quirky Ethnographic Open-Air Museum, the city is overflowing with history. It's here, just outside Riga, where you'll find Melody — perhaps perusing her local yarn shop HobbyWool or happily knitting with a warm cup of tea in her cosy home (and, very possibly, a new project on the needles!)
I first learned of Melody via her knitting video blog 'Mandarines' on YouTube — and she has since grown and grown and grown in her online presence. If you visit her Instagram, you'll see why: her gorgeous photos of her works-in-progress projects, her abundantly beautiful yarn stash, and her easy-to-wear knit patterns effortlessly capture the comforts and feelings of 'hygge'.
Naturally, I am over the MOON that Melody will be making her first trip stateside to be at Spring Squam 2018 with us! She will be teaching two classes: I Love Lace :: Honey Plum and I Love Lace :: Plume.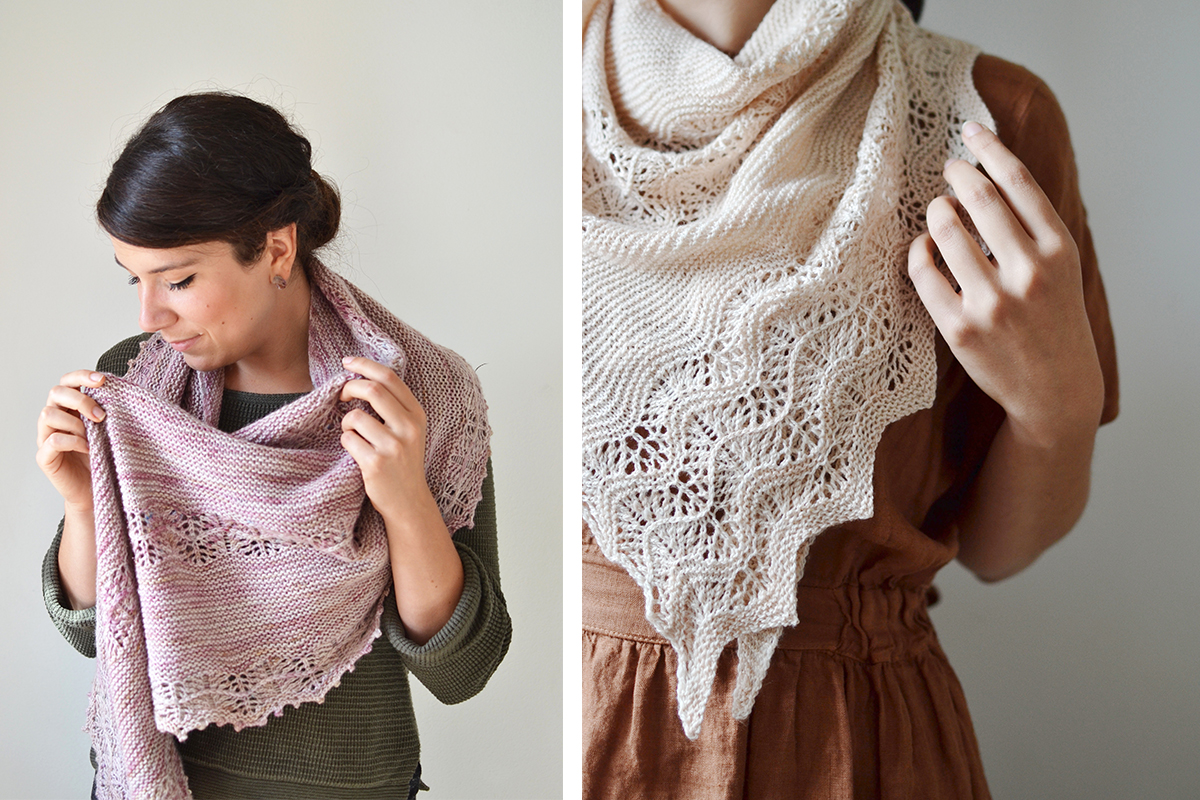 We are SO delighted that you will be joining us next spring! When I first met you two years ago in Riga, Latvia, your video blog was fairly new; I remember you telling me that it was your dream to make your living as a knitwear designer. What a delight it has been watching you make your dreams come true! I'd love to know: how did you learn to knit, and was it "love at first stitch"?
I can't even believe that that was two years ago already!!!!
What a treat it was <3
I taught myself how to knit after wanting to do it for so many years. I've tried to learn it with my mom quite a few times, but that didn't really stick with me for some reason! Maybe the long straight needles, and the baby pink acrylic yarn where not so appealing to me! It's only a few years later, in the middle of July, that I purchased my first (straight!) needles, and some Christmas red yarn blend. Christmas in July anyone?! I remember sitting on my bed for hours, watching videos online to learn and practice the knit stitch. I got hooked immediately!
I'm casting on your recently released Little Twigs pattern next, and I can't wait. What was the inspiration behind this particular piece?
Oh!!! I can't wait to see your yarn's choice!!
I purchased the yarn for the specific pattern when I really first started designing, with the aim to one day, be able to create a sweater design with it. Two years or so later, and that pattern was born! I explored slipped stitches a lot this year, and got completely obsessed! I would say that this design combines and is inspired by some of my favourite things: minimalism, nature, and something a little bit folky.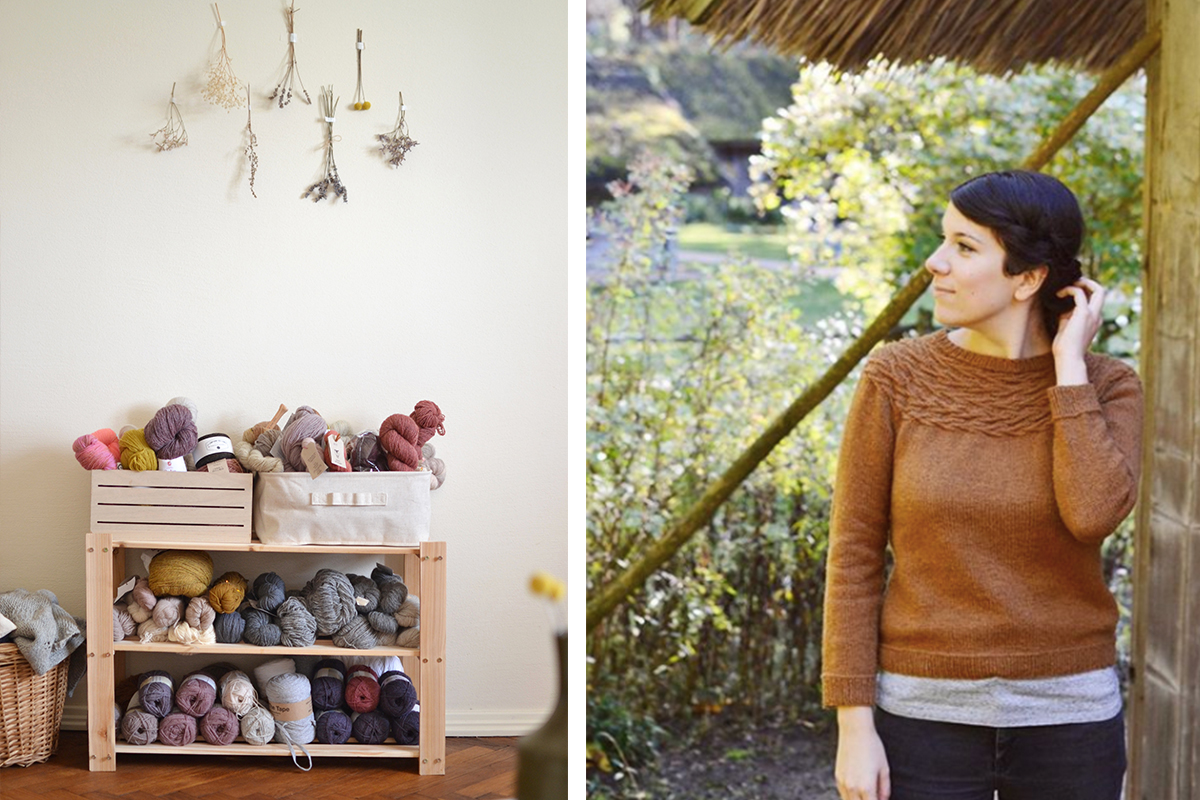 You always seem to find the most delicious looking teas! What's steeping in your teapot the most lately?
Yes!!!!! Oh my word, I love hot beverages of all sorts! I was never a heavy tea drinker, but I think that living in China for two years might have played a large role in that! There's always a myriad of teas to choose from in my cupboard! I drink a lot of infusions in the evening which are basically blends of plants and flowers. A also drink a lot of Japanese organic green tea (matcha, genmaischa, ojichah…), I have a few teas that I bought in Brittany whilst visiting with my parents. And whenever I visit a teashop/coffeeshop, I always try to see if there's anything interesting to try! If you have any good teas recommendations, I would love to know! (Oh yes, I'm sure we do!)
You mentioned that, fingers crossed, you'll be moving back home to France within the next year! How exciting. Is this the next step towards fulfilling your homesteading dreams?
Oh!!! Butterflies in my belly! Yes! That is the ultimate goal. I don't know when that will happen, but that is what puts a smile on my face in the morning (and yarn of course!). I can't wait for the day when I will be harvesting my own veggies go for daily foraging walks and so on. My heart belongs to the countryside <3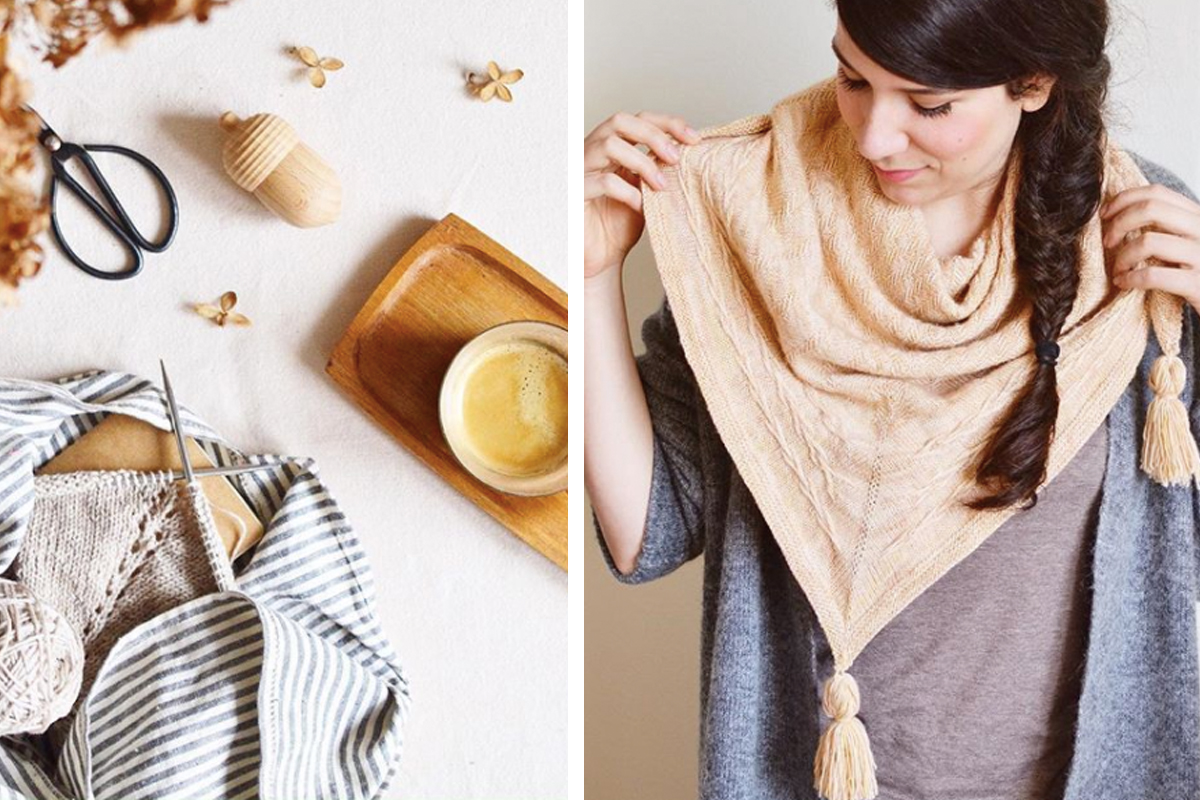 I just NEED to know the recipe for the delicious looking rice milk hot chocolate you like to make! Can you share the recipe, or is it top secret? 🙂
Hahaha! It's NOT a diet recipe!
A very indulging Mandarine's hot cocoa recipe (for two):
I use some orange chocolate, rice vanilla milk, brown sugar, coconut oil, and cinnamon.
Use half a teaspoon of coconut oil, and melt it in a saucepan. Melt 4 large squares of chocolate in the oil, gently add some milk until you get a nice thick paste. Add two teaspoon of brown sugar. Add more milk, and stir.
Turn it off before it starts boiling.
Serve, top with cinnamon.
And voilà!
<3
Totally indulging!
Anything else exciting coming up that you'd like to share with the Squam community?
I can hardly believe that I will be crossing the ocean, and spend these couple of days at Squam! What a dream! I cannot wait to meet everyone, hear their stories, and learn how crafts have impacted their lives! Knit, knit, knit chat some more and laugh, share my (insane) love for wool, and did I mention knit with everyone? Can't wait!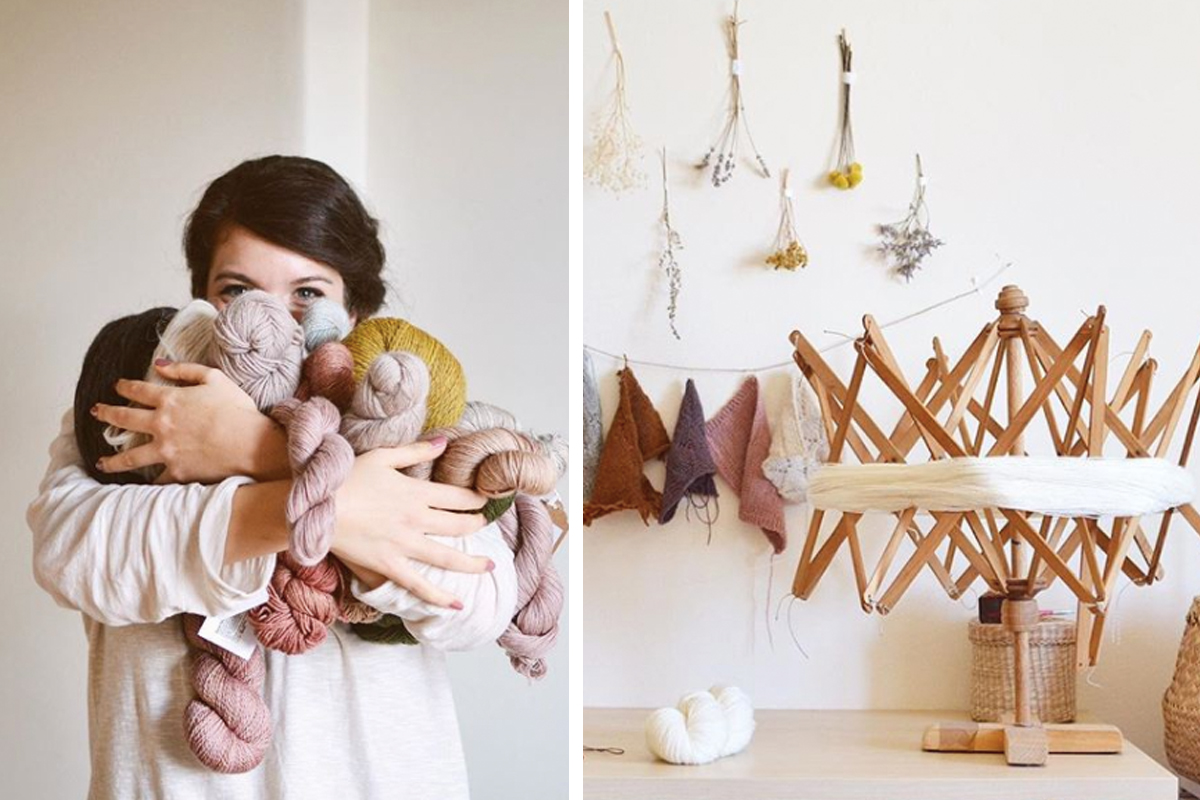 All photos credit to Melody Hoffmann. You can learn more about her original knitwear designs on Ravelry and on her website.