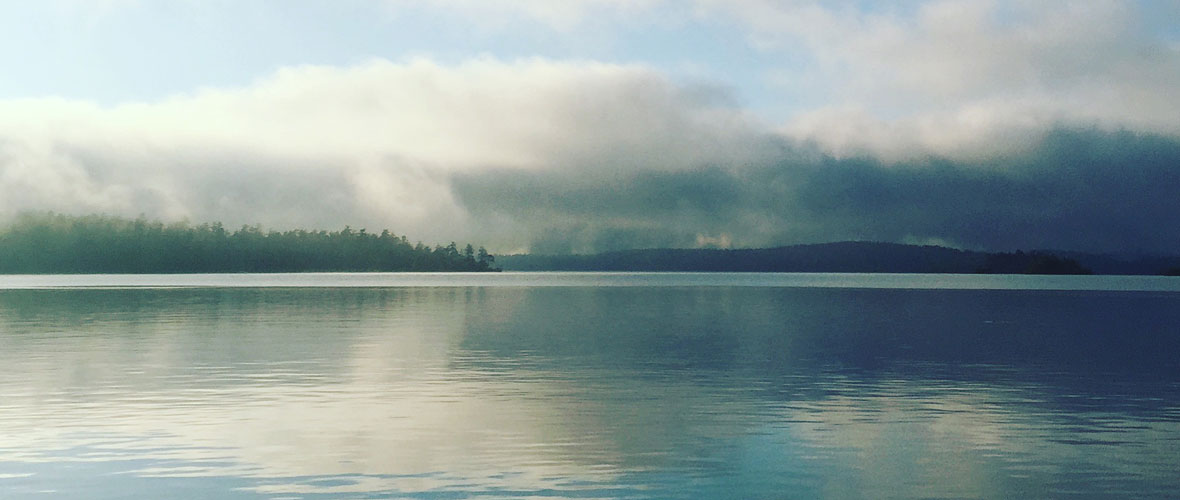 We have more details to share with you today, most especially we are delighted to announce our 2017 EXTRAS for both the Spring and Fall gatherings.
Before we share the BIG news that our September gathering will have Dr. Giavanni Washington in the house!!  (WOOT) we want to let you know that the special additional offerings people are making available are woven throughout both retreats and we are genuinely thrilled to the core to be wrapped with such love and care.
First up, Kat Stromecki will be back in June to offer her Squam totem class for the second time. Last year it filled quickly and people made the most lovely mementoes so we were so glad that Kat was willing to host this extra workshop once again.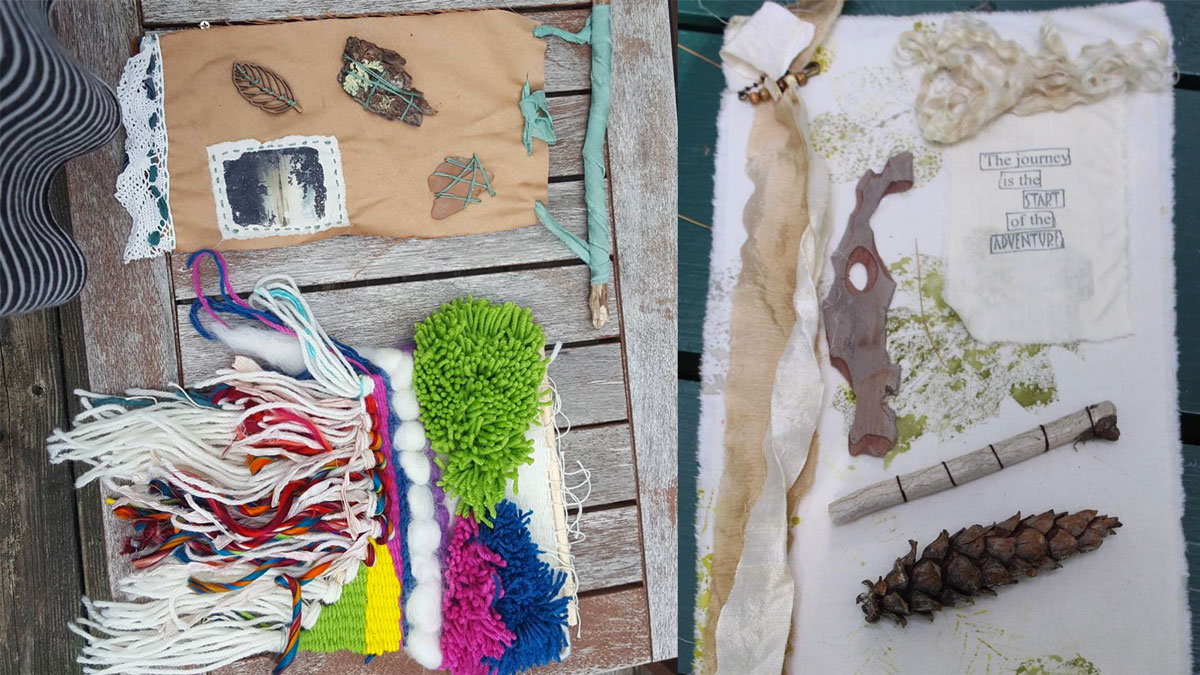 Photos: (L) Bethany Foster, (R)  Kathi Snodgrass
SPRING 2017:
Spend part of your Friday morning finding inspiration in the beautiful woods around camp as we create a magical Squam Totem with Kat Stromecki. Perhaps you will work with an acorn cap, a pine cone, or a sliver of birch bark — whatever you choose will be transformed into a sacred totem with stitches, fabric, an assortment of textiles and whatever else calls to your heart. This totem will be infused with your personal intentions and serve you in many ways, not least of which will be to always remind you of your time by the lake.
And, rest assured, there will be a number of dreamy yoga classes available for you, too.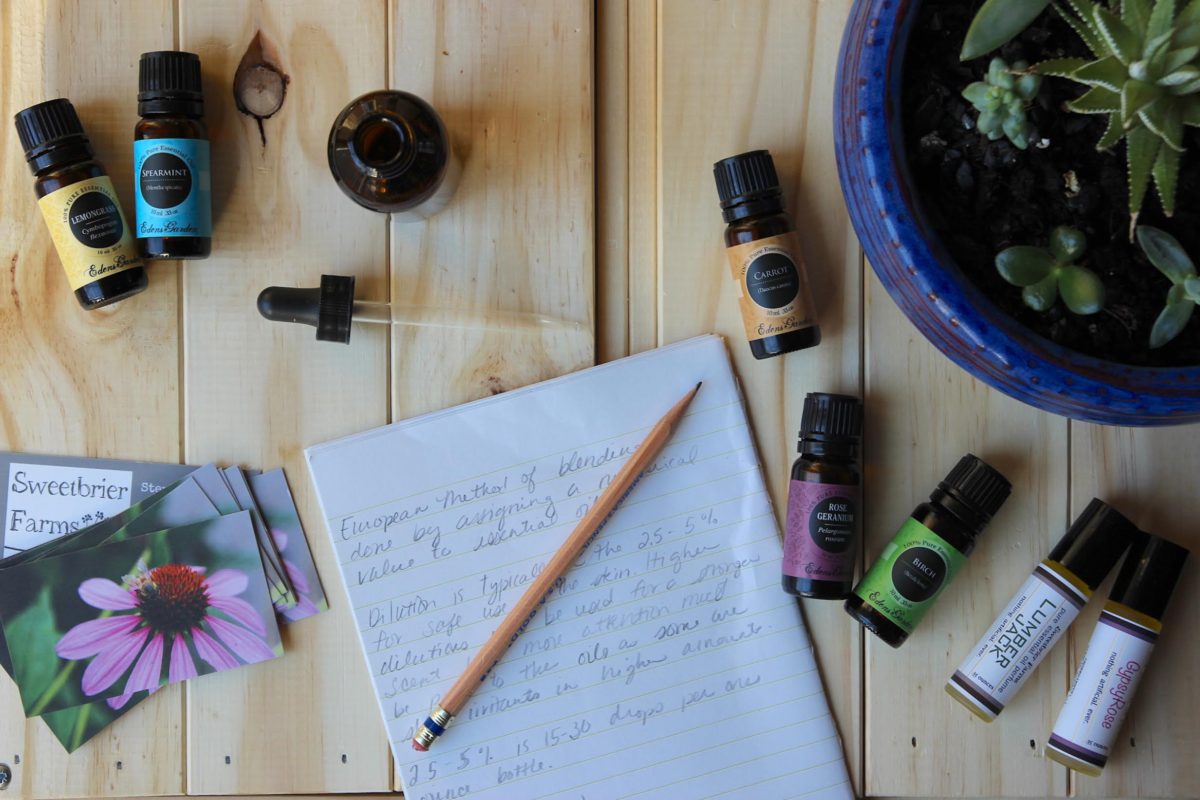 Fall 2017:
In September we are so lucky to have Stephinie Miner of Sweetbrier Farms Apothecary bring us into her world with a fabulous workshop called Alchemy of Scent. Stephinie will begin the workshop with a short introduction to the European method of blending. Then, after a short meditation the class will set about creating a natural perfume that is unique and personal.
You might even give your signature scent a name! Best of all, this sweet scent will be yours to carry home— bringing the magic of the lake into your every day.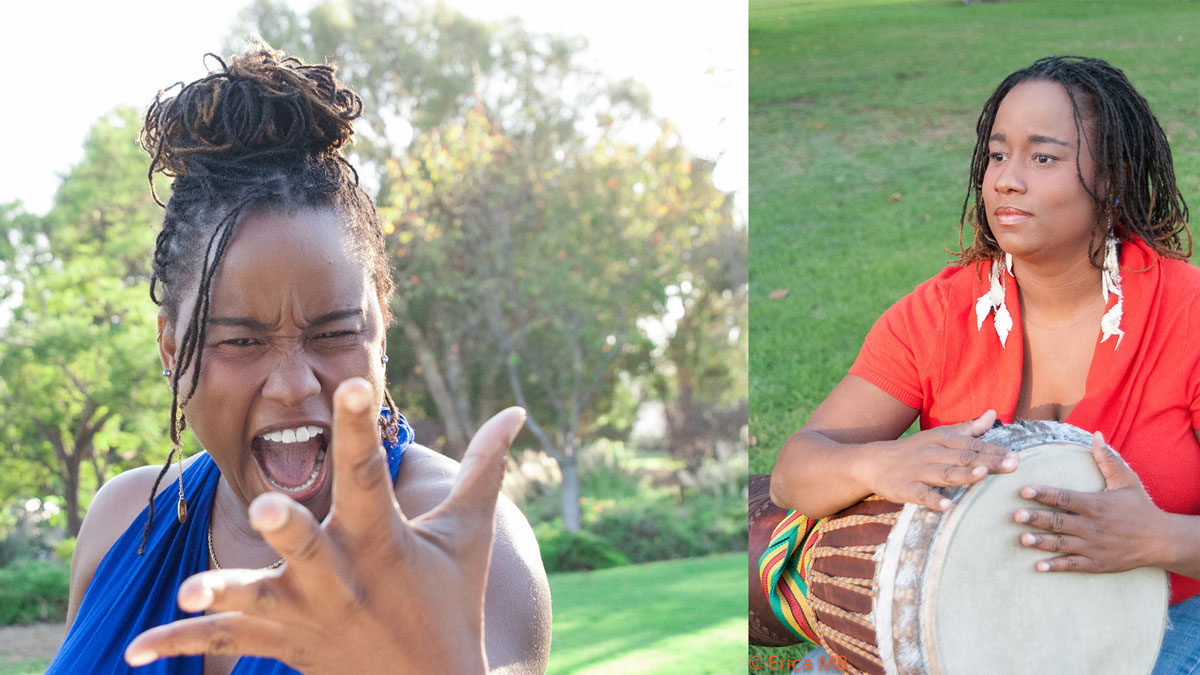 And now, it is an extraordinary pleasure to announce that to help us celebrate our tenth September gathering at the lake, Dr. Giavanni Washington will be hosting TWO fabulous sacred circles.
On Thursday evening, her RhythmQuest circle will take place in the Playhouse and be limited to the first 30 people who sign up. Then, on Friday night, Dr. Washington will be holding a sacred RhythmQuest circle for the entire community and open to all in the Deephaven Dining Hall. Please note, no musical experience is necessary.
Following Dr. Washington's leadership, we will connect through making music in the moment which will help us to move out of vulnerable liminality and step joyfully into confident realization.
Of course, if you are looking for some body movement but a drumming circle is not what speaks to your heart there will be a number of yummy, gentle stretch yoga classes on offer through the weekend, too.
Stay tuned for more goodness coming soon!
bisous, Elizabeth