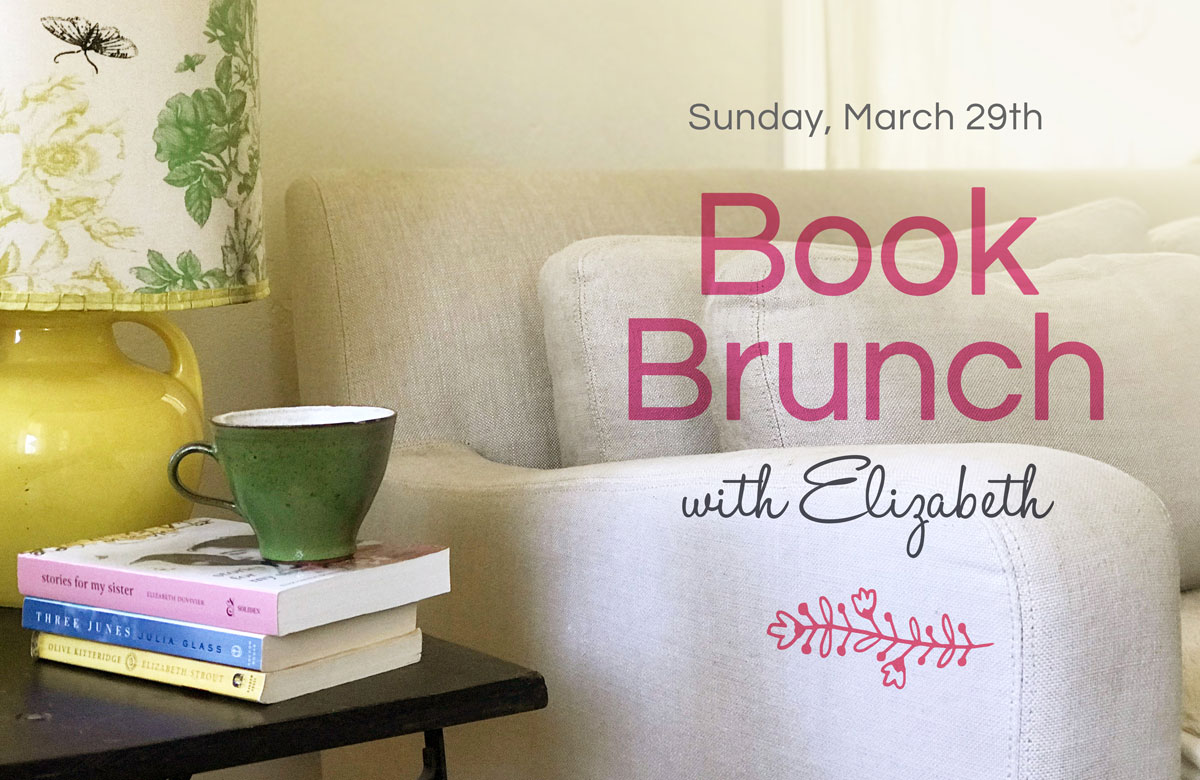 "Completely overwhelmed by this writing.
So tender and raw and savagely honest.
I haven't let go of this book since I got it two days ago.
I will remember and re-read this again and again.
Oh, the writing. I am sad I reached the last page moments ago."
Greetings from quarantine*
As each of us navigates this pandemic and all the attending issues it is causing, Mindy and I have wanted to offer support and comfort to you, but how? There are so many variables to how this crisis is causing upheaval to our lives and yet, what is clear: we are all in this together.
And so, how about a book brunch?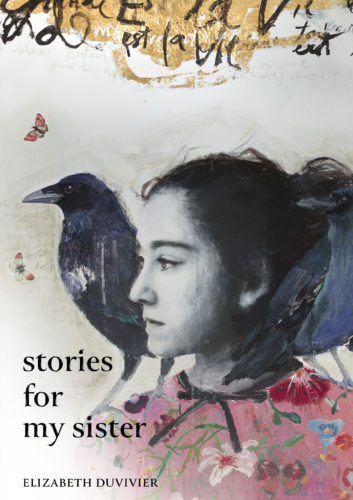 We will use Stories for my Sister as a jumping off point to discuss some of the deeper themes of the book such as:
friendship + miscommunication
loyalty + community
love in its many forms and expressions
beauty and hope in the midst of death
the desire to hide from the world
the healing power of nature and animals
the complexity of family
If you are wondering how this idea came about, the last public gathering I was at happened on March 9th in Wellesley, MA.
I was invited to join a book club** that had read this novel and I was honestly floored by the depth and emotion of discussion that the book sparked.
Yes, the book continues to receive tremendous reviews, but it is one thing to get a terrific email, it is a completely different experience to be in a room with people who, for over two hours, talked about it and who had read it closely and had so much to say. It was surprising and wonderful. And so– we thought to bring something similar to you.
I will answer all questions and respond to all comments you send to me in the video (and YES! I will shout out your name and say hello!) provided they reach me no later than Saturday March 28th.
On Sunday March 29, I will record a video answering any and all questions you have sent me– plus talking through some of the things that people have asked about in past book events and emails. And then, I will send a link to the video to anyone who has signed up for it so you can watch it anytime you like — while you knit, while you mess about in the kitchen or your art studio, while you huddle under the covers and wait out the storm— it is meant to offer comfort and entertainment.
You do not need to have read the book as this conversation and connection is for all. Simply send an email to:  hello@elizabethduvivier with *Sunday Book Brunch* in the subject line and the video will land in your mailbox at 11 am EST on March 29th.
If you DO want to read the book, it is available in hardcopy, ebook and audio. And, from now until March 29th, when you buy a book for yourself and send an email to me to receive the Sunday Book Brunch video– you will receive a coupon to send another of the same (hardcopy, audio, ebook) to a friend, sister, neighbor etc– for FREE.
Love, courage and elbow bumps–
Elizabeth
P.S.  *Yes. Caroline, my sweet downstairs tenant, has a "probable positive" for the covid virus. It has shown us both the absolute truth in what a broken healthcare system we have here in the US, but also the extraordinary depths of human kindness that is all around us. As a result of our close quarters and my exposure to the virus, I am doubling down on my self-isolation and not getting near anyone for 15+ days.
P.P.S.** I am always happy to join your book club discussions, if you like. For the next months, it can't be in person, obvs– but I am happy to join you via video conferencing. Just let me know.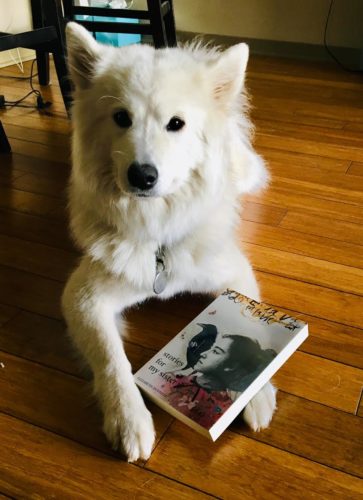 Luka says she is ALL in!