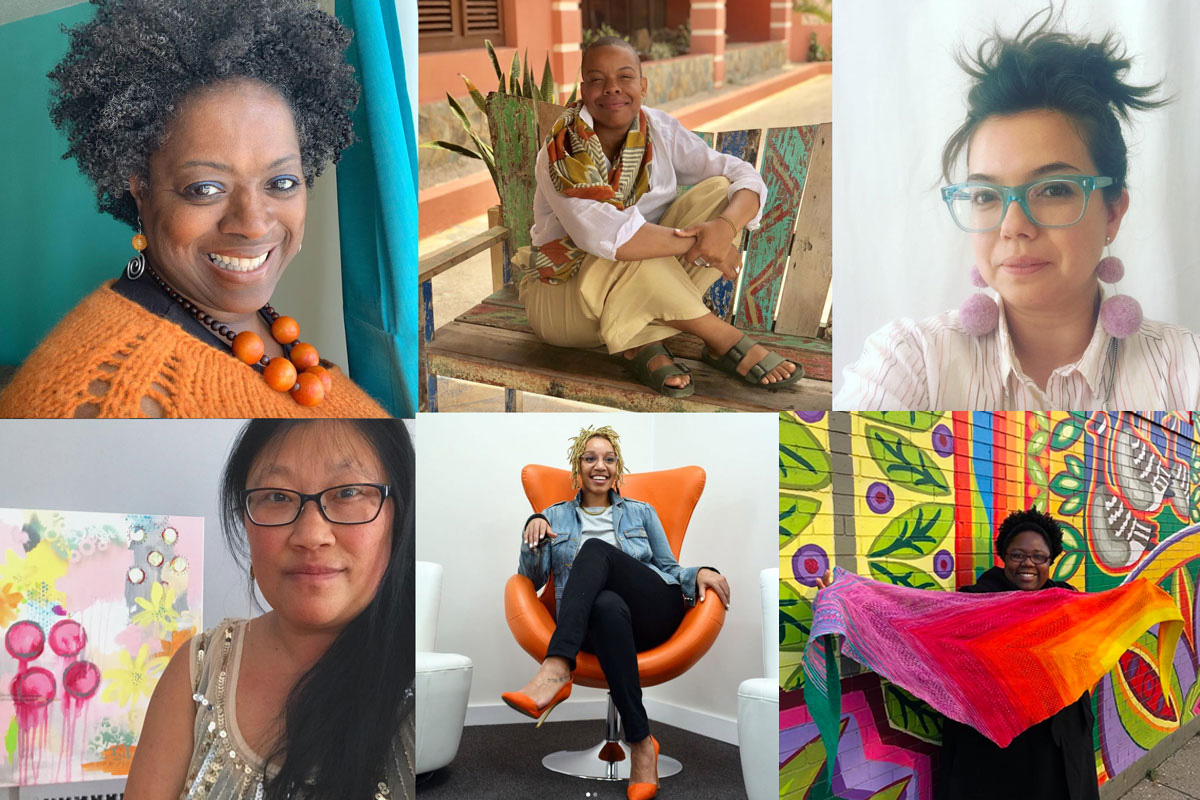 pictured above:
first row (l to r): Gaye Glasspie, Brandi Cheyenne Harper, Virginia Johnson
second row (l to r): Mindy Tsonas, Tiffany LaTrice, Diane Ivey 
Stitched Together :: a gathering to celebrate and discuss
diversity & inclusion in creative maker spaces.
Date :: Sunday, July 21st 
Time :: 11:30 am – 3:30 pm
Location :: Providence Athenaeum, Rhode Island
Cost :: FREE*
*You will need to RSVP, thank you.
All available seats have now been filled.
We will be sharing a video recording
of the day's discussion soon after.
Thank you!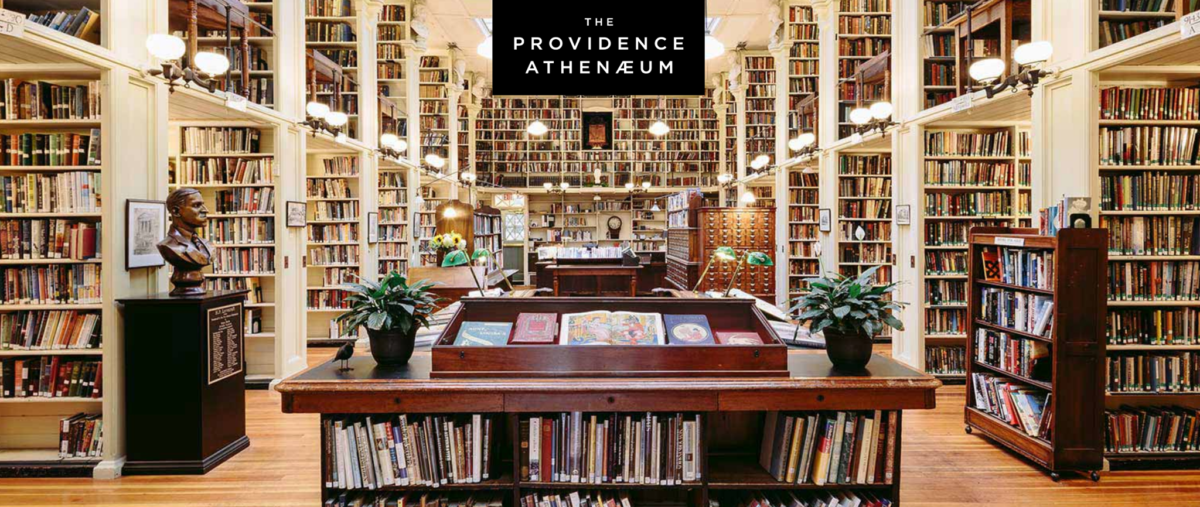 We hope you will be able to join us this summer for an afternoon of conversation and stories, a chance to connect with old friends and meet new ones, time to be together in the beautiful and historic Providence Athenaeum.
The day will begin with our guest speaker TIFFANY LATRICE of TILA Studios, sharing stories from her journey and how she came to found TILA Studios. Her remarks will be followed by a panel discussion led by the following creatives, knitters, makers and artists:
GAYE GLASSPIE of GG Made It. Gaye has a passion for the color orange, makes fabulous enamel pins that celebrate all things knitterly, and is a fierce advocate for self-appreciation, love, and finding the joy in every little moment.
BRANDI CHEYENNE HARPER is a self taught knitwear designer specializing in natural handmade goods. She launched her brand, purlBknit, in 2012 with her ready made line of original knitwear.
VIRGINIA JOHNSON, founder of Gather Here (as well as maker extraordinaire and costume designer to the stars!)
MINDY TSONAS is an Expressive Arts Teacher, Embodiment Artist and Embody Love Movement Facilitator + Trainer.
DIANE IVEY is the founder of Lady Dye Yarns, an indie yarn company based in Jamaica Plain. Diane has been blogging about inclusivity in the fiber arts industry for many years :: The Lack of Diversity in the Yarn Industry.
MICHELLE VITALE is a holistic therapist born and raised in Venezuela who also leads workshops on diversity and inclusion for The Equality Works Group (UK). She is the panel host and moderator for this discussion.
What is "Stitched Together" all about?
Together with Virginia Johnson, owner of Gather Here, we are hosting an event to help people meet in real life to share stories and best practices about how to improve and expand the representation of BIPOC and LGBTQ creatives and makers at Squam and other creative maker spaces.
Our hope is that this event will continue the much needed conversation of diversity and inclusion in the creative world — in person, face-to-face — where stories can be shared, healing and support offered, and paths forward can be discussed and put into action.
If you are intending to attend as an active listener…
…we've included some suggested resources for you here. Of course, there are many, many other resources beyond the short list below, and we encourage you to do some of your own research before the event.
Creativity and Inclusion: Three Ways to Bring More Diversity into Your Life and Work
White Privilege: Unpacking the Invisible Knapsack
Podcast :: CALL YOUR GIRLFRIEND — White Fragility
Video :: This is Us! A Fiber Friends Conversation: On the Road to Understanding
Creating the Space & Knowing Our Value: On Being A Black Artist in the Design Community by Brandi Cheyenne Harper
Podcast :: LIVE: In Conversation with Marlee Grace and Brandi Harper
POC Designers and Crafters by Jeanette Sloan

SCHEDULE OF EVENTS
11:30am – 11:45 am 
arrival with welcoming refreshments
11:45am – 12:15 
Tiffany LaTrice shares her story about creating TILA and current initiatives, followed by a 15 minute Q&A
12:30pm- 1:00pm 
short break, with light refreshments and snacks
1:00pm – 3:00pm
panel discussion with open conversation, followed by questions from the audience
3:00 – 3:30   
wrap up and path forward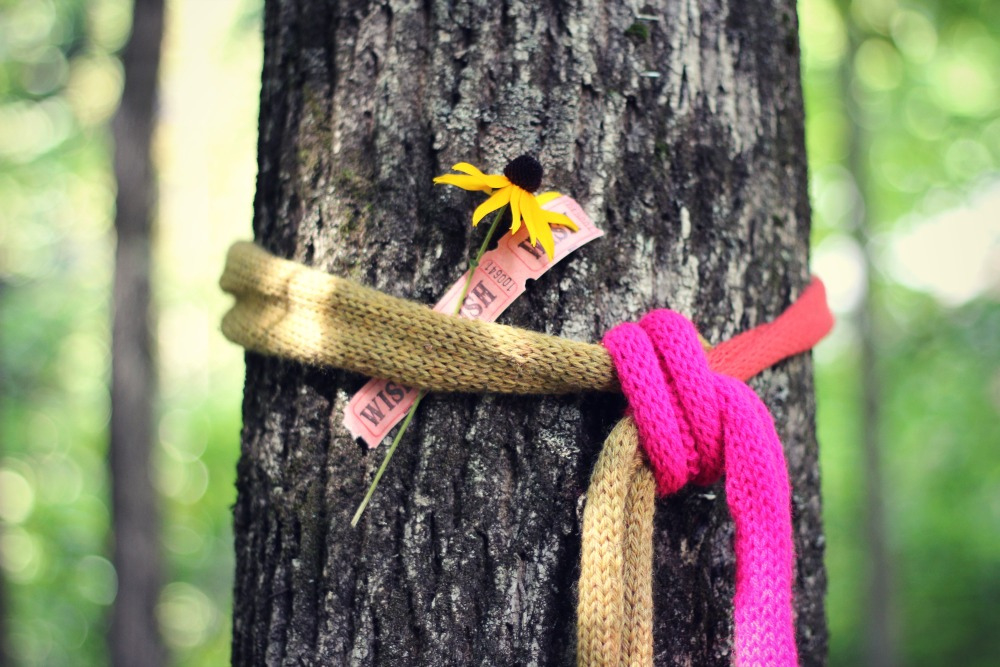 photo credit: Abby Cameron
Whatever your race, gender, sexual orientation, religion, ability, size or age is, we would love to have you join us! This event is designed to be a safe space for all. We are gathering to celebrate the beauty and richness of this diverse world.  You are welcome here.
As always, please do not hesitate to let us know if you have any questions. xo, Meg