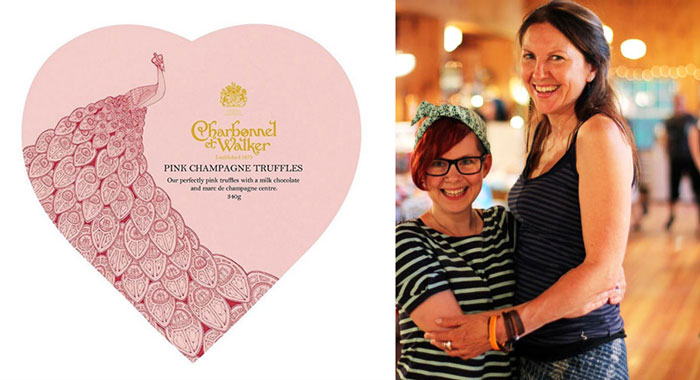 "I do Squam for the people I meet and the chance to be in nature." – Kerry Lemon
Hello and welcome to Tuesday, otherwise known as Day Two of our SQUAM LOVE FEST!
Today we've got LOVE ANGEL and self-made woman Kerry Lemon at Morning on the Dock — head over and give it a listen! She shares how she created her extraordinary business and how she keeps it vital, alive and the choices she makes to keep her so blissfully happy.
Among the many things we talk about, we hit on the issues of fear and trying things that feel risky. Kerry says,
"If I tried and failed, that's fine. But I couldn't not try."
I hear this quite deeply. I feel this to my core.
And so before I share the letters below, I want to take you back to the moment where we face the dark woods — where we stand at the base of the mountain gazing up at its impossible height — or wherever/however you vision your biggest, most daunting journey.
What is right there with us? Fear. Always, right?
I have often been asked how I had the courage to start Squam — which, having just watched The Big Short the other night, I realized launched September 2008 — at the beginning of a most terrible recession!
But the thing is, I didn't know. I had no idea. And here is the KEY thing — if I had known, it may well have stopped me. Many things could have stopped me. It wasn't courage at all– it was naivete and blind faith and the simple feeling that it seemed like a good idea.
Something within me was prompting me to do this and so I did it without much thought.
The time for real bravery, for me, was to keep it going. Once it came into being and brought with it all the stresses and obstacles and relationship challenges that come with starting a new venture– that is the time I wanted to bail. And, please hear me when I say, I WANTED TO BAIL. I wanted to RUN AWAY. What stopped me? The letters.
Each week I receive letters– and they tell me why I need to find the way to keep doing this despite the things that scare me, upset me or cause me to struggle. These letters have been my string through the labyrinth and I know now– that I NEEDED this struggle, this very specific struggle to grow my soul the way that I most desired.
These letters saved my life. I will be sharing some with you each day this week beginning with these below. Please know they are excerpts from a longer piece and I have been given permission to share.
"My heart was completely shattered.
Your blog post the very next day, The Courage of Crocuses,
saved me from complete despair… I had that post open
on every electronic device I own – phone, kindle, work computer,
home computer, laptop. As the waves of grief, humiliation,
and shock washed over me in those first horrible days
I would reread that post and kept repeating
to myself "barn burned down, now I can see the moon".
It became my mantra for the entire first
month of my new life. A few times I caught myself
whispering it under my breath.
Thank you for lighting a path for me." Vickie
Elizabeth, Attending Squam, your gift of love and labor,
has changed my life in so many ways, I can't
find the words to articulate it. But it has given
me the tools to put my art first, resign from
my teaching job, and daydream about building
a community center based in the creative life
that uses talents to pay it forward in community
outreach. I have learned by watching you in
action that I am to focus on the feelings and
intention of this dream, and it will manifest.
I just wanted to say thank you in a quiet moment,
when my heart is overflowing.
You initiated a ripple in the world that is immeasurable." Jacqueline
Elizabeth – I just wanted to take a moment and
tell you what a wonderful experience Squam was for me.
I feel like I'm still not quite back down to earth!
You set just the right tone for the retreat and
your attention and thoughtful insight shined
through everywhere. I cannot imagine how
difficult it is too coordinate all of that and manage
to see to the needs of 100 or so people
all of whom want a bit of your time and attention.
I am so very grateful for your giftedness
in this regard and hope you now get to
take some time caring for you! Hugs and love, Adie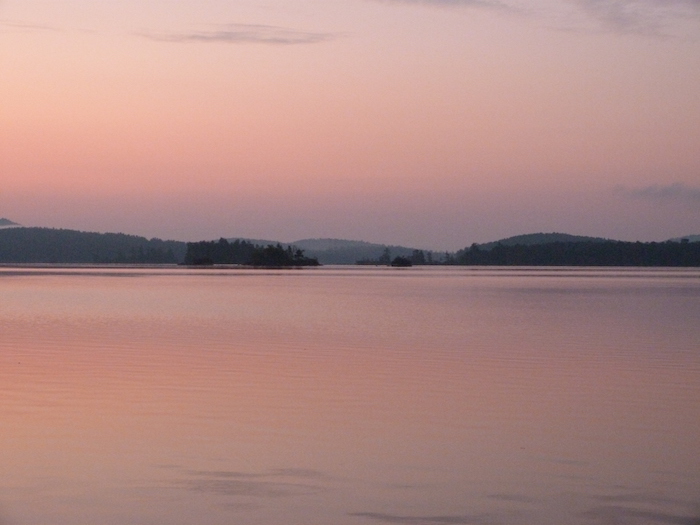 That June when I attended Squam I was surrounded by
such serenity and beauty I healed a huge struggle
I've always had between art and craft and choosing to
commit to any medium at all. I was actually emailing my
lessons for my first round of Story Circles from the little
library off of the canteen. I realized as I sat in the artist
guest talk from the woman who was hand stitching silk on
black wool that it wasn't my task to choose a medium or
choose art over craft. It was to commit myself to creativity in
whatever form it shows up. I also committed to the fact that
the circle was my sacred container for exploration. I also
stepped a little more comfortably in to my feminine self that
weekend. I've since followed you and read your blog and
taken classes when able. I was so excited the day I came up
and got to see HQ. I have stayed committed to exploring
creativity and the struggle for me between art and craft has
never returned. They have only merged and truly become a
sacred act. You and your classes and event empowered me in
ways I couldn't imagine and I want to say thank you, thank
you, a million times thank you. I look forward to returning
again one day, and with any luck again after that. My
apologies for the ramble but I really wanted to let you know
what a huge role you've been. XO Cassia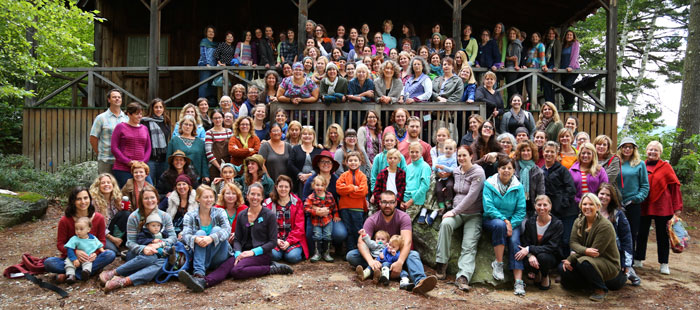 "You are a fairy godmother to me in so many ways.
I love your earthliness, your imagination and strength.
Hugs, Julie
"please know that I only speak what I see.
We all can see it: what a wonderful, embracing soul you are (now that sounds cliche, yet those words are are true, too). You have a remarkable ability to understand what another person's (animal's, or plant's, even) heart needs. Every time. We are all better for knowing you.
You change lives.
You are magical and I am blessed to know you." – Kathy
Again, I am sharing these for YOU to feel the love, to see what comes from following your heart. That your courage is my courage, your heartbreak is my heartbreak and, of course, best of all– your joy is my joy!
We are all in this together.
While I have been typing this, hand to god, this is the song playing RIGHT NOW on Pandora!
WE ARE FAMILY, I got all my sisters with me, get up everybody, Sing!
bisous, Elizabeth