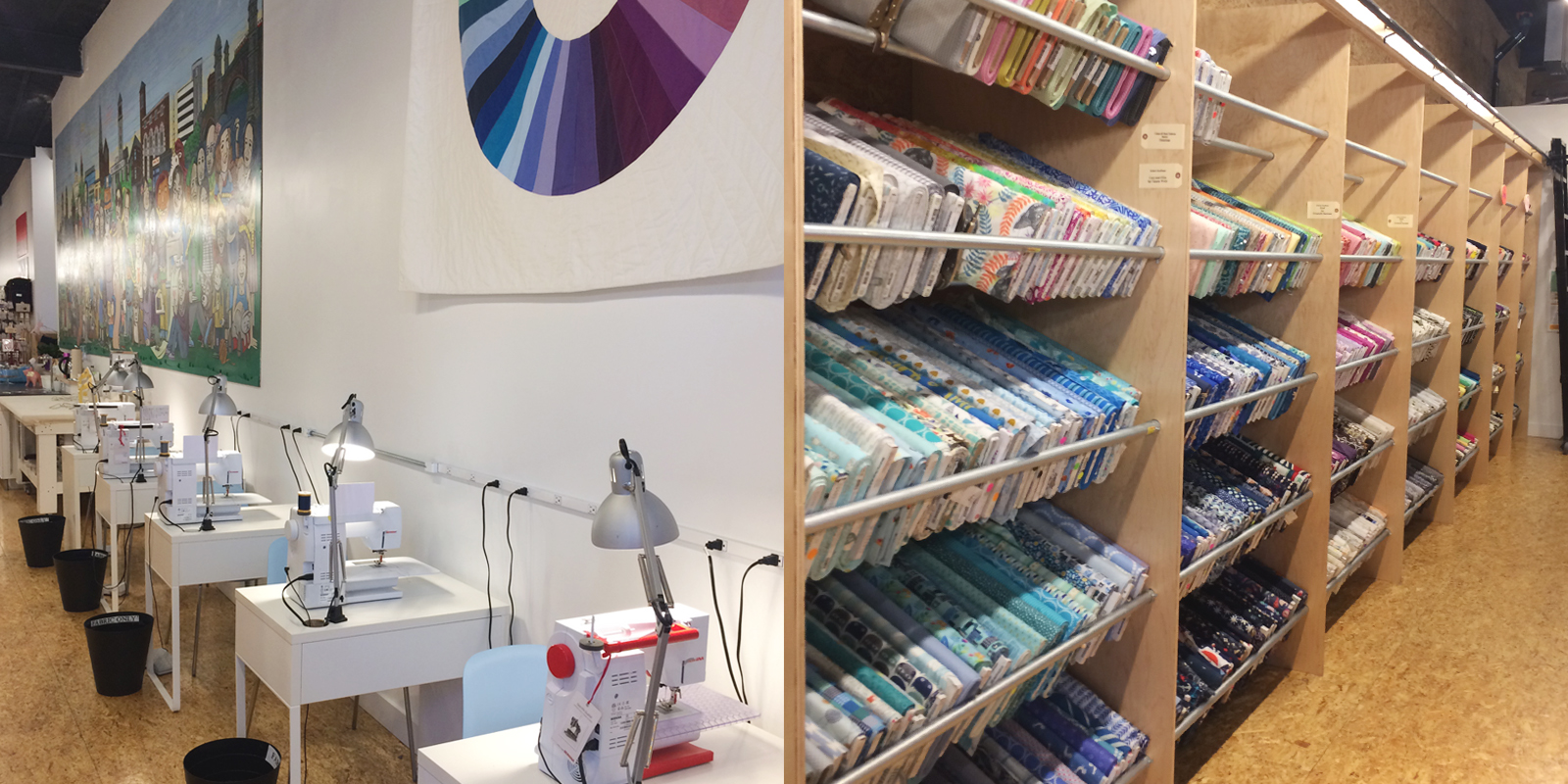 walls of inspiration at Gather Here…
photo credit: MEG FUSSELL
What a week!
On Tuesday, Elizabeth & I rendezvous in Cambridge where we visited Virginia & Noah, the owners of Gather Here. This being my first visit to their gorgeous shop I thought I'd just stepped into sewing & knitting heaven! Sewing lessons are definitely in my future, so I have my eye closely set on their calendar for November classes…
We continued to spend the week together at her lovely home in Providence. Behind the scenes, Elizabeth and I are in the process of downloading all the wonderful Squam nitty-gritty from her brain into mine (picture science-fiction metal colander on my head, me hooked up to the 'Squam Dream Machine', that sort of thing!) Amongst all the work-related fun we did find time to go thrifting and pick up some great finds… because today is moving day!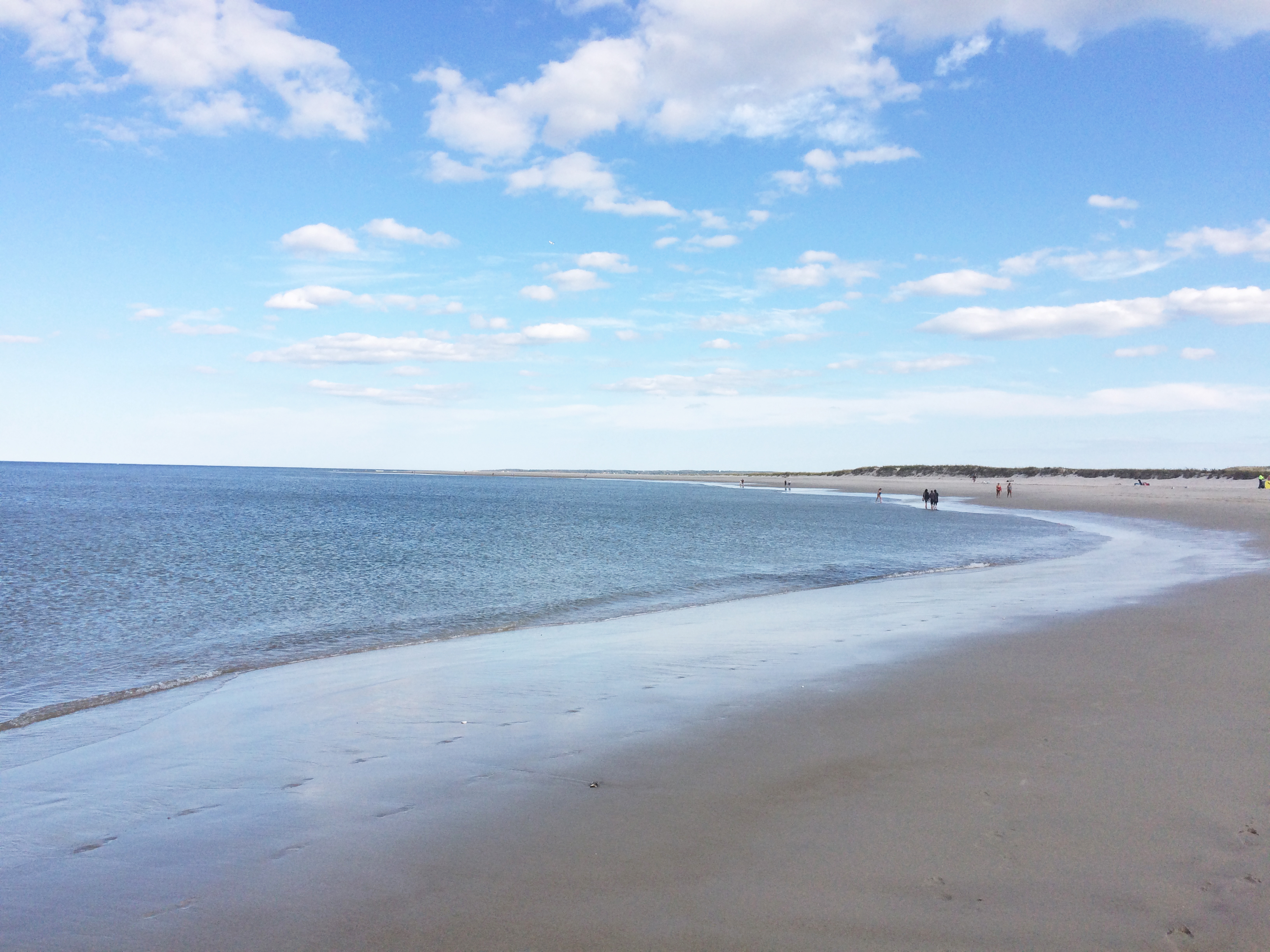 yesterday's beach walk near our new home…
photo credit: MEG FUSSELL
It could not be happening at truly a better time. I've been living in and out of my car for the last two months, not yet having the chance to fully unpack and settle in to my new east coast life.
I surprised myself when I learned that I am a homebody and a nester. Maybe that comes with the territory of being a maker or a creative person… or a knitter?? Perhaps it also comes from having dottieangel as a mother; growing up in a house that was beautifully decorated as an outward expression of her creativity, it encouraged all of her children's individual self expressions and made it easy for us to want to spend time together at home. It also made me very particular in what furniture was or wasn't allowed in my own apartment!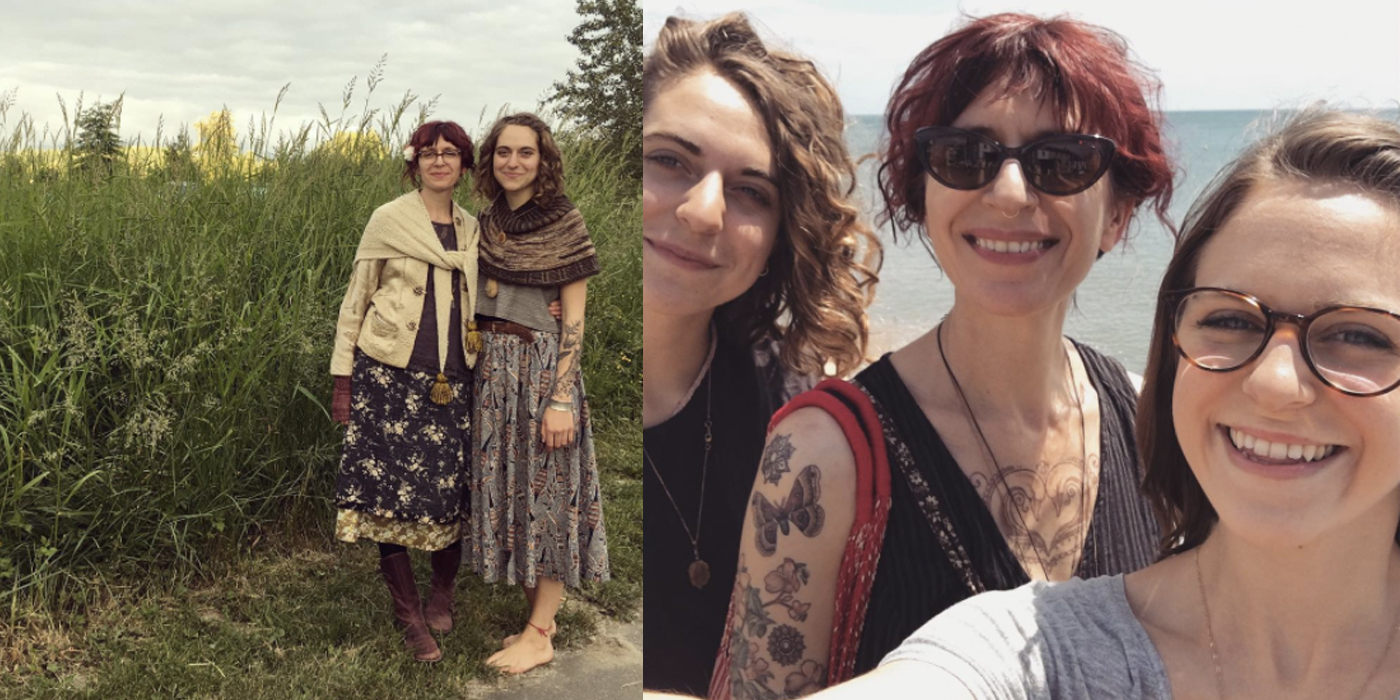 left: mum & me at my graduation, right: mum, my sister & myself 
photo credit: TIF FUSSELL
Needless to say, I can't wait to unload my car-house, unpack boxes, paint the walls and snuggle in for the upcoming season. To top it off, we're settling into Salem, MA, right in the middle of October… very spooky, indeed. So, here I am, about to rush out the door and to get my ducks in a row before I pick up the keys later today!
And of course, in other fantastic news… thank you to Karen Templer of Fringe Association for the shout out on her blog this morning: Squam DOES live on!
Wishing each and every one of you warmth, light and happiness for the weekend ahead…
Meg xx