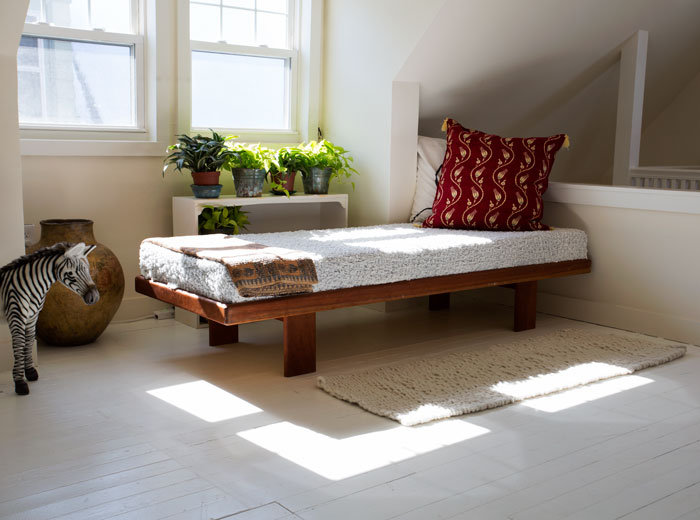 One night, many years ago in a small room on the left bank of Paris, I sat on the edge of my bed struggling with a particularly challenging assignment: rewrite a page so that the meaning was all the same but not use any of the same vocabulary. Gah.
Luck was with me as down the hall lived a 16 year old girl from Guadaloupe named Annick who was in Paris studying to be an English teacher, go figure. I'll never forget as I struggled to come up with a synonym for nest, sanctuary– Annick looked at me and said, why not "abri?"
The next day, my page of homework was read aloud with particular emphasis on the appropriateness of the word choice: abri. I will go on record here now to clear all karma that I did not raise my hand and share with the class that I was given that word in exchange for conversational English and that it was not my own work. I simply sat in awe that I received a "bien" from the very intimidating, very imposing teacher who towered over us all and whose name was Monsieur LeGrand, I kid you not.
Anyway, long digression to say.
Sanctuary. Nest. Abri. I am here.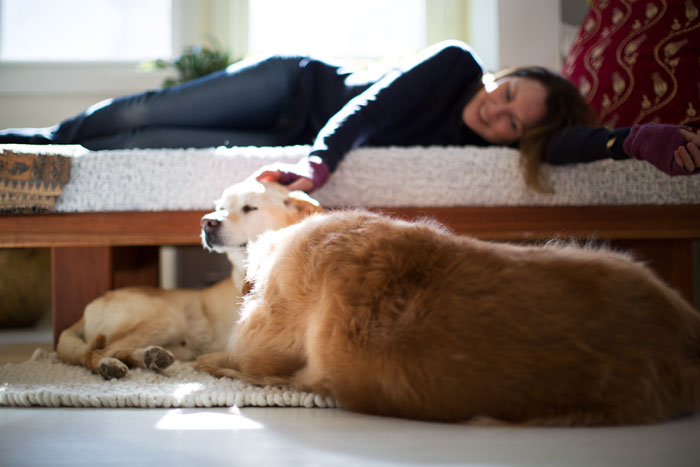 And I am most blessed indeed to have received from Jen Elliott, my beloved formed neighbor (and Forrest's mom) a most wondrous housewarming gift.
Yes, she wove this rug especially for me. (Good thing it is soft so I can faint on it from the overwhelm– because sweet Francis of Assisi, people, did I save a burning bus full of kids in some past life?)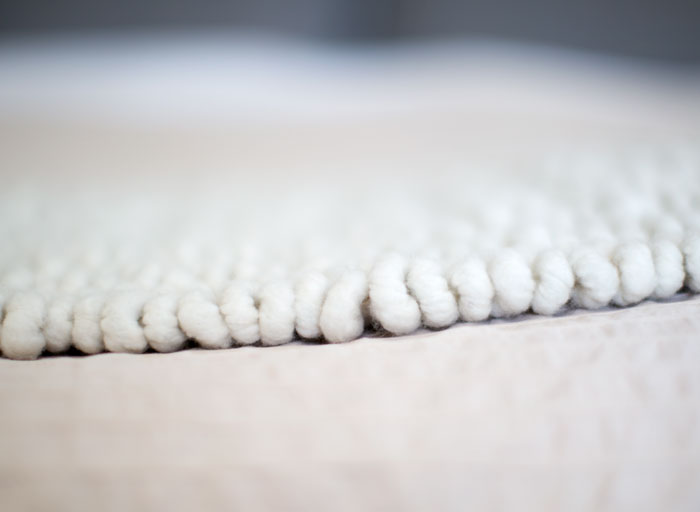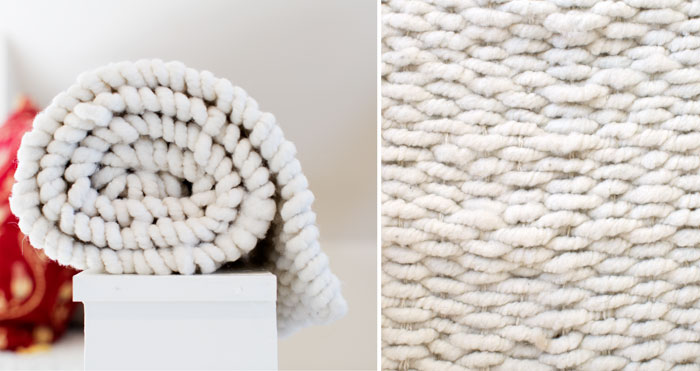 Since I know so many of you are fiber lovers, you'll want to know all the good deets. The wool Jen used in my rug is Suffolk/Rambouillet from Hay Day Fleece and Fiber Company out of Wyoming. (for more info, check out her website) The rug was woven on a peg loom.
But it gets better! The sheep get trailed to the Big Horn Mountains to spend their summers.
On the way there, they walk through the Red Wall,
which is famous for being
Butch Cassidy & the Sundance Kid's hideout.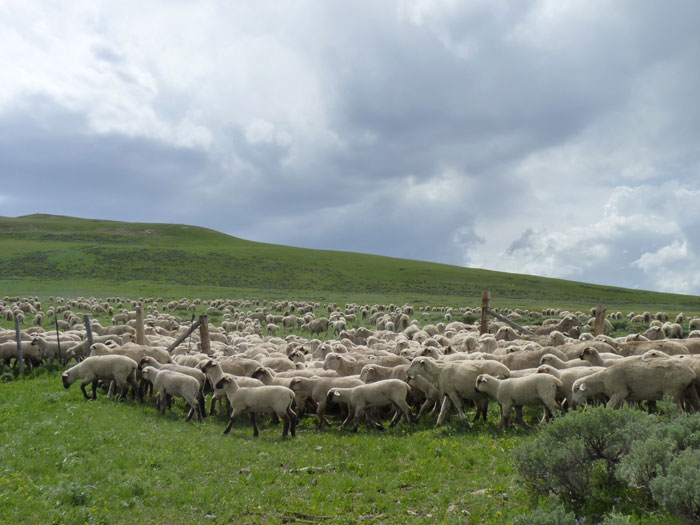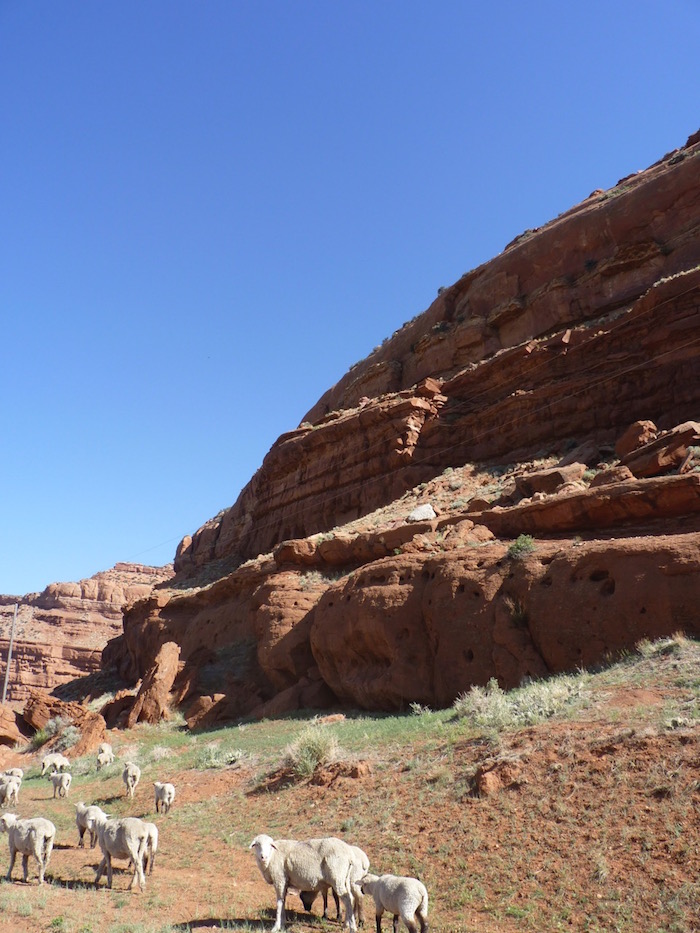 All of which to say, it has been a very wild and crazy past six months of moving, moving and more moving in and around all my regular life and work stuff and, you know the freaking snowpocalypse!, but this week, it feels like — finally — everything is dropping softly, oh so softly, into place.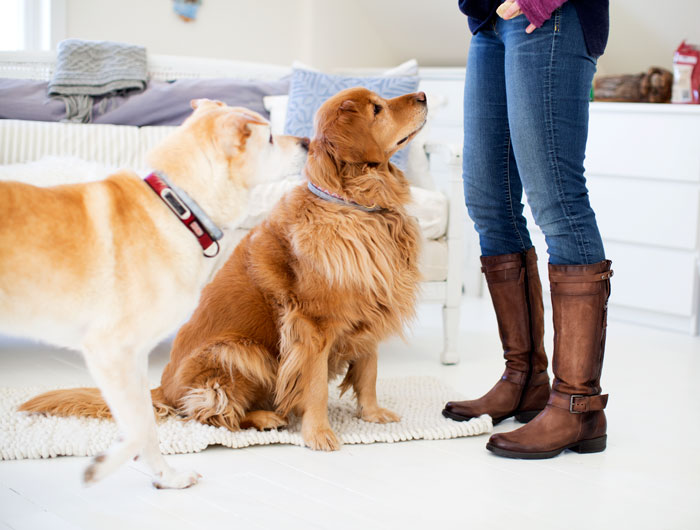 And that feels?
Good. So very good.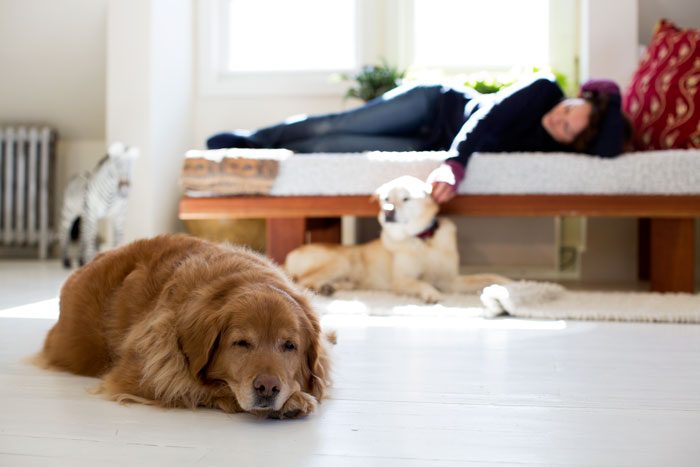 bisous, e
P.S. Please put some extra special good thoughts up to the non-physical plane on behalf of Jen as she is navigating a big life change and could use your prayers of support
Photo credits:
loom photos: Lupine Blossom Fiber Arts
sheep photos: K. Keeler, Hay Day Fleece and Fiber Company