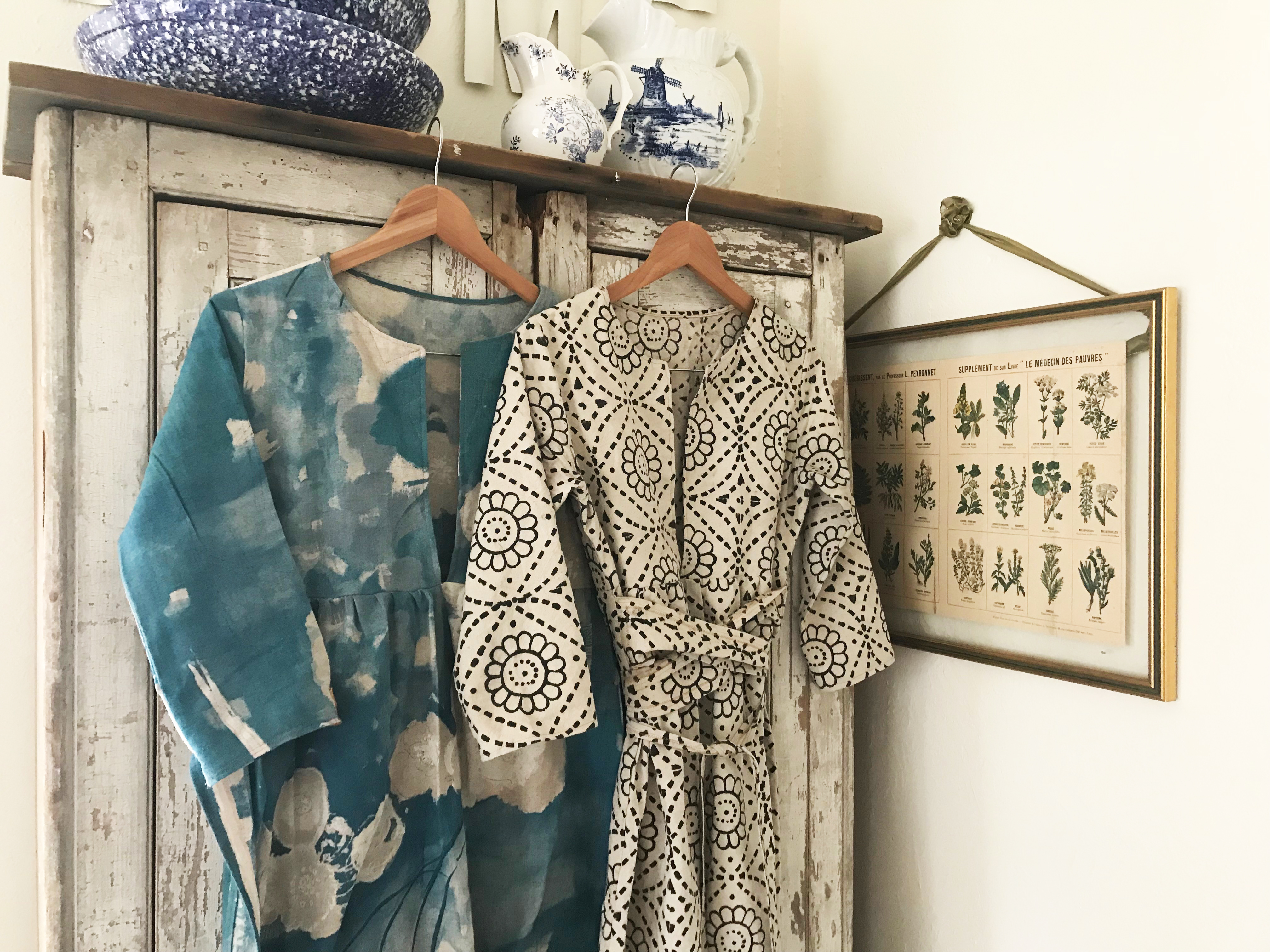 We each make our clothes for many different reasons; some for sustainability and others for longevity, some for thriftiness and others for practicality.
I make clothes not only because I love it, but also from a deep rooted frustration from what is presented for me to buy, as a twenty-six year old woman, in shops. It's a tale as old as time; to spend hours scrolling websites or pulling apart clothing racks to come away empty handed and disappointed. I know there are other women (and men!) who can relate, and who have turned to making their own clothes for that very reason. Shopping is tiresome, makes me feel inadequate and, above all else, it's really quite boring.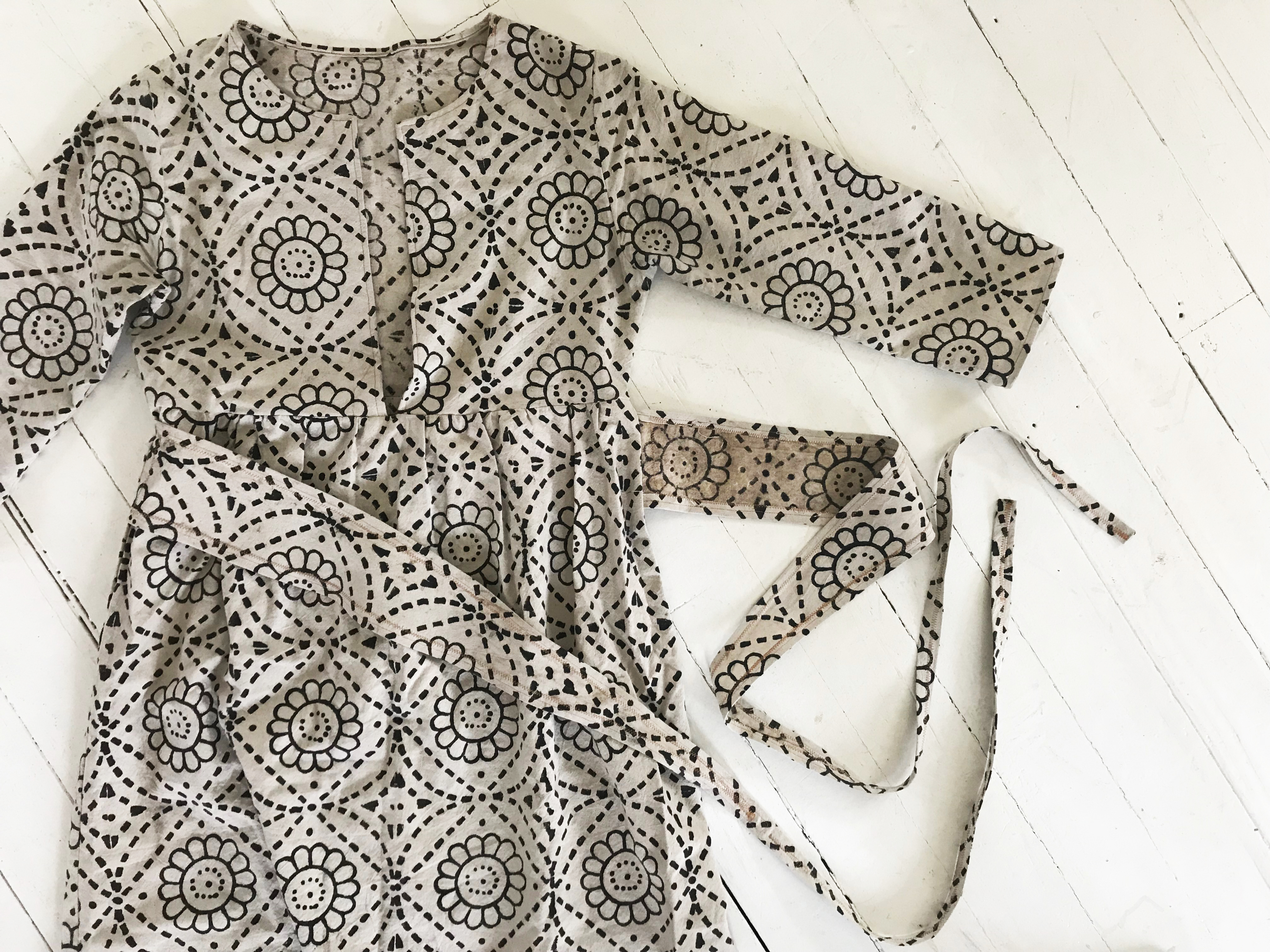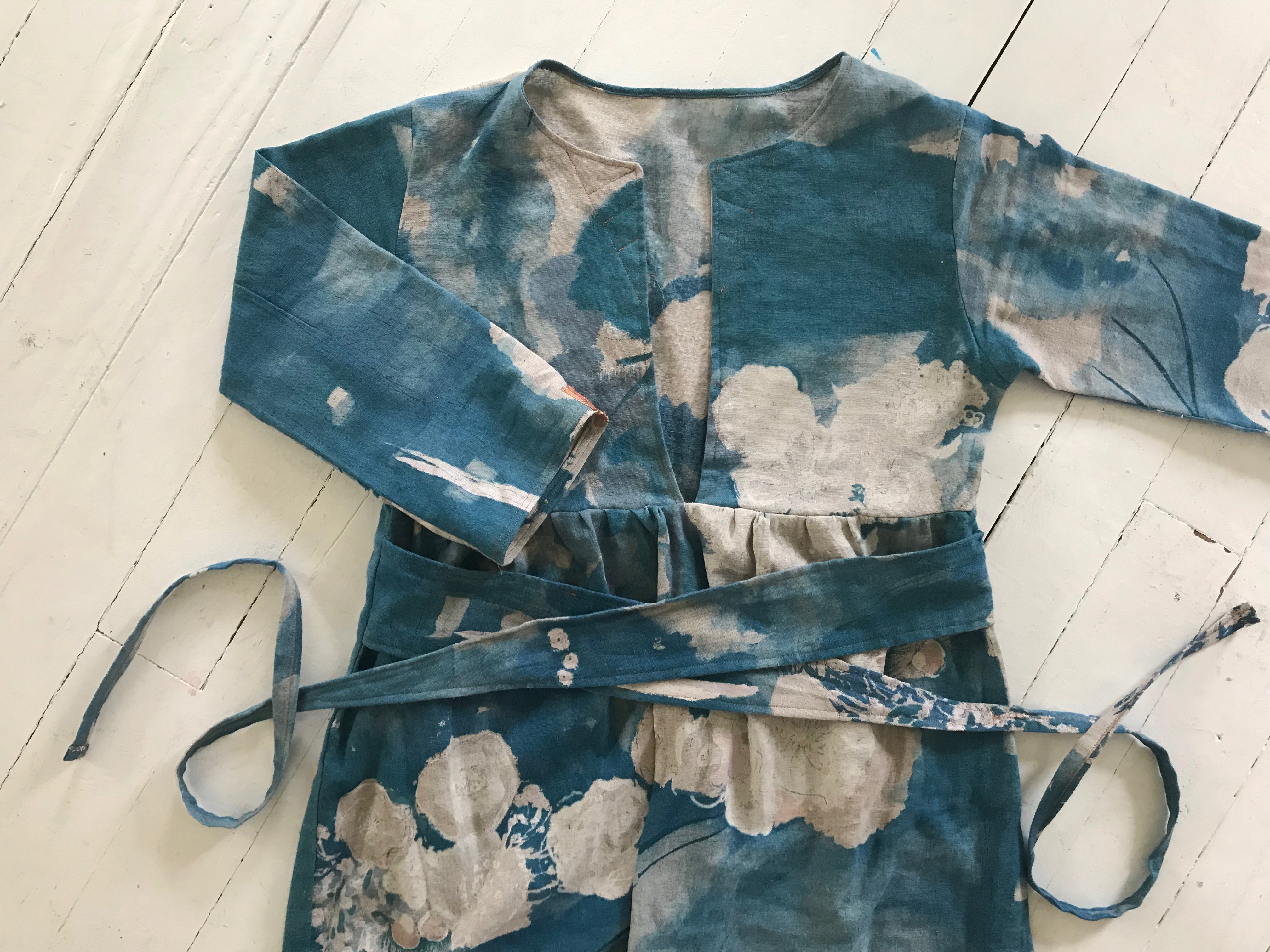 Where I daren't be risky in other aspects of my life, sewing and knitting seem to have the only 'rules' that my type-A brain can let be broken, hacked, or modified! As my confidence in making clothing grows, I become more and more excited about altering patterns.
I am really happy to share my pattern tweaks for the Schoolhouse Tunic by Meg McElwee, the first dress I have worn, probably ever, that has felt this good.
1. Included waist wrap, inserted in the side seam of the skirt, that wraps around the front and ties loosely in the back. You could make this fancier (perhaps a thread-through hole in one of the wraps for the other to pass through?)
2. Sized up the skirt by two sizes. Example: my bodice is size 2/4, but the skirt is size 10/12, gathered at the waist. I also lengthened the skirt to 30′ inches.
3. Side split on the skirt, as simple and easy as not sewing both the panels together and hemming the side split, too.
4. On the blue version, I quilted the collar slightly, to add structure and rigidity and a bit of flair.
Fabric choices: Merchant & Mills Daisy Grey from Gather Here + Nani Iro from Pintuck & Purl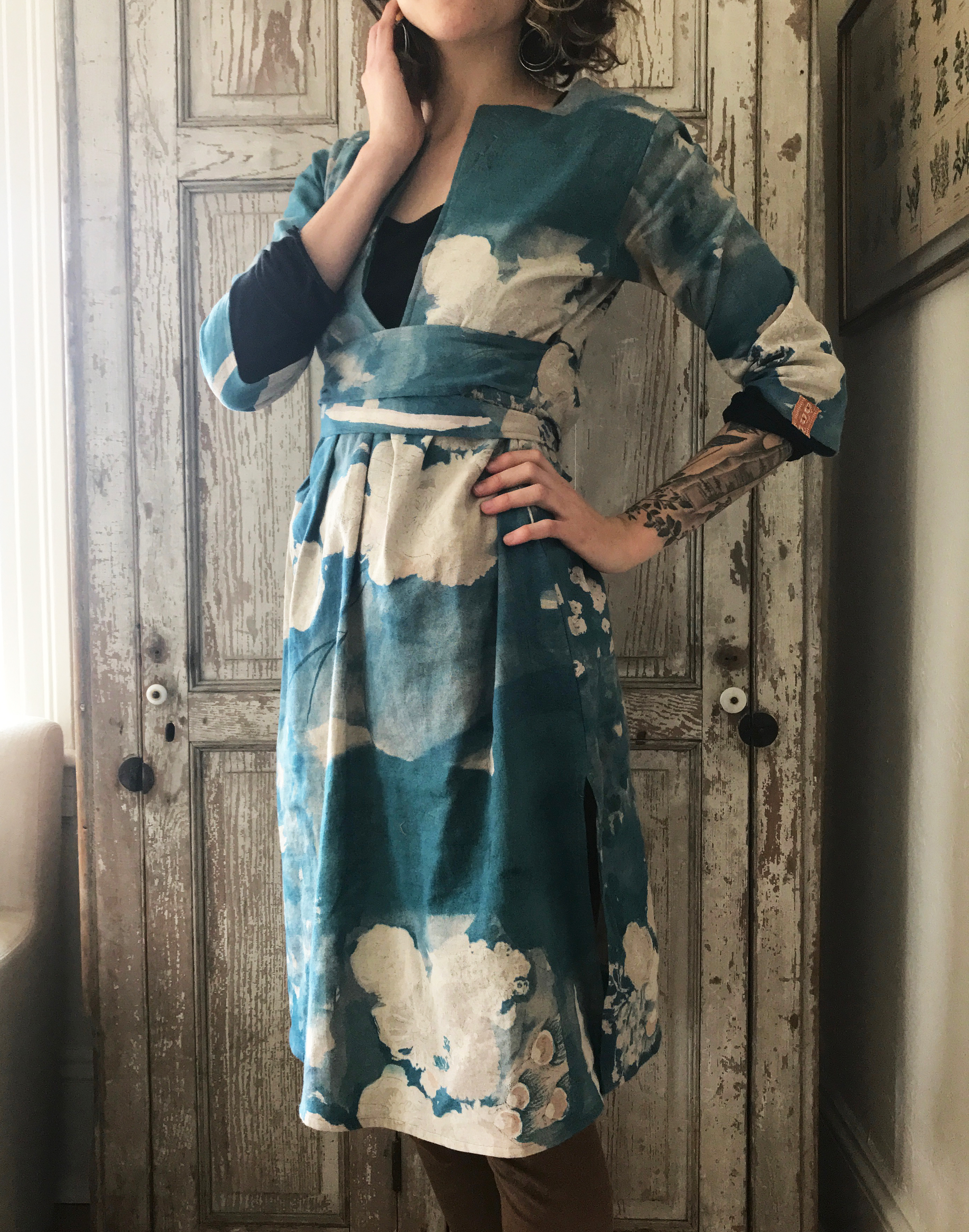 I like to return to Karen Templer's post on 'Why I make my own clothes' (especially no. 3) and also read the comments about how making or thrifting clothing is so important to each of us. I think that's what makes Slow Fashion October, Me Made May, and Make Nine such an exciting concept — we can all relate to the struggle and puppy-like excitement of showcasing our individuality through our clothing. Karen also sums up beautifully why I should keep on going if I grow frustrated at my mistakes or slow progress —
"…it's called Slow Fashion for a reason. Nobody's closet was built in a day, and rebuilding takes years. Fortunately, it's a ton of fun getting there."