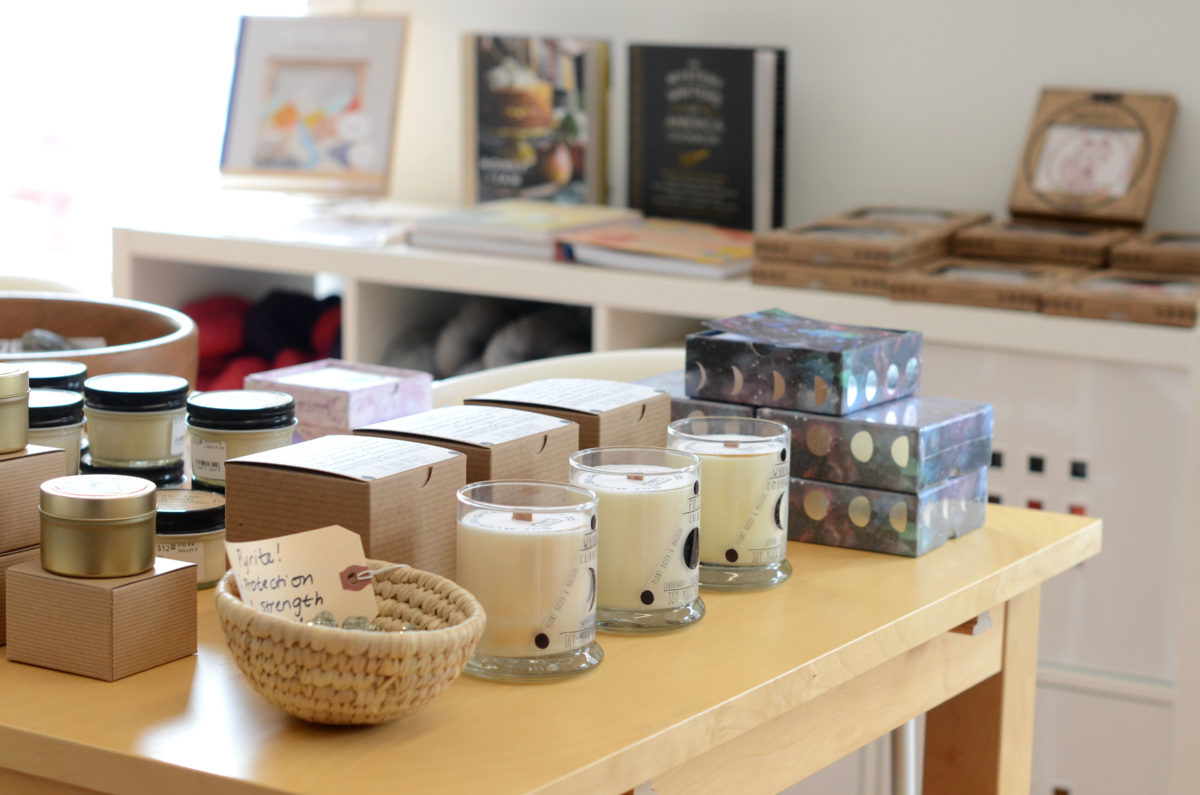 Obviously, we are big believers in taking the time to step out of ordinary life and retreat to the woods in order to take creative classes and fire up your makers mojo. However, it is equally important– and quite thrilling to see the resources dedicated— to have your creativity be supported and nourished in daily life. Across the country, yarn shops have always been a haven for community but today's knitting and stitching sources have expanded their reach into all sorts of new areas.
One shop that exemplifies the power of one woman's vision to provide
a vibrant center is Salem, MA based: CIRCLE OF STITCHES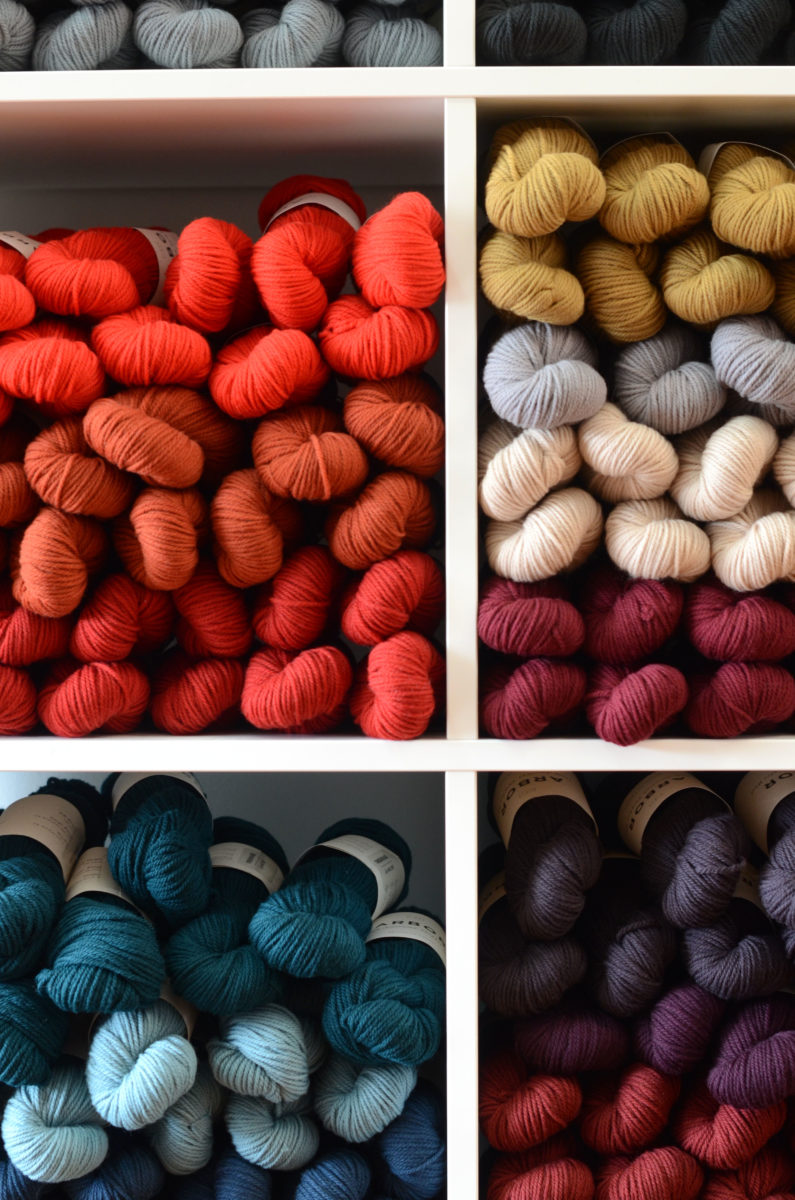 ANA CAMPOS launched Circle of Stitches in February 2015. When she first opened, she was looking to create a space to inspire fiber artists and cultivate community. In the last two years, the shop has evolved and expanded beyond just a yarn shop. Their fiber offerings have certainly grown: they've added lots of new yarns, and also have modern embroidery and cross stitch kits. But they've also expanded beyond fiber and now carry gifts and home goods made by a variety of artisans and artists.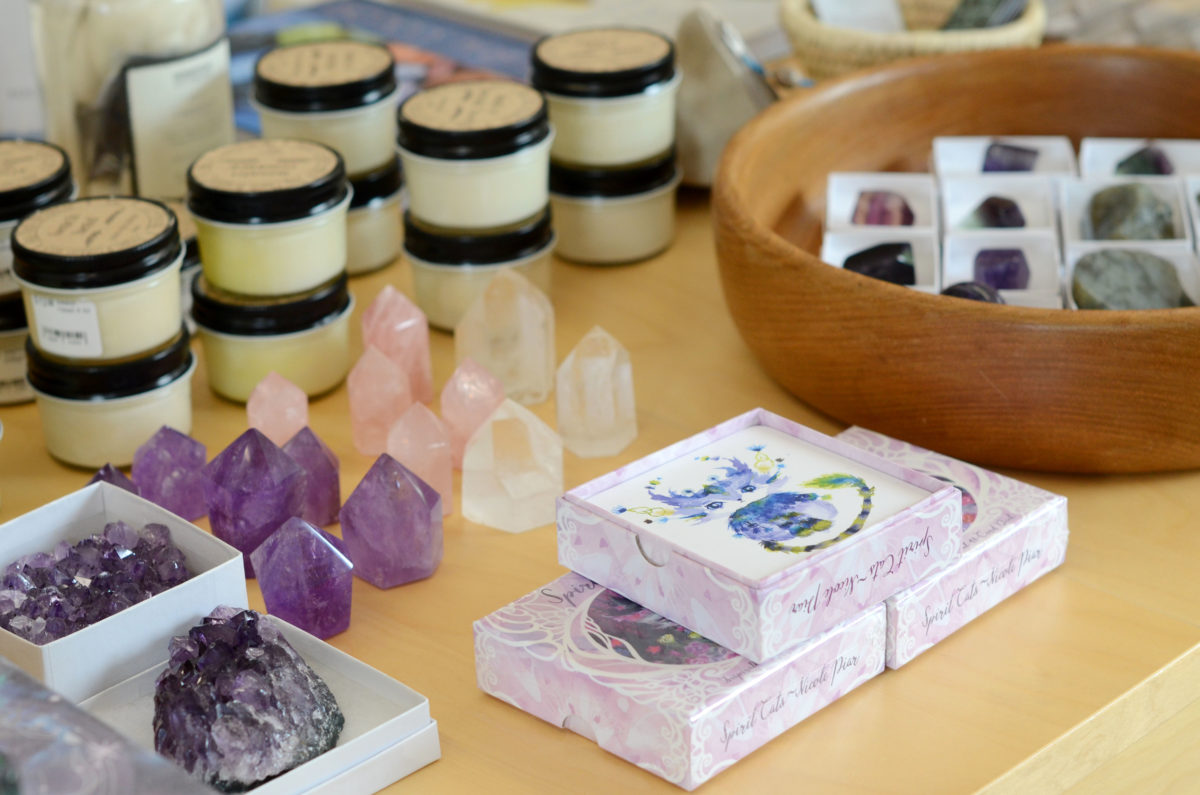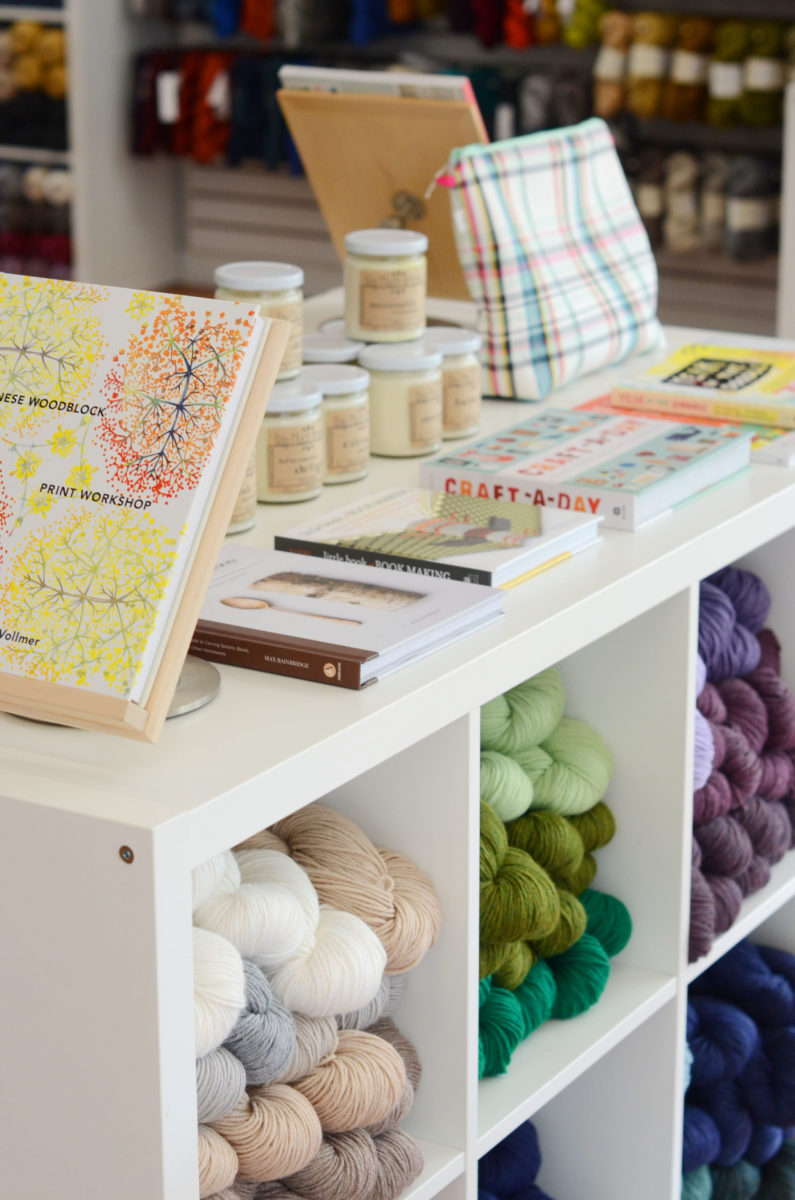 There are handmade candles, soaps, pottery, independently designed oracle decks, and lots of other goodies. "Fostering and supporting small production and handmade is a central part of what we aim to do," says Ana.
"We've also expanded our educational component beyond knitting and crochet, and offer classes such as traditional weaving, tapestry, lotion making, book binding, tarot reading, and more."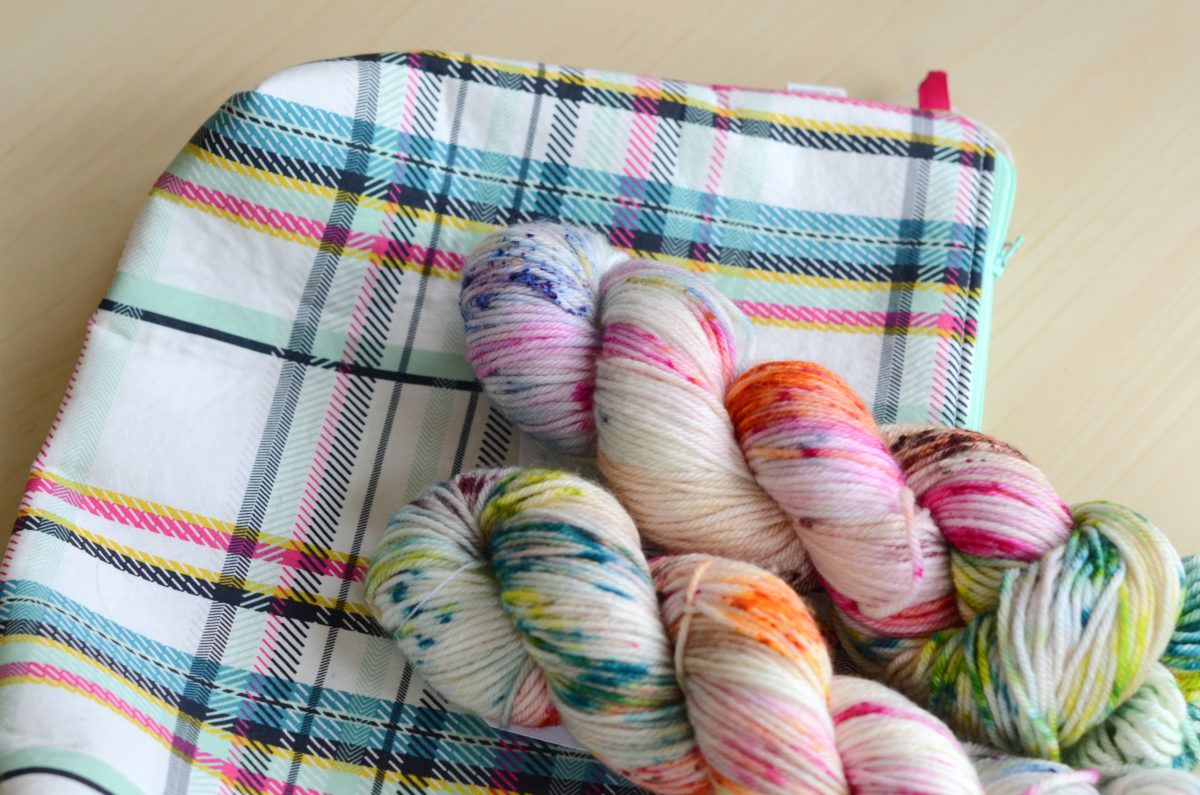 Even if you have never met Ana, you can get a sense of what can be created when you combine hard work with deep passion. When she gets a vision of what she wants to do, watch out! She is a force of nature and will make manifest her idea in the most beautiful of ways. Ana has been a longtime member of the Squam community and we are so honored to have Circle of Stitches as one of our beloved sponsors.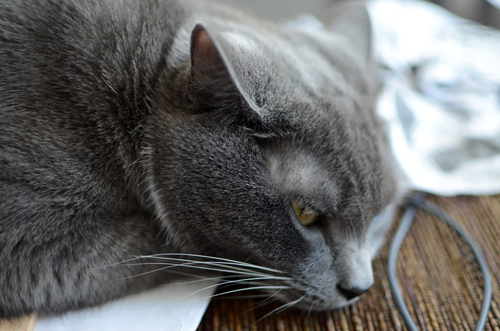 "I try to bring my passion for supporting independent companies and artists to every aspect of my business," says Ana, "so I am always keeping an eye on what the indie designers and teachers in the fiber world are up to. I truly believe that it's these individuals, rather than the big companies, who bring interest and innovation to our craft. I especially keep an eye on New England-based designers, because we are lucky to have such a vibrant fiber community. I am also a big fan of indie publications, and find much inspiration in Pompom, Making, and Laine."
But make no mistake, Ana's first love is yarn and she is committed to offering a carefully selected assortment with a focus on smaller companies. Circle of Stitches is a flagship store for Harrisville Designs, Quince & Co, Toil & Trouble, and Brooklyn Tweed. And exciting news: YOTH will be arriving this fall.
Plus, for anyone wanting a special Salem souvenir, there is an exclusive Salem-inspired cashmere kit.
Outside of the knitting world, Ana has built a terrific community of friends who are also entrepreneurs and small business owners. Her good friend Erica owns Hauswitch, and they've been able to support one another as they both face the unique challenges of running a retail business in a small New England town.  "As we continue to grow and develop, I am excited to continue exploring what it means to be a creative space in the context of Salem. We've had an excellent response to our tarot and herbal lotions classes, and will be expanding the ways we can help nurture and encourage creative souls."
September 12
: The Eddy Shawl with Julia Farwell-Clay: Workshop and Knit-along
September 18 and 20: Crochet Puppy Primer: Intermediate Technique Workshop
September 24
: Introduction to Tarot Workshop
October 27
: Full Moon Woven Tapestry
October 28
: Handmade Herbal Lotions
This is just a glimpse as Circle of Stitches will have lots of other classes for fall, including bookbinding, weaving, embroidery, and a wonderful class on feminine mythology and the Fountain of Trabazon oracle deck taught by the artist herself!
all photos courtesy of Circle of Stitches