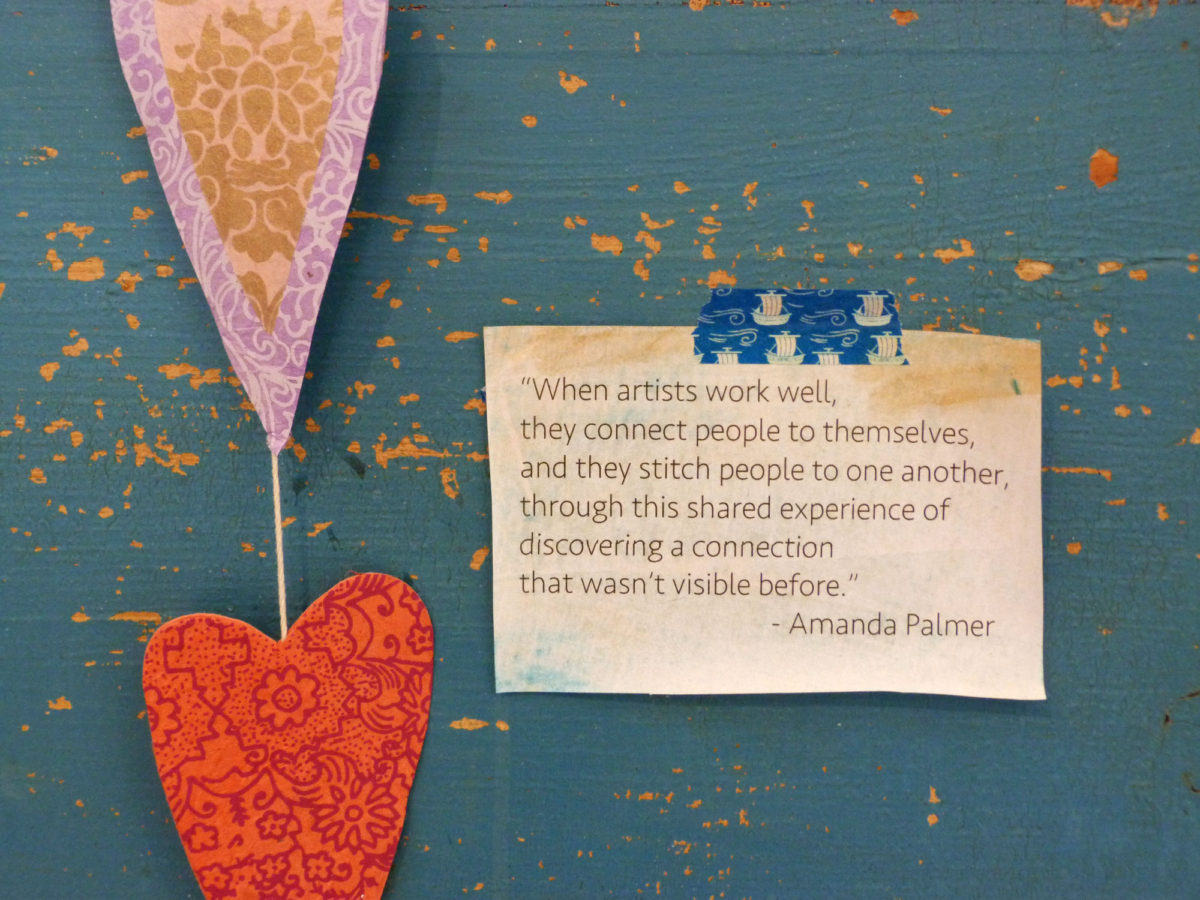 Stitches and community are on the brain this week as one beautiful quilt after another is received for the Modern Quilt Show.
It's going on ten years that we have been hosting gatherings to nurture creativity and, today, it is more clear than ever that coming together simply because we love to make things makes the world a better place. Not only do we have the time and space to nurture our spirits, we develop friendships and connections that deepen our collective compassion. More kindness, more understanding, more opportunities for important conversations help us to create a world with more peace, more light.
One of the most beloved arts communities The MacDowell Colony opens its doors once a year for the public to come and walk the campus. Called Medal Day, it's a chance to see the beautiful cottages, buildings and studios that the artists enjoy during their residency.
This year, the day is Sunday, August 14 and Toni Morrison is the 2016 Medalist!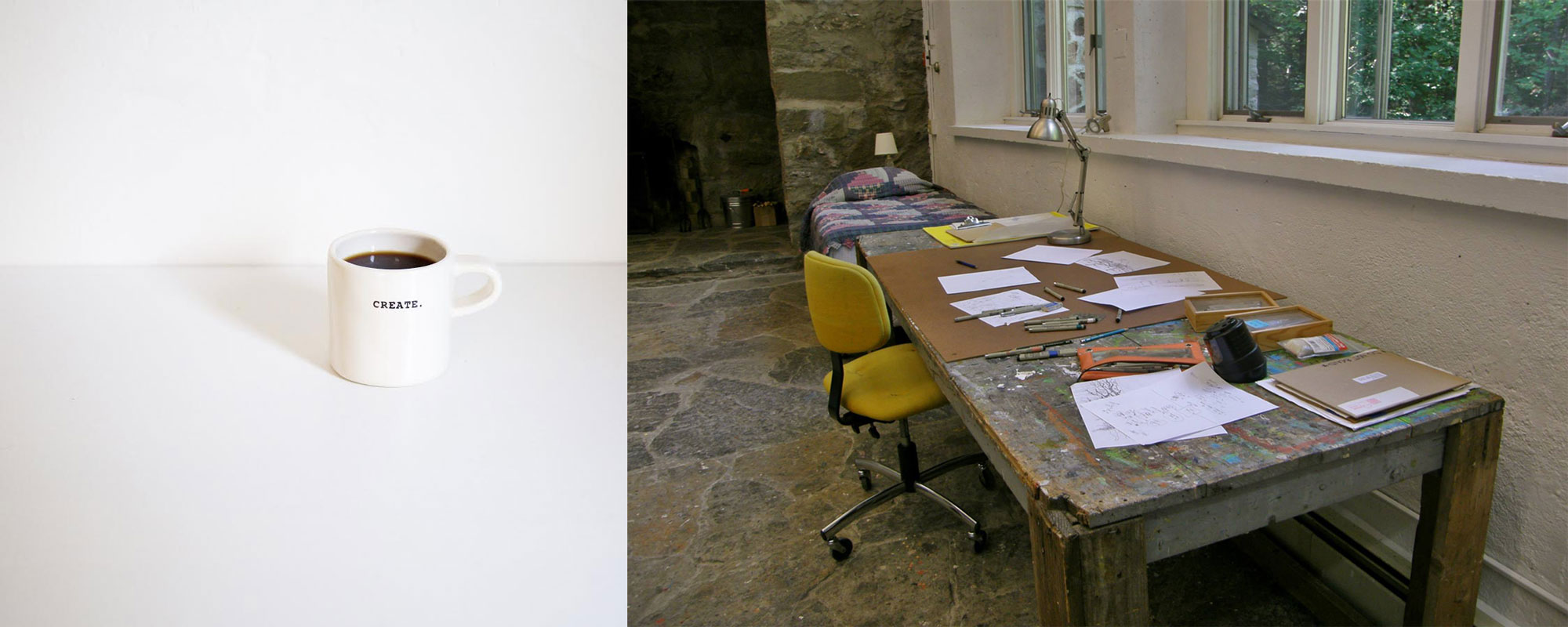 right photo courtesy: The MacDowell Colony
I was inventing a Language for people to see…
– Francesca Woodman
This week, Forrest has been revisiting the work of American photographer Francesca Woodman whose haunting black and white images pose questions about the self and gender as well as how our bodies fit into the world around us.  If you are unfamiliar with her work, Phaidon has published a comprehensive monograph of the ephemeral images: Francesca Woodman .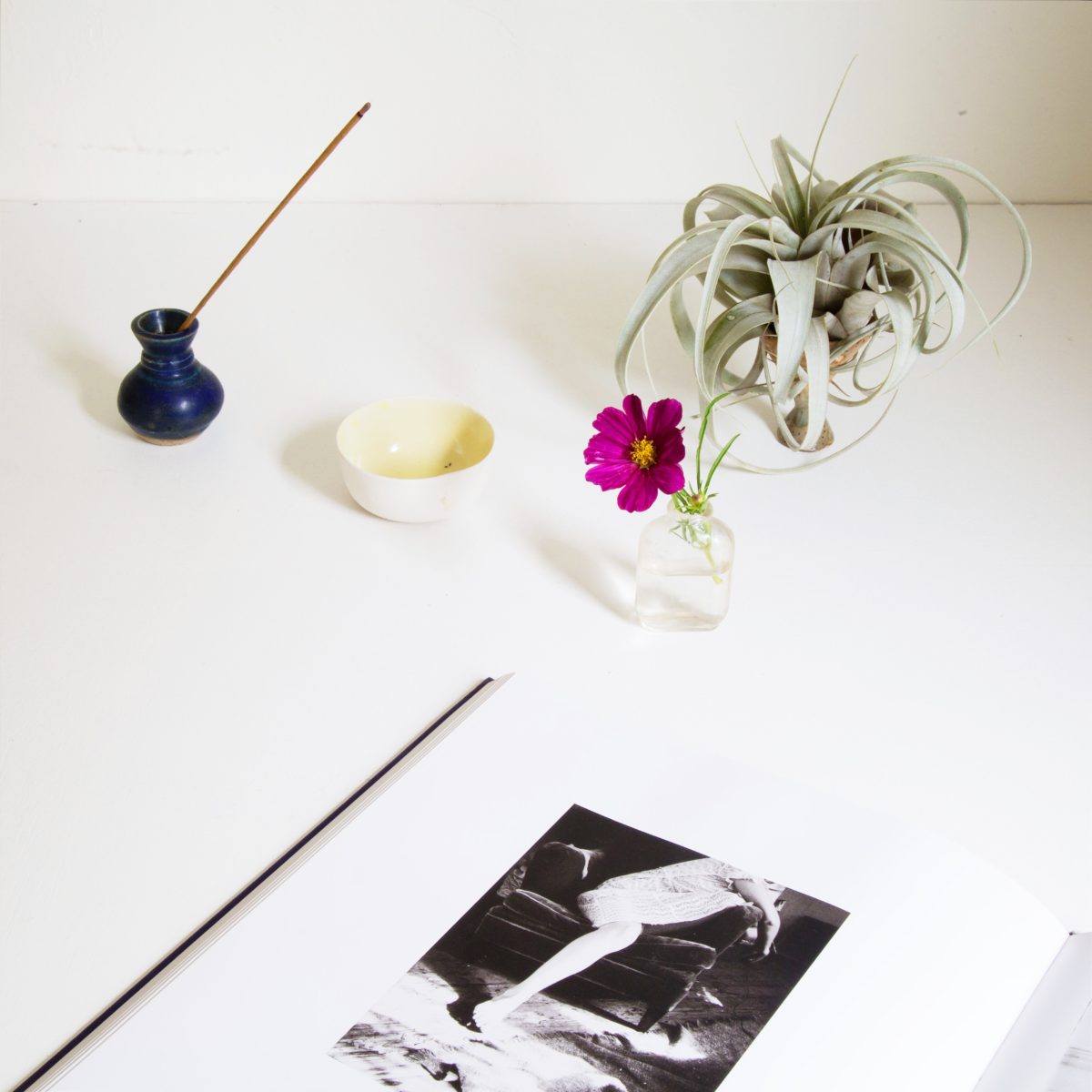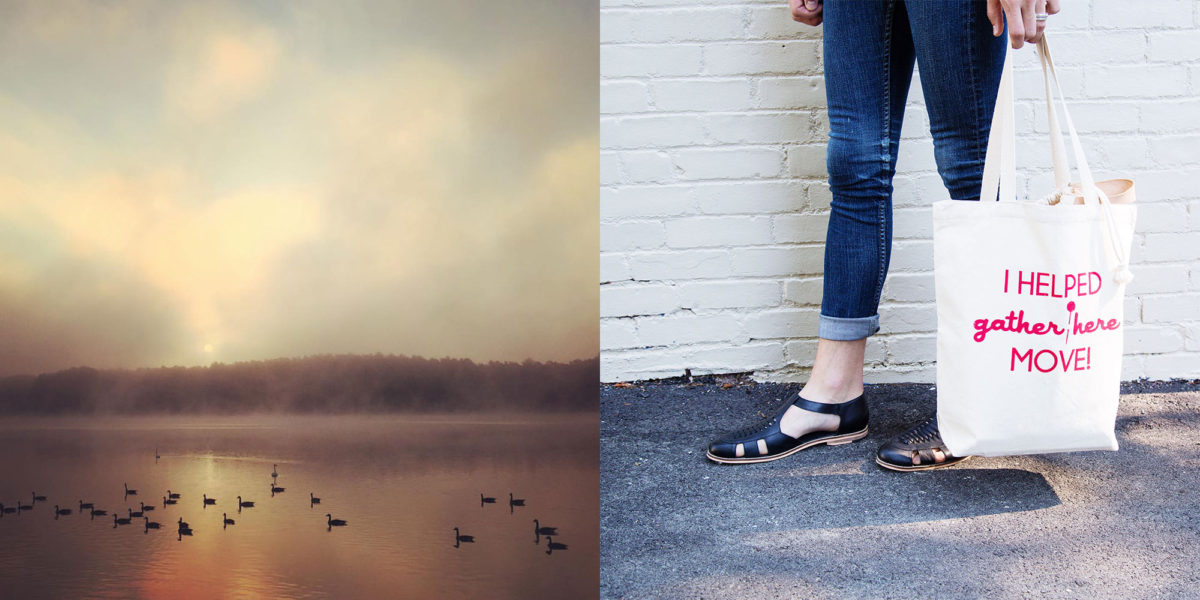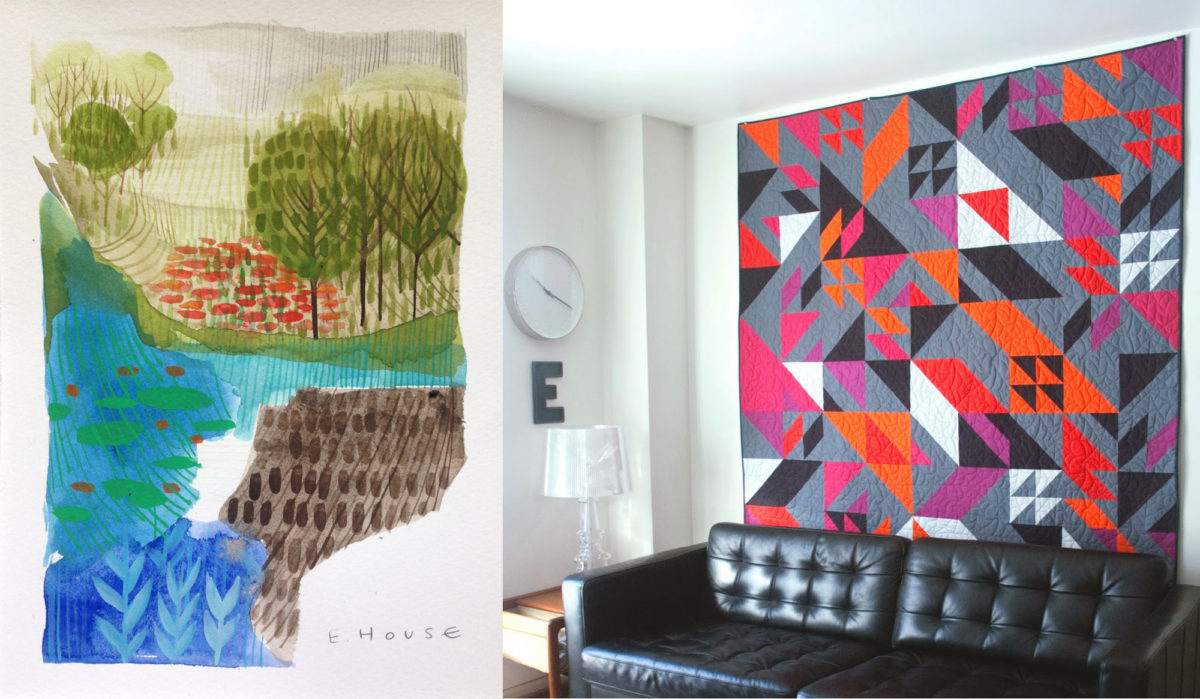 photos courtesy of: Lizzy House (left) Libs Elliott (right)
(NOTE:  to submit your entry for the Modern Quilt Show simply head over to gather here).
Of course, you don't have to be a quilter to come and enjoy the show. We are thrilled to have so many spectacular modern quilts on display including one from LIBS ELLIOT. Libs creates her awe-inspiring quilts using a coding program called Processing. By editing code, she creates randomly generated shapes to then transform into beautifully sewn quilts.
And another beauty will be from the wildly talented LIZZY HOUSE who came and taught at our very first June Squam way back in 2009! Talk about a community of stitches — sometimes things come full circle in the very best of ways.
May your weekend have moments of hanging with friends, going for a bike ride, stacking stones at the beach, knitting, stitching, painting, writing or just sitting — whatever it is that grounds you and connects you with all that brings more ease to your heart!