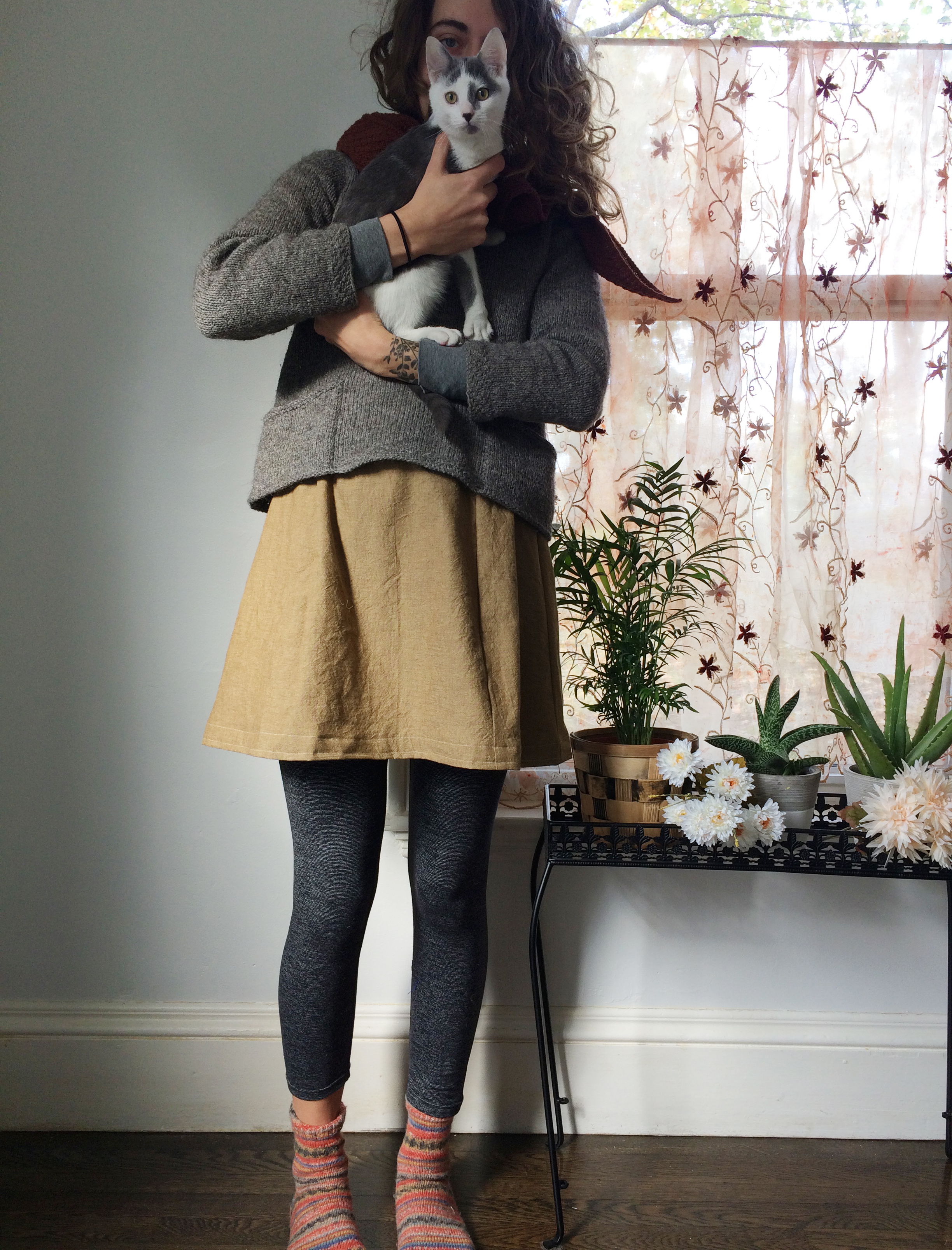 new wardrobe staple 'Rae Skirt' from Sewaholic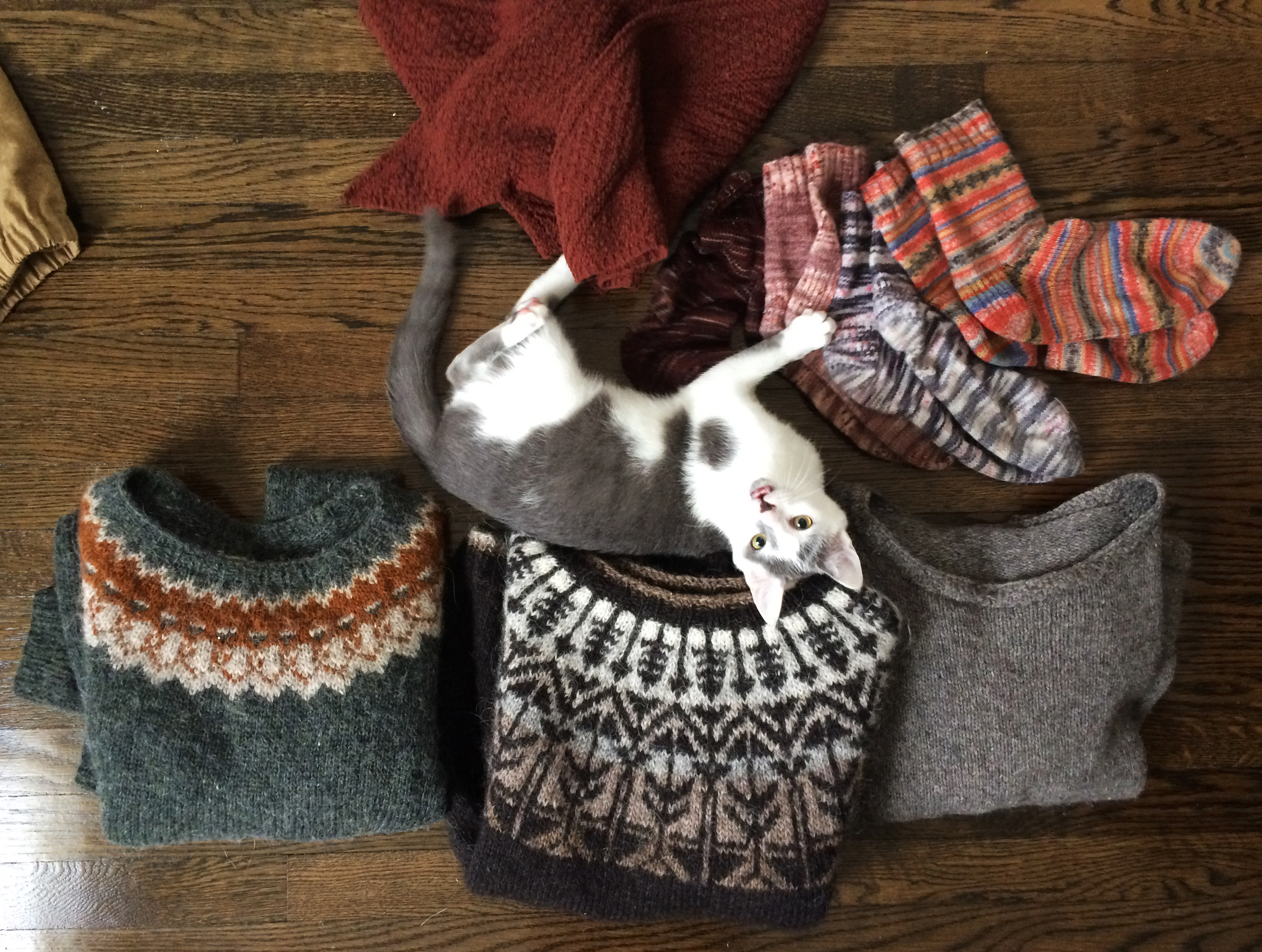 It's almost my two-year knitting anniversary! Well, actually, I embarked on my first knitted project about ten years ago and made a VERY tortured scarf — but late-November 2015 marks when I moved past that trauma and picked up the needles again, this time when I began working on the shop floor of Tolt Yarn & Wool. Feeling more confident and abundantly supported, I took to it like a fish in water. I found 'my thing'.
Embarking on my knitting journey was a mixture of excitement and anxiety, mostly due to all of the gorgeous garments that could now BE MINE, if only I could knit fast enough…
I'm almost positive that fall/winter are every knitter's favorite seasons; when the temperatures start to dip below 50°F, every second spent bundled up in that lace-weight oversized shawl seems worth it, no matter how frustrating or joyful it was in the process!
Above (expertly rearranged by Basil) are some of my wardrobe staples that I can't live without:
Thankfully, I just cast off my boyfriend's sweater (good riddance! but not really… but sorta…) so I can finally indulge in one or two projects for myself. You know, Christmas presents to ME, right?
Little Twigs by Melody Hoffman is so fun! Looks like a breeze to knit and certainly a wardrobe staple.
Meg sweater by Junko Okamoto. If you love oversized sweaters, this designer is for you! I'd probably choose a yummy light grey yarn to match all my other light grey sweaters.
I'm headed to Purl Soho this weekend, so I'm going to pick up yarn for these Stockinette Hand Warmers that look reaaaalllly fast and very satisfying.
What are some of your favorite go-to knits, garments that you can't live without, or greatly anticipated projects? Any knits that you can't WAIT to show off at our June gathering next year 😉 I would love to hear what you're working on!
As I mentioned, we're heading off to Brooklyn this weekend — Elizabeth + I are taking a day to explore Renegade Craft Fair — and I'm feeling so grateful for the abundance and opportunities made available to me. Thank you, thank you, thank you.
Wishing you a warm, wool-filled weekend,
Meg xx