CONGRATULATIONS to the FIVE winners of the
Gift of the HEART drawing! (details at the Squam facebook page)

Today is our last day of the SQUAMLOVE FEST – tell me you're not primed for Valentine's –
Of course you are.
It's been quite the ride down memory lane for me as I dug through boxes of letters and photos.
And, weirdly, it just only occurred to me that next year — 2017 — will mark 10 YEARS since we first gathered at the lake.
I'm not quite sure how that is even possible, but I did the math a couple of times here and I have had coffee .. . so am thinking it's true?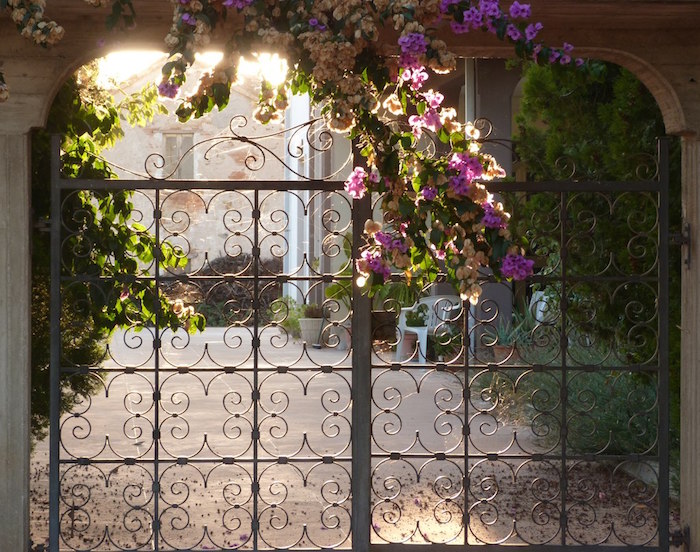 All I know, is every single year is deeper and richer than the last so I can only hope that the best is yet ahead. Now, let me share with you two more letters that have provided great inspiration to me.
May they touch your heart, too.

Elizabeth,
I want to say thank you – to you and to everyone who has brought Squam into being.
This Fall was my first retreat and I was amazed by the beautiful spirit that was everywhere around, within, among.
Like I'm sure is true for so many, this was a huge leap of faith and trust and courage. It was the longest I had ever been away from my kids, and the first time I had truly followed my intuition and made such a decision to follow what I needed.
And it was an amazing experience. I left those woods transformed inside: with an understanding that I am courageous and strong, and at the most basic, with a new, grounding knowledge that I am.
I have given and given and given of myself, always putting me last, and for once I did not – I recognized and listened to, and gave to myself.
And I am so grateful for the space and community you created that allowed me to have this experience.
Thank you. – Annie D.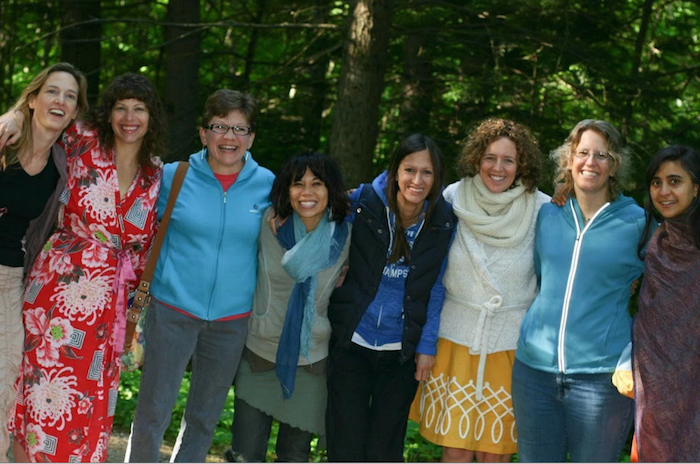 Dear Elizabeth,
I've waited a long time to be able to send this email and am so glad to be able to tonight.
Squam was my birthday present to myself when I turned 40. I'm an off the charts introvert and very quiet when dropped into a new situation. I stalked the Squam boards on Rav and flirted with the idea of going in 2011 but it was too daunting going by myself and not knowing anyone. Something about turning 40 changed all of that for me and in 2012 I decided I was going no matter how scary to go by myself.
Heading into Squam I had no idea how suffocating my life had become and how much needed to change. I was in a job that was sucking the life out of me. I was in a circle of friends that I had little in common with. I was in a part of the country geographically that was of little interest to me anymore.
So I go to Squam and meet the most amazing group of women in my cabin and I'm having so much fun and then I went to the first assembly, and there you were. Welcoming everyone and cheering us on for coming and then you said the words that changed everything for me. "This is your Squam. You do whatever you need to make it what you need. If you don't want to go to class, don't. If you want to sit on the dock, sit on the dock. Do what you need to make this your Squam."
I'm not sure I've ever been encouraged to do that. I'd spent the last year of work being told NOT to do that. It changed everything for me, Elizabeth.
And it was just the first of so many changes. Most of the women in that cabin still keep in contact on a regular basis. They've taught me more about living and inhaling life in the past couple years then I ever could have asked for. They've cheered for and supported me every step of the way.
The spirit and vibe from everyone I met was open and loving and non-judgmental.
Coming back to Indiana from Squam, I knew I needed to make changes. Since I've been in high school I always wanted to be a nurse. I was too scared to do it when I was younger and just let go of that dream. I settled into a job in which I was the manager of customer service for an independent academic publisher. I did that for almost 20 years. It was my first job out of college and a very good fit for most of my time there. As things changed as the owner looked to retire I knew I had to make decisions about committing to the company beyond his retirement or looking for the next phase in life. The commitments would have tied me to that job into my retirement years. For many reasons it would have been a terrible fit for me to fully commit, but that is where things were headed when I went to my first Squam.
Since Squam, I've put my house on the market to sell
and started taking prerequisites to get into a nursing program.
I sold about 75% of the accumulated "stuff" in my house because it was also choking the life out of me. When the timing was right I volunteered my job to be downsized (the company was looking to downsize, but not my job). This allowed me to get a really good severance package AND collect unemployment while I finished out the prerequisites needed for nursing school. Today I heard back from Northeastern in Boston and I'm accepted into their accelerated nursing program which starts in May. I haven't signed the lease yet, but I made arrangements to secure an apartment about an hour outside of Boston.
This is exactly the life I've always wanted for myself and I'm doing it.
If all goes as planned I should have my RN when I'm 45 which is mind boggling because heading into 40 I hadn't even though of pursuing this. I was resigned to gutting out my days at my other job and making due with what I could.
So my dear Elizabeth, I've always wanted to thank you for what you started, but until actually getting into nursing school this all just felt like a gamble. Today is the first time I've let my breath out and been willing to say, "I will be a nurse" and I was waiting until clearing the hurdle of getting into nursing school to let you know how you and Squam changed my life. xoxo, Marti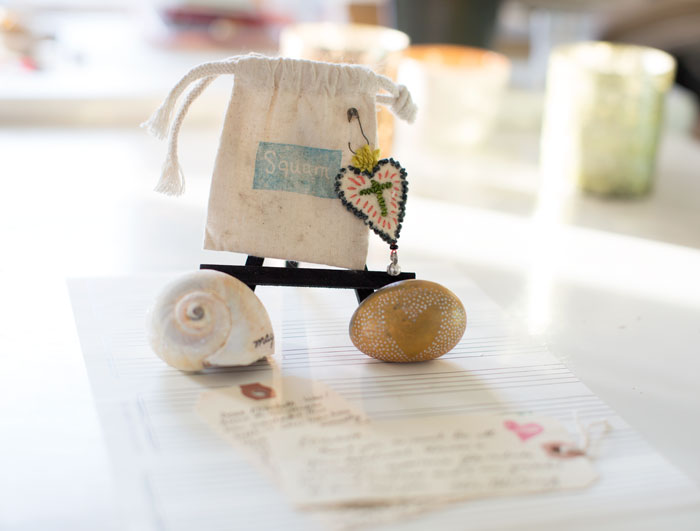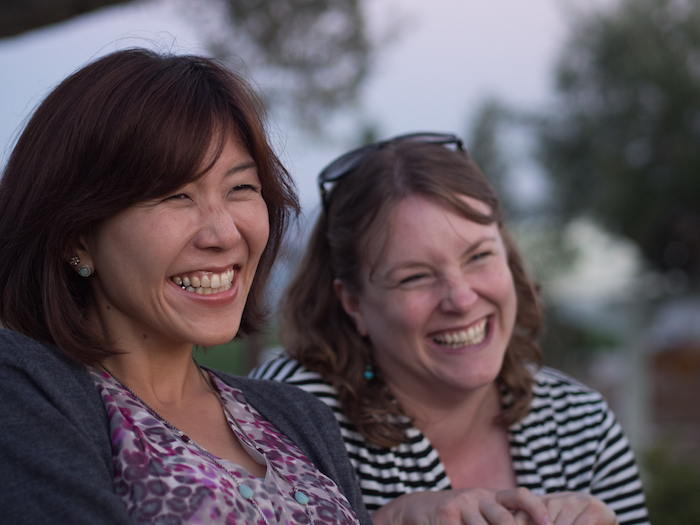 a February 2016 UPDATE from Marti:
I am in my 3rd (of 4!) semesters. I am beyond the halfway point and just about 6 months from graduating with my RN. And I'm signed up for Spring Squam 2016!
I'm not 100% certain of my schedule, but in June, during Squam, I'll be doing my practicum which is the most flexible of all 4 semesters. What a celebration, huh? 🙂 I'll be about 6 weeks from graduation during Squam.
Everything about the last year and a half has been the hardest of my life. But.
It has been the best, most fulfilling, richest time of my life and I always avoided "hard" and sacrificed "good."
If there is any piece of encouragement I can pass on to anyone it would be not to settle for anything other than exactly the life you crave.
Every bit of hard will be worth it in the end.
Go for the good. xoxo, Marti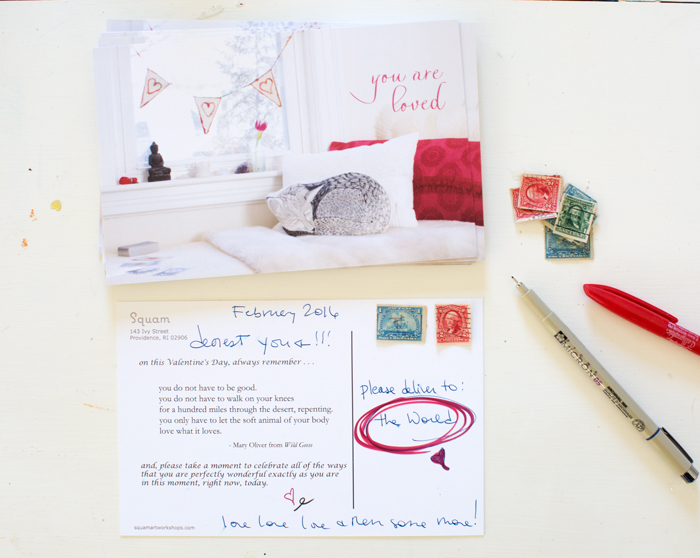 Above is my Valentine's wish for you! Have a beautiful weekend –
bisous, Elizabeth