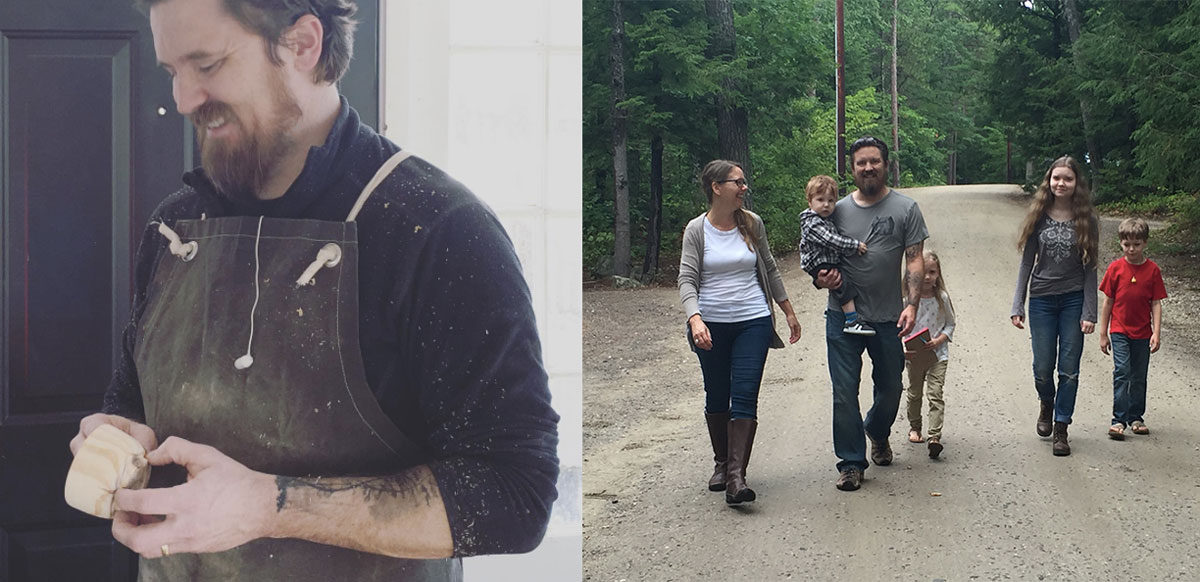 It would be easy for me to describe BARRY BUCK as a great guy because he surely is. However, that falls short of just how wonderfully kind, compassionate and caring he is so, lucky for us, there is the perfect word: mensch, which– if you are not familiar with it– means a person of integrity and honor.
Yes, that is the perfect introduction to Barry Buck; the guy is a mensch.
Many years ago, Barry's wife Dixie came to Squam during a challenging time in her life and, as the experience helped her move through the rough water, she returned to the lake several more times to spend time with her tribe. In appreciation, she presented me with a gift of the most lovely hand-carved wooden spoon and when I found out it was her husband who had created it, my first question was, "does he teach?" Well, he does now.
Last year, Barry's  workshop on how to carve wooden spoons filled so quickly we knew we would want him to come back again. And so– lucky us, he will be returning in September once more. But even better– Barry will be at the lake this June offering a demonstration of spoon carving on Saturday and then, you will be able to find his gorgeous work for sale at the SPRING Squam Art Fair that night.
Since I knew the wood carving was a passion/hobby and not his full-time career — I reached out to Barry to see if he would chat with me on the dock so we could all learn more about how he got into it and how it has developed for him. In the course of the conversation you will hear a lot about the love of his life, Dixie, their approach to homeschooling (they have four children) and a bit about the steps that led him to where he is today.
Kick back and have a listen– hope you enjoy meeting Barry as much as I did.
bisous, Elizabeth
photos of Barry and his work courtesy of Linen & Spoon
family shot at Squam: Elizabeth Duvivier