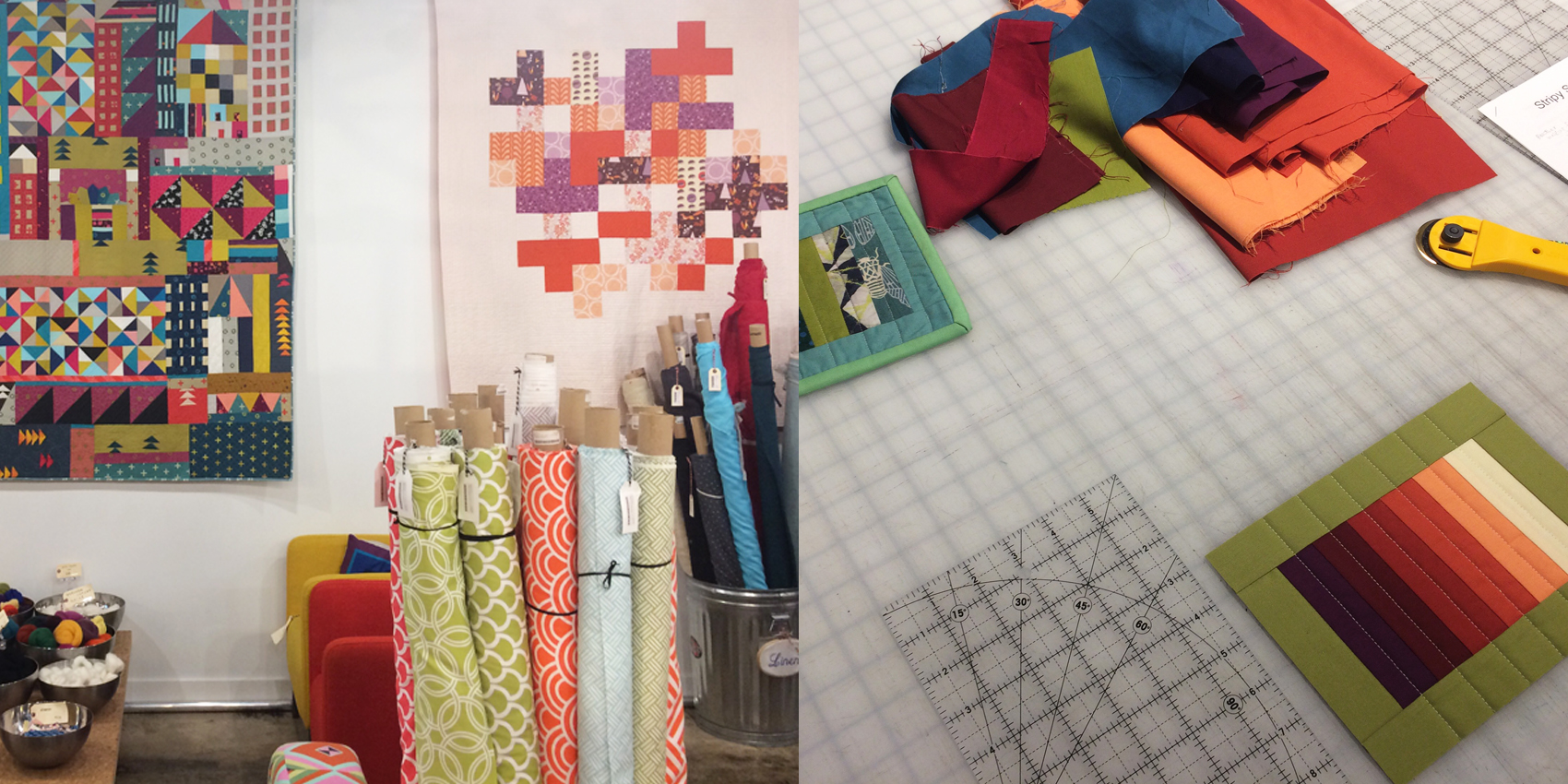 Inspiration wall (l) and in-progress piece from 'Quilting Basics' class (r) taken at Gather Here
Contemporary quilting is soooo on my radar right now. I have a soft spot for yummy, precise geometry and sublime stitching. There appears to be a surplus of intricate and inspired quilts popping up all over lately, so I gathered some of my favorite quilters that have been encouraging me to want to learn more::
Anywhere else that you've seen quilting being taken up a notch? Or have you discovered anyone who's particularly inspiring from their alternative approach to stitching?
Wishing you warmth and light for your week ahead,
Meg xx
PS. In Providence this week– Elizabeth and I have a very busy couple of days ahead getting ready for registration launch late November/early December!