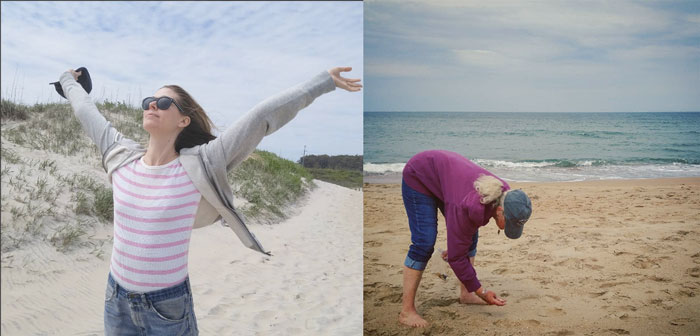 Like many of you, I have always loved Joseph Cambell's sage counsel that we 'follow our bliss' and yet, somehow it always seemed a bit hard for me to manifest, as the instruction felt too big, too ambiguous, too amorphous for me to ever get my teeth into it.
Sort of like when someone says to me, 'think happy thoughts' or 'have a nice day'. Just a bit too general.
For me, to make progress in my quest to find and nurture
greater joy in my daily life– I need small, tangible, specific.
Hence, my own spin on Joe's suggestion: FOLLOW YOUR YES
Moment to moment, morning to night — we have hundreds of choices—- take the time to sort through these small, seemingly meaningless "too small to be important" decisions. They add up.
I promise you, they ADD UP!
What I have found is that by paying attention to what is a yes — and being mindful to choose only that– creates a day of more ease, more grace, more harmony— which was pretty much the focus of this most recent gathering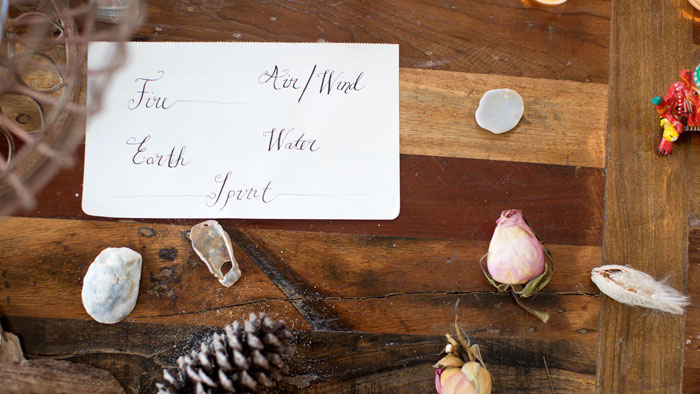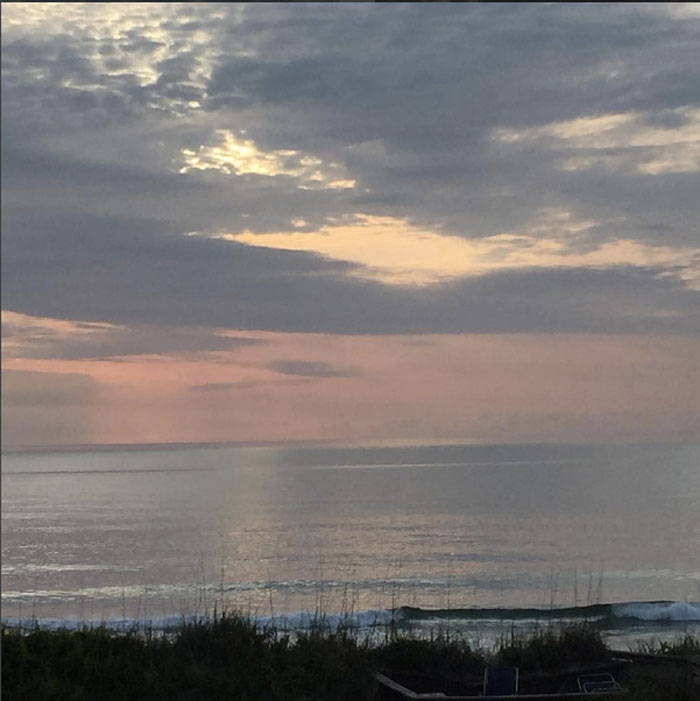 There are so many wonderful images that evoke the magic– it's very tempting for me to simply load photographs here so that you can at least touch the feeling of what we created together. (You can go to the #squambythesea on Instagram to see more)
Let me start by saying, even packing up and hitting the road is filled with magic and anticipation— this year I got to bring my dogs with me which was the FIRST TIME EVER I could have my dogs with me during a gathering and it really did so much for my spirit.
Below is a shot from me hitting the road (left) and a shot from Hilari Marshall of what was in the car as she hit the road with her mom and sister! (there were quite a few mom + daughter + sister combos which is just so fffffing awesome!)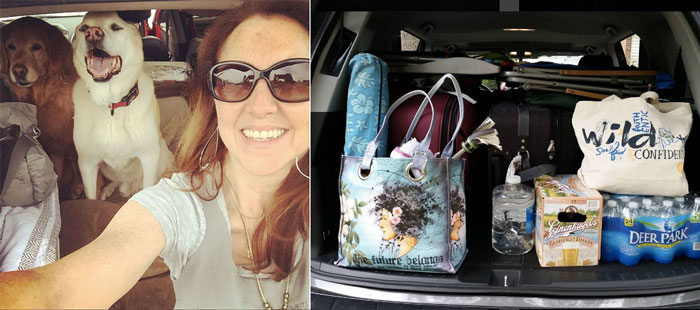 We all settled in and gathered up and I underlined that, first and foremost, our time together is an invitation for an inward journey.
And yet, we were all in it together and so there was much time for exquisite, open-hearted sharing and story explorations and as well.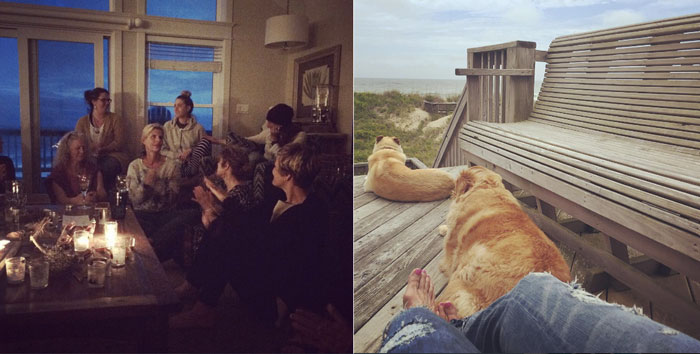 Of course, there was no shortage of art and inspiration . . .

I will let those who came speak for themselves, but for me– there was such a deep level of healing and celebration — I feel grounded and empowered to move into the next phase of my life.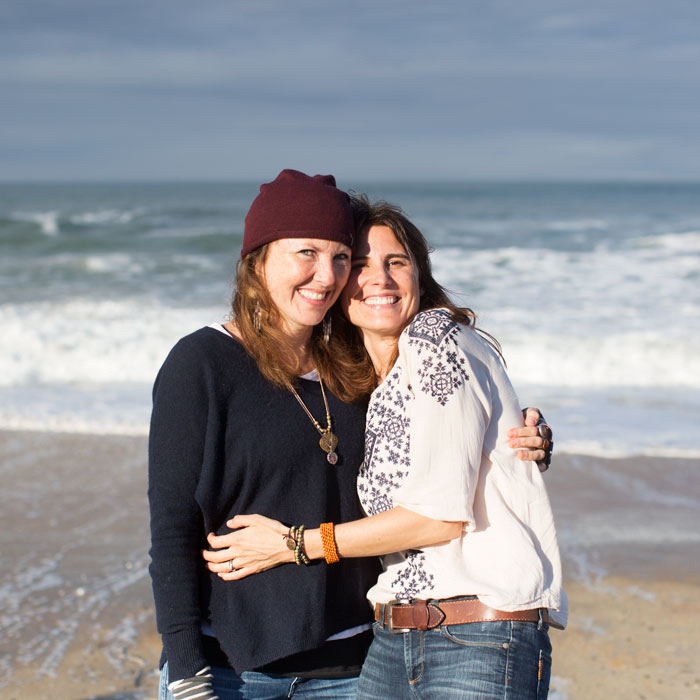 Which is precisely why I seek out time like this. A chance to stop, recalibrate, drop off what no longer serves and allow new beginnings, fresh energies to burst forward.
As Martha is wont to say, it's a good thing.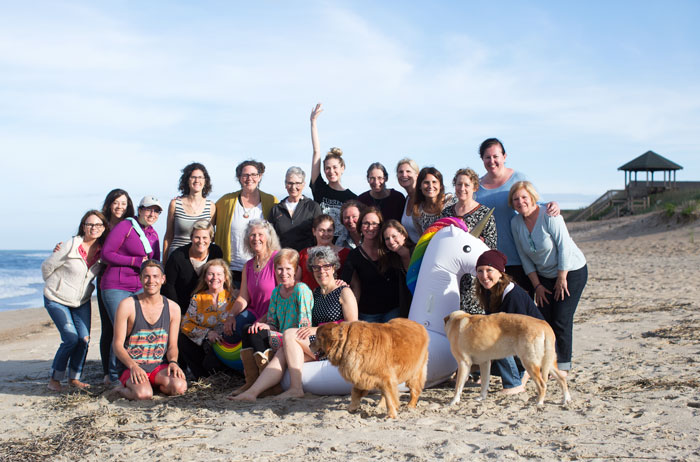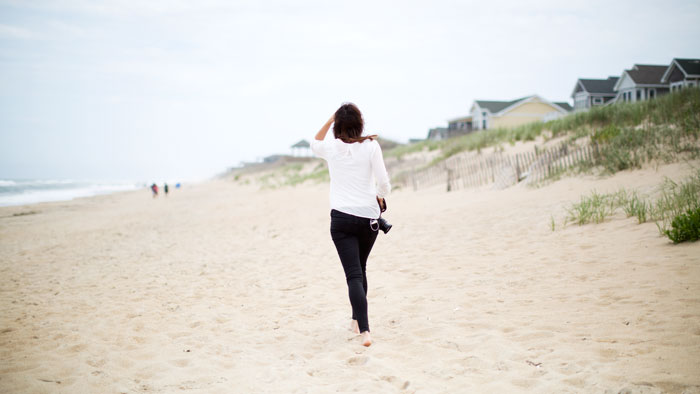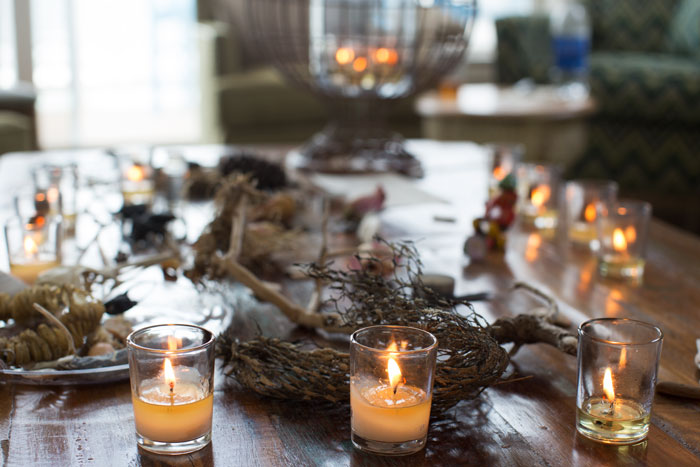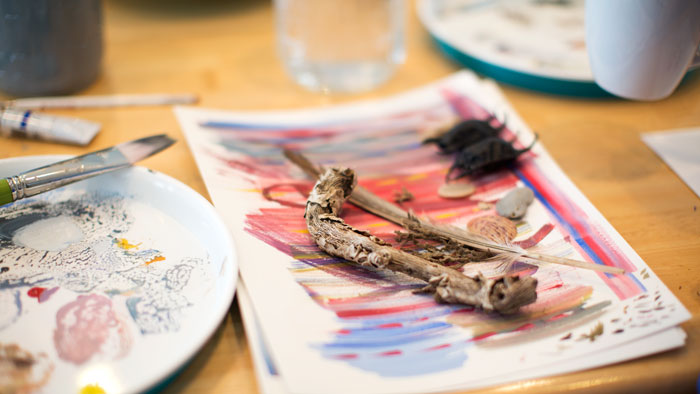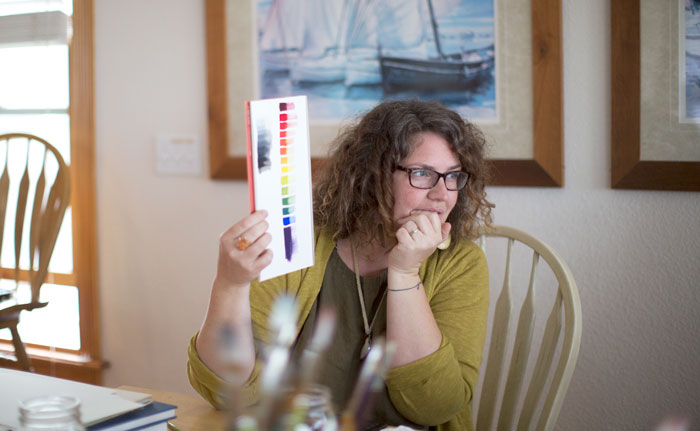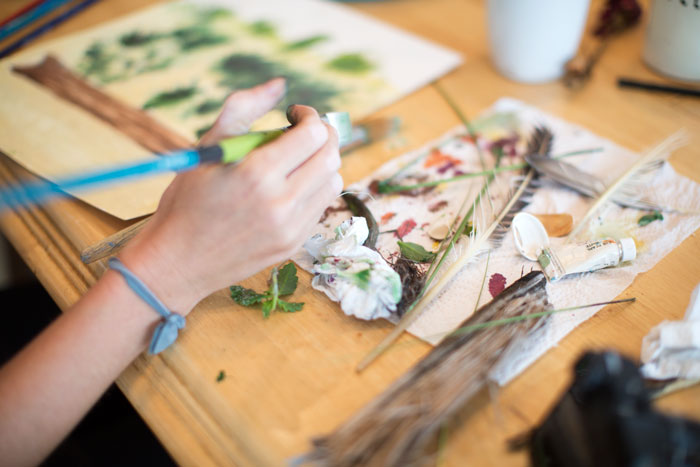 Enjoy the beautiful video above created by Forrest— it has such a soft, dreamy quality– you'd never know the man was such a wild child.
bisous, Elizabeth