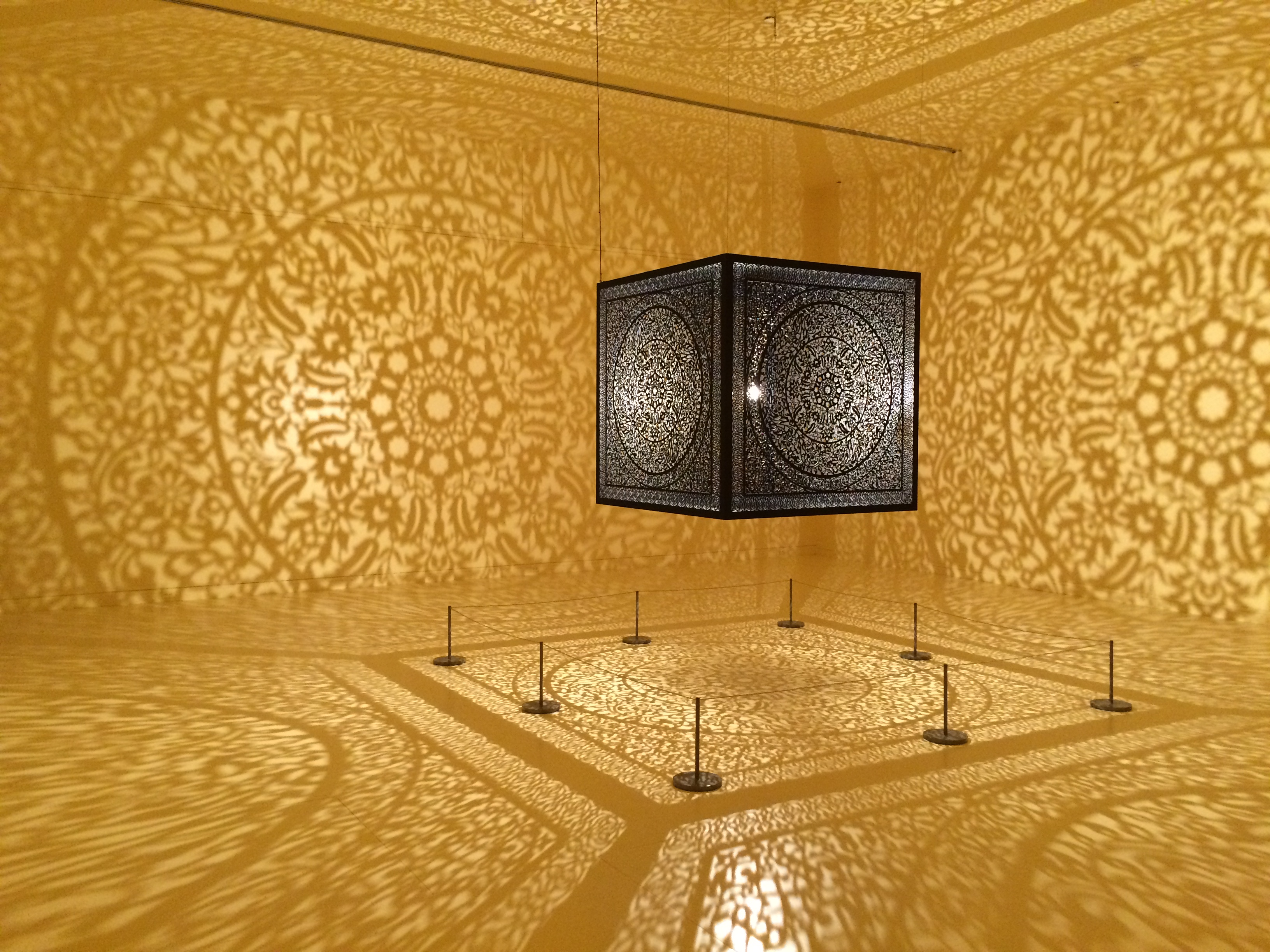 All the Flowers Are for Me, at the Peabody Essex Museum:: ANILA QUAYYUM AGHA
This morning I took a walk to the Peabody Essex Museum. I am fortunate that as a resident of the city of Salem, MA, I can visit this remarkable museum at my leisure! This town is a destination-location for all things Halloween-related, but even outside October this museum is worth the trip. When Elizabeth found out that my boyfriend and I were moving here, she exclaimed what a treat it was to have this immaculate source of inspiration right on our doorstep…
Figureheads at the Peabody Essex Museum, photo credit:: MEG FUSSELL
To my delight, the first room I walked in to was dedicated to the show Raven's Many Gifts: Native Art of the Northwest Coast. Beautifully curated, this exhibit highlighted both traditional and contemporary Native American artists from the Pacific Northwest. There was one piece that truly stood out to me: a digital video by Nicholas Galanin, a two-part piece 'opening a dialogue between past and present' in Native American culture::
'In Part I, A non-Native hip-hop dancer David "Elsewhere" Bernal free-forms to customary Tlinigit chanting and drums. In Part II, the Tlingit dancer Dan Littelfield, wearing full regalia and carrying a raven rattle, moves in traditional ways to the electronic beats composed by Galanin."
This sort of work isn't for everyone, but projected onto a large screen I was mesmerized. I sat cross-legged before the dancers and watched them move to the music. I felt transported as well as humbled by the simplicity and power of the message behind their movements.
Questions that came to mind:
"How can we honor the cultures of those who walked on this land before us in a way that holds true to their tradition and doesn't lose itself in the increasing pace of the modern world?"
"How do we currently share stories of our ancestors?"
"In what ways do I share my culture?"
"What would my dance look like if I traded lives with another person, from another era?"
*
*
*
It took me back to the beach, where I was playing and moving in my body, dancing on the open sand…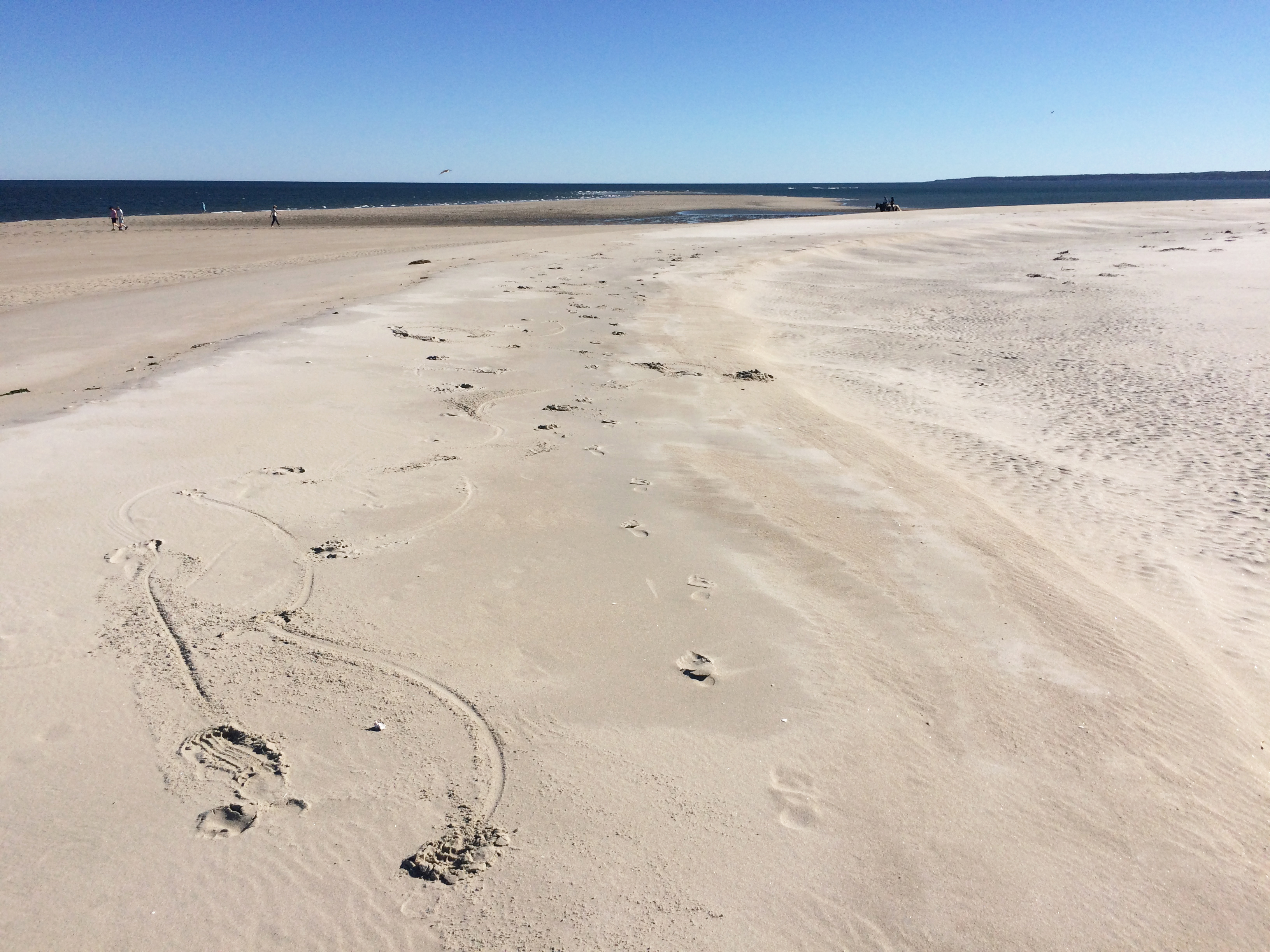 *
*
*
So if you have half a day and you're near to Salem, go for the witches, the gorgeous historic buildings and the apple cider donuts, but certainly don't miss a visit to this museum: this vault of inspiration. As for myself, I'm learning that by making room for play and adventures around my new town, I'm opening up doors to my own creativity and new ideas to walk right through…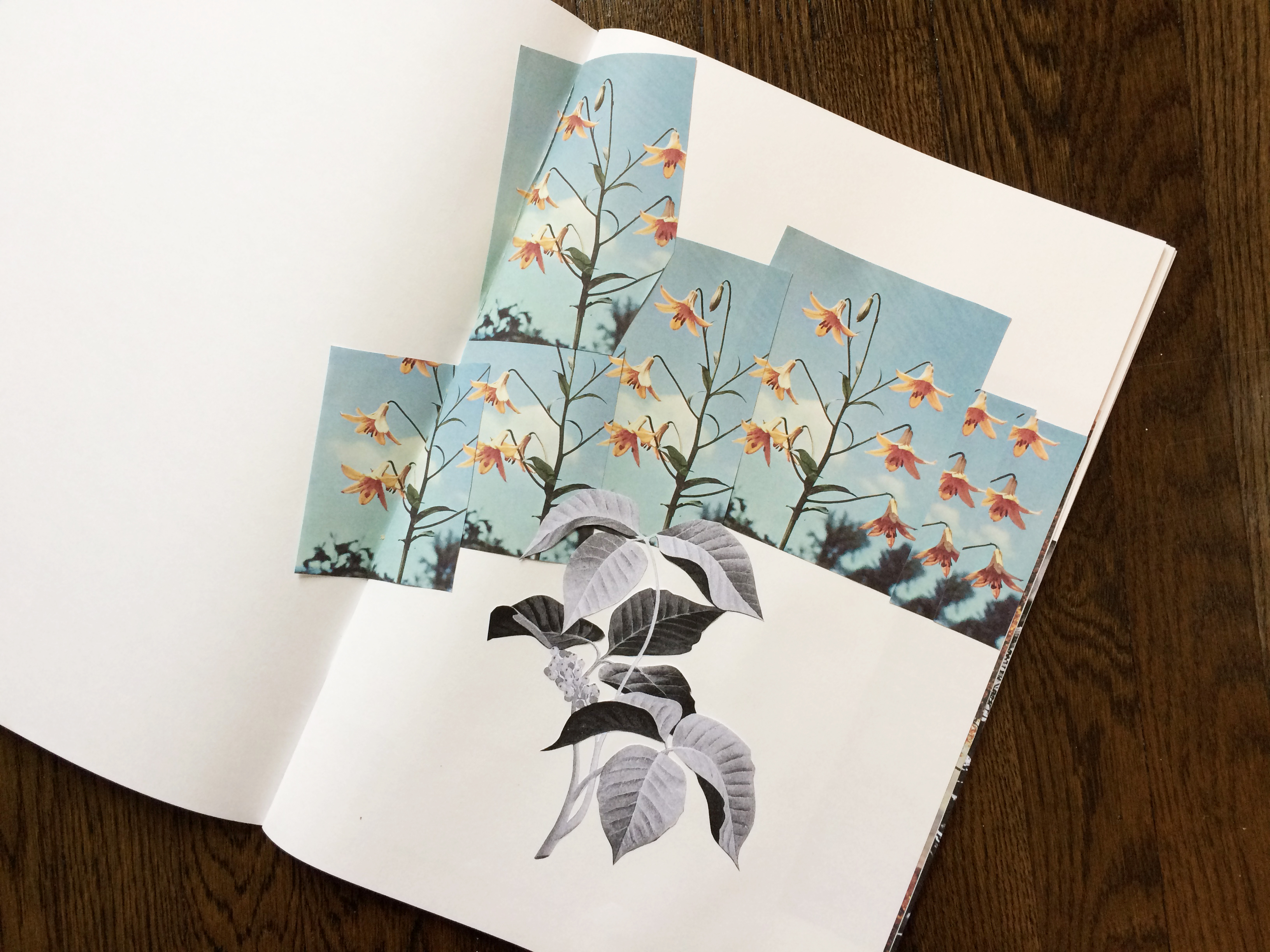 the beginnings of a collage composition:: MEG FUSSELL
Wishing you a spooooky weekend ahead!
Warmth & light,
Meg xx