Strand + Skein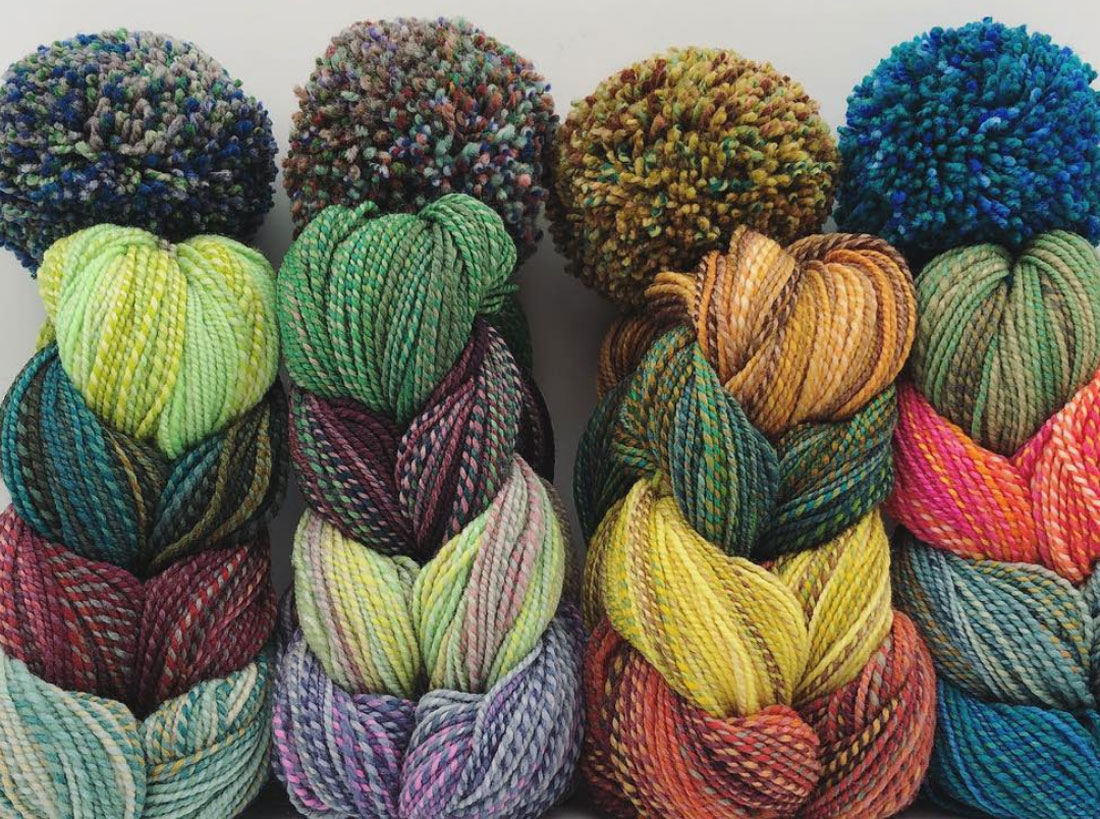 Offered:
Thursday June 6th
CLOSED

Friday June 7th
CLOSED
Experience level: All Levels
This is a dye class like no other.
Spincycle Yarns was founded by Rachel Price and Kate Burge based on their belief that dyeing yarn can be one of the most exciting mediums for self expression.
What is especially wonderful about Spincycle Yarns is that each is unique and yet the style is immediately recognizable as coming from these two yarn alchemists. Once the yarn is dyed, they have it milled into wool whose beautiful, free-flowing watercolor effect opens up a world of possibility to what project you might make with it on your loom or your needles.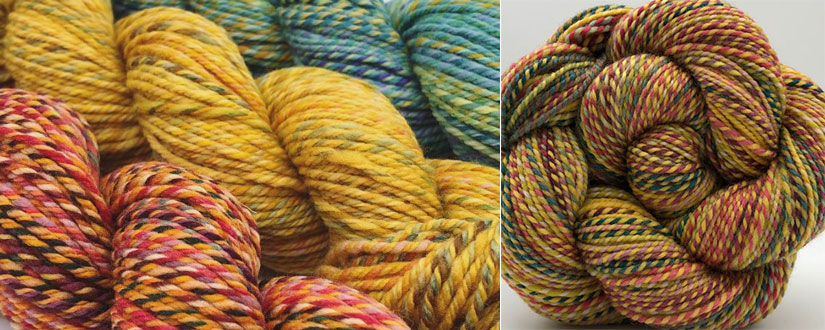 Of course, the distinctive look of a Spincycle yarn starts with in the dye pot which is what you will be doing in this class, but here is where it gets super fun.
Rachel and Kate (aka the spinsters) will ask you to bring symbols and/or images of your fondest memories which is to say, you will be encouraged to tap into your most exciting inspirations and let your yarn develop from that place.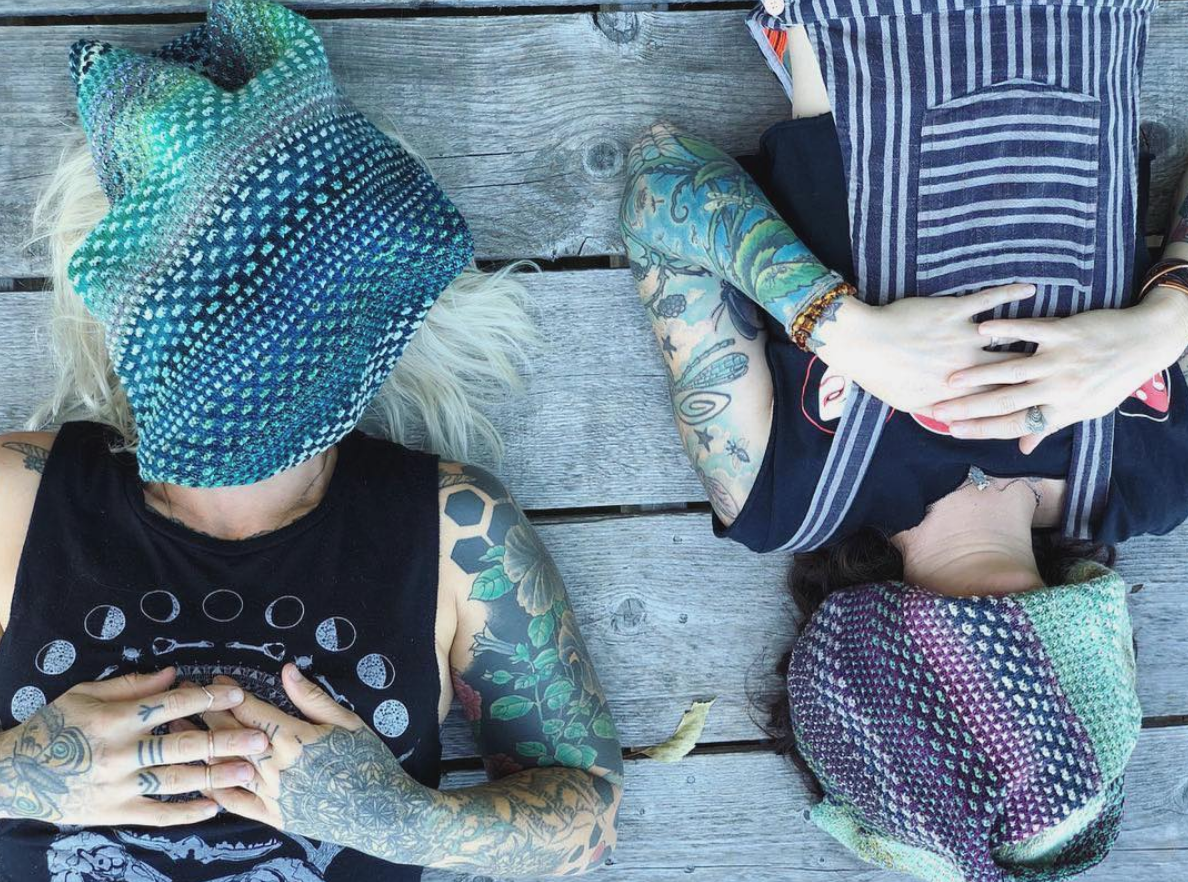 Color connects and inspires us.
Color motivates our creativity.
Color brings memories into sharp focus.
Imagine distilling the sights from a walk through a Moroccan spice market down into a skein of yarn. It waits there, coiled in your project bag, ready to be reincarnated into a garment that makes you almost smell the spices each time you snuggle into it.
The spinsters will
share the insider tips of their self-taught dye process
help you translate your inspirations into color choices that have deeper meaning for you
help you tap into the satisfaction of combining unusual colors
brainstorm with you the myriad ways to utilize your finished yarn
With the spinsters expertly guiding you along, you will transform your experiences into a color vocabulary all your own that will result with your own one-of-a-kind skein of a Spincycle-style yarn. Woot!
During the class, you will be provided with acid dyes and enough fiber to make about 800 yards of Dyed in the Wool (sport weight 2-ply), hang it to dry in the gorgeous Squam Lake sun, and then send it back to the mill with the spinsters, where they will transform each student's dyelot into yarn.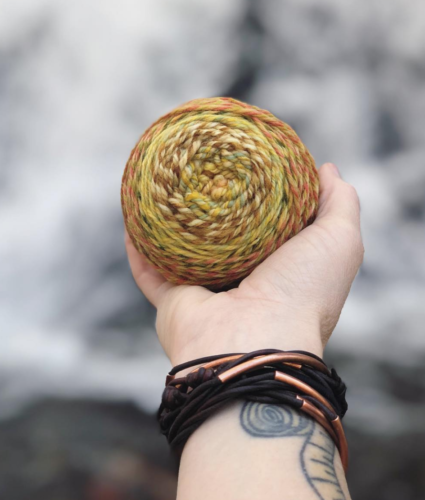 Then, just about the time that you've reentered your life, and begin missing the call of that loon that wished you a good morning each day, your yarn will show up!
Delivered to your door, ready to take you back to Squam with each stitch.
It is the hope of Kate and Rachel that each student comes away from this class feeling confident to dye fiber for their own spinning or fiber arts using dedicated tools in their own kitchens.
Kit fee: 50 USD
Materials:
CLICK HERE for downloadable Materials PDF.