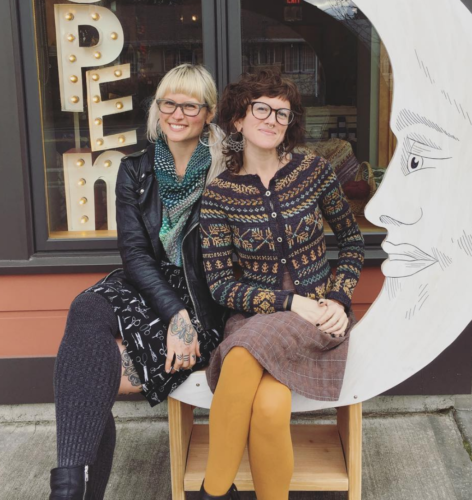 Rachel and Kate are besties, business partners, lifelong natural fiber enthusiasts, brave color explorers, hip-hop connoisseurs, and committed makers for life.

Together they are the creative brains behind Spincycle Yarns.
Rachel and Kate are both self-taught dyers specializing in a "dyed in the wool" technique, which allows variegated colors to elongate and play together in the spinning and plying process as fiber becomes yarn.
If they aren't busy concocting fab new yarns in their Bellingham, Washington fiber mill, you might find them traveling or spending time with their families. On the odd occasion that you find them apart, you might find Rachel learning to weave on her loom or Kate working on pull ups at the gym.