Stitched with Spirit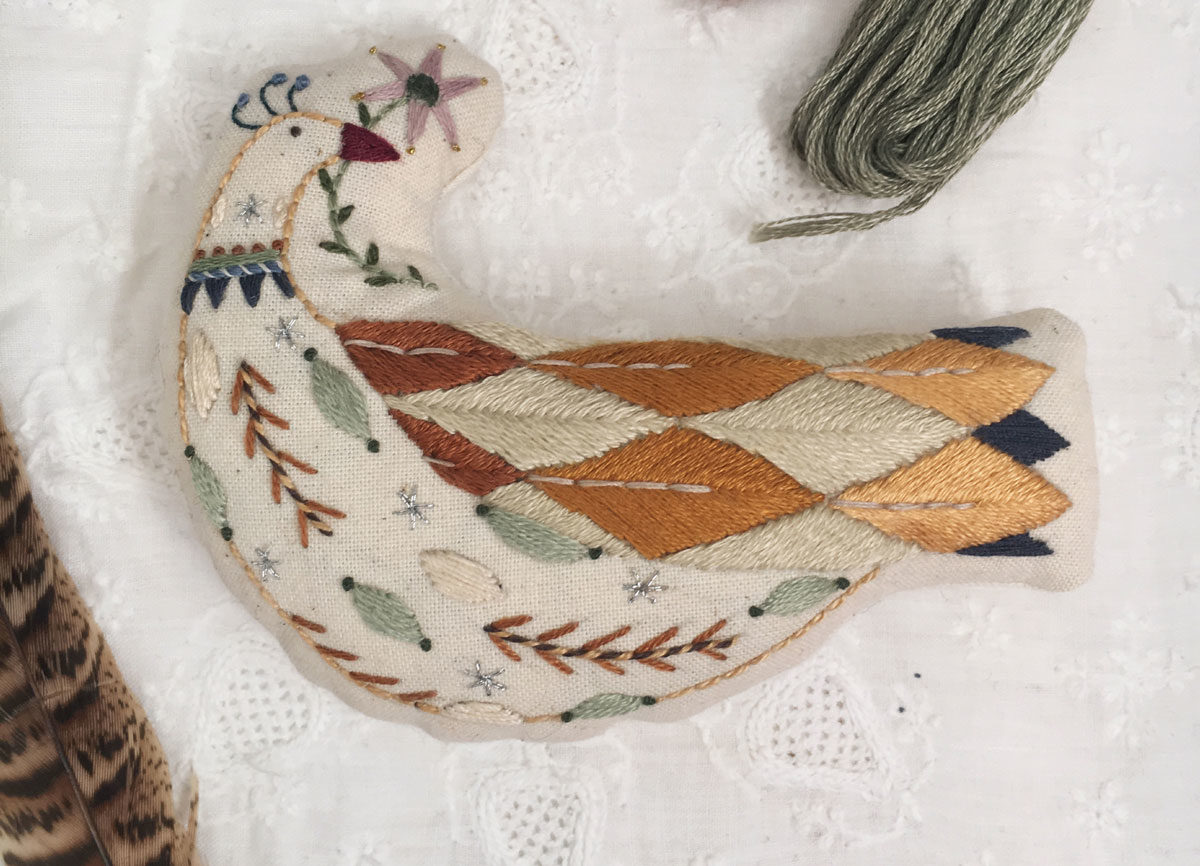 Offered:
Thursday June 6th
CLOSED

Friday June 7th
CLOSED
Experience level: Beginner // Intermediate
The process of hand-stitching invites slow pace and creative meditation with intention. In Megan's class, you will explore the gentle nature of hand embroidery through making a lovely bird figure.
Megan will share with you her personal journey of making that embraces a slower pace, and will invite you to explore and elaborate your very own stitching journey. In this class, you will create stitched bird that is filled, stitch by stitch, with the intention and meaning that you have set from the very first stitch to the very last.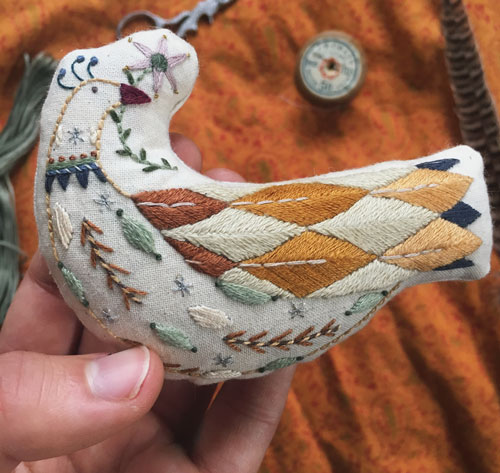 In the process, you will learn a handful of effective embroidery stitches that can then be applied to this particular design.
For the more experienced students, there is the possibility of creating your own patterns within the bird motif.
There are many techniques that will be covered in this class that you will use again and again.
They include:
transferring the design to fabric
learning how to pull inspiration from pictures to inform a pattern
learning: fishbone stitch,

back stitch,
satin stitch,
whipped stitch
and french knots on a sampler

stitching on your bird or chosen pattern
you will learn how to back the embroidery, stuff and turn your stitched beauty into a 3D doll.
As much as there is to cover, the essential focus
is to enjoy the process of stitching and play.
A booklet with all the information plus extra patterns to practice will be supplied in your kit to take home.
Basic sewing skills are beneficial but not necessary.
Kit fee: 15 USD
Materials:
CLICK HERE for downloadable Materials PDF.