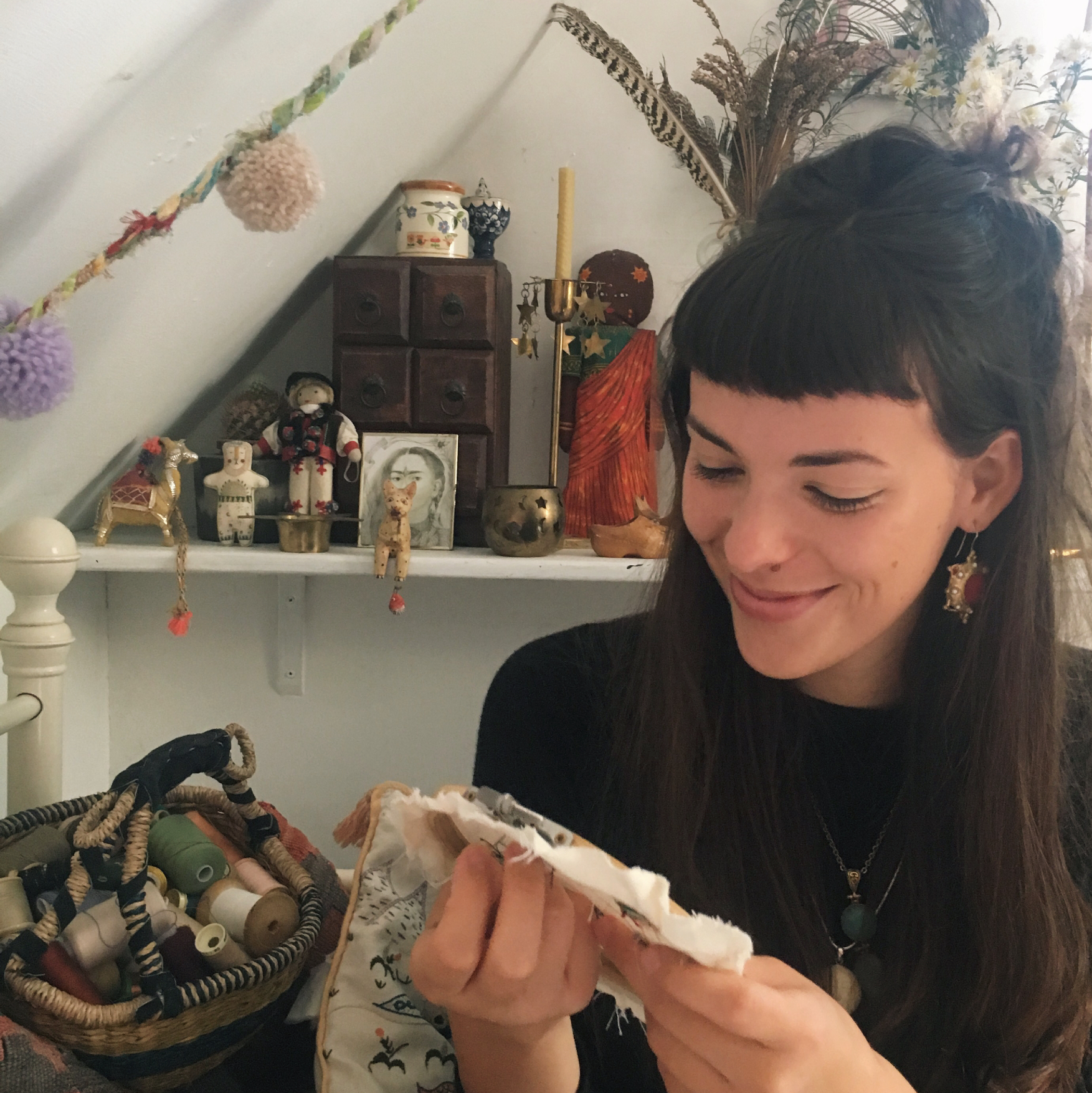 Megan Griffiths is a pattern designer, illustrator and embroiderer who studied her Bachelor's degree at Falmouth University and is now based in the green, glorious Hampshire countryside.
She harbors an ardent passion for the beautiful and unusual, and is inspired by whimsical fairy-tales and folk costumes from around the world, and calm ambles through forests and fields.
Her work is a concoction of tenderness, gentility and intricacy. Her stitches tell stories; as a trained illustrator, as well as using a pen or pencil, she uses needle and thread to create captivating characters and little companions for everyday life.