Stories & Treasures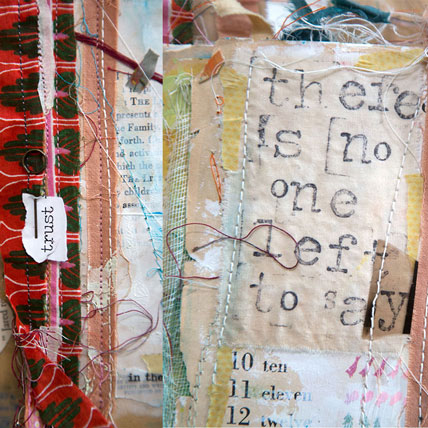 Offered:
Thursday June 8th - CLOSED
Friday June 9th - CLOSED
Saturday June 10th - CLOSED
Experience level: All Levels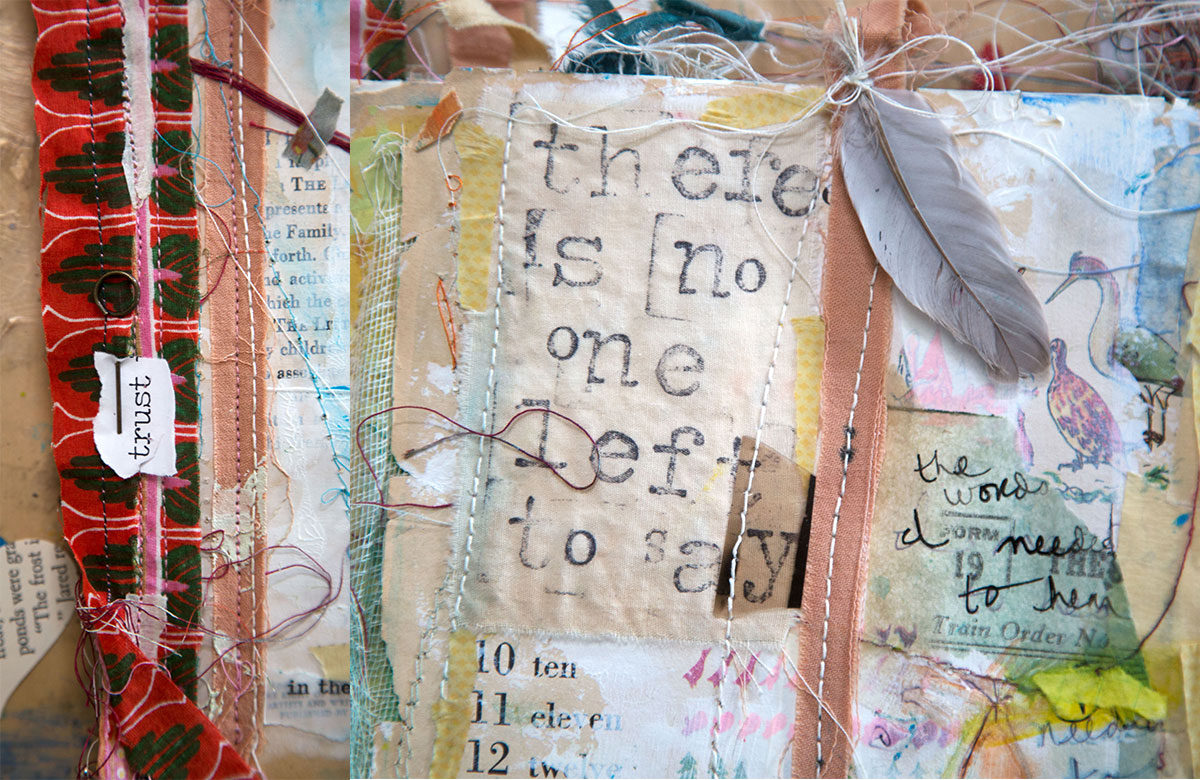 We all have stories to tell. Stories to process as we move forward.
We will use use the pages of an existing book to create a space to honor our past, present and future. We will visually get our images and words out. Everything will be our media. Pastels, pastes, gel medium, thread, pins, thread, fabric, acrylics, watercolors, markers….even our palettes.
Our altered books will be part dream board, part journal and part diary. We will be seeking the threads that will lead us out of our current state into a more expansive way of being in the world. And most importantly, we will explore a way for being with ourselves as we process and honor our own unique path, the one walked and the one ahead of us.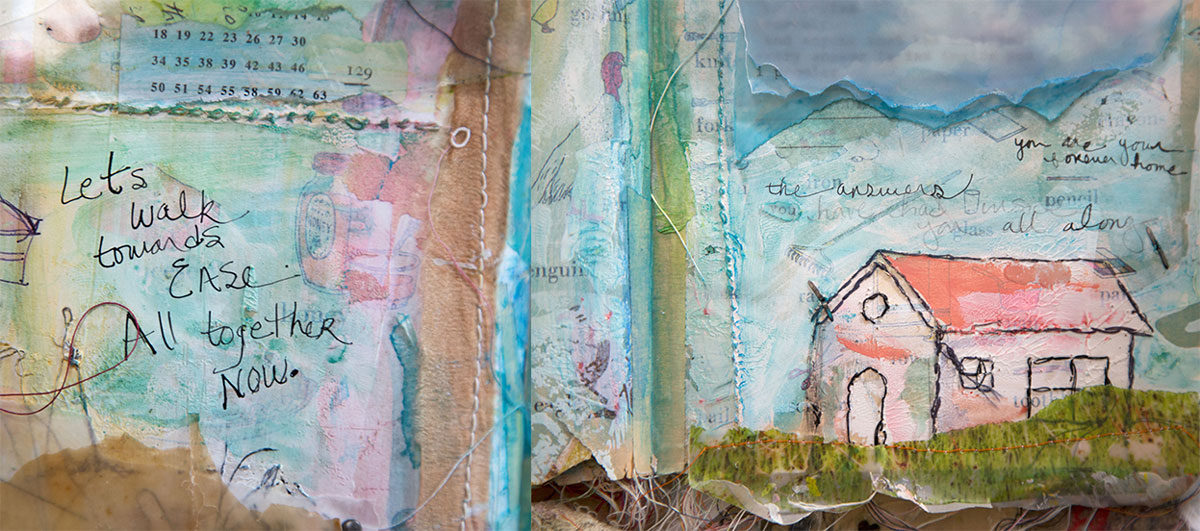 "Your class inspired me so deeply to deal with things long past, process them, let them out and then close the book instead of keeping things bottled way down deep. I'm feeling the pull to get my hands dirty more than ever and feel myself falling down the rabbit hole of needing these books and this process more than I need food right now." – BECKY, Fall Squam attendee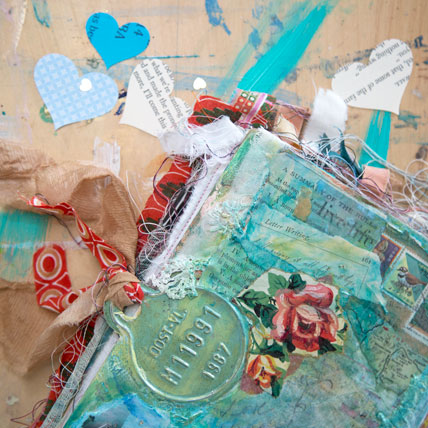 Kit fee: 20 USD
Materials:
CLICK HERE for downloadable materials PDF.