Squam Confidential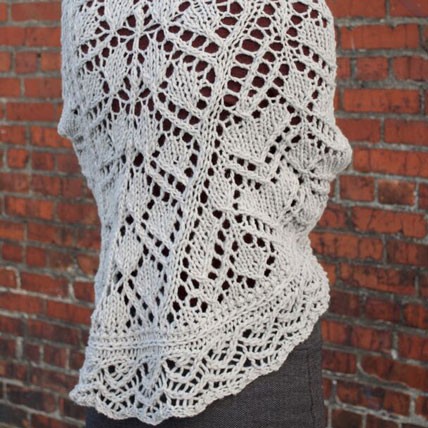 Offered:
Thursday, June 2nd - CLOSED
Friday, June 3rd - CLOSED
Saturday, June 4th - CLOSED
Experience level: Intermediate
Psst, do you believe any of the following?
fabric from chunky yarn is thick, stiff, heavy and without drape?
Chunky projects are too warm to wear.
It feels awkward to knit with those giant needles and yarn.
Chunky yarns come in skeins without much yardage.
If you answered yes to any of the above I have a secret to share with you: NOT TRUE.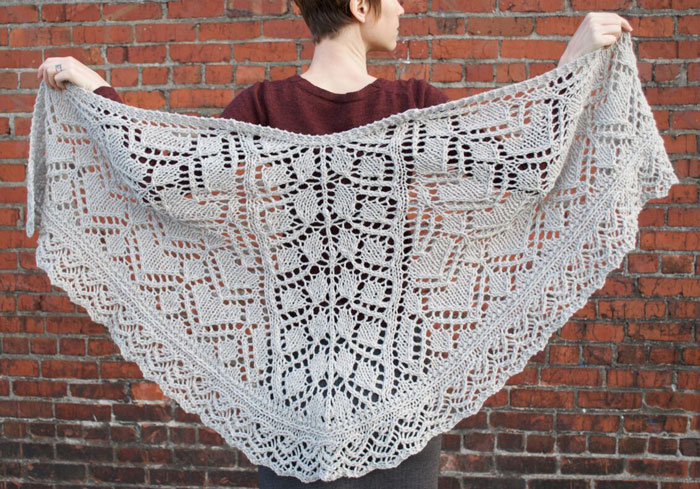 You might be surprised to learn that working with chunky yarn can be one of the most delightful, satisfying ways to create and in this class, we will be focused on how to use big yarn.
First off, I will demonstrate the benefits of chunky, and then address presumed problems and pitfalls.
I will give examples using swatches, samples, and images. Plus, I'll bring chunky projects and swatches so everyone can have a hands-on experience. In the second half of class we will focus on using the Squam Confidential shawl pattern (an exclusive pattern pictured here) which will teach you how to make a bulky lace shawl that is soft, drapey and all around gorgeous.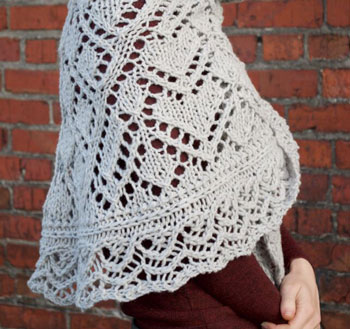 In working through this pattern together you will learn:
how to read the pattern
garter tab cast-on
picking up stitches
using markers to help keep your place
reading lace charts and comparing them to written instructions
shaping in lace
lace repeats
cable cast-on
attached lace edging
At the end of this workshop you are gonna be wrapped in the certain knowledge that bigger can most definitely be better!
This class is for intermediate knitters.
Kit fee: 8 USD
Materials:
US #11/8 mm 32 in or 40 in circular needle
At least 100 yd/90 m bulky weight yarn with a recommended gauge of 12-14 sts = 4 in/10 cm
To make the whole shawl, you'll need 600 yd/550 m
The recommended yarn is Brooklyn Tweed Quarry.
The sample used 3 skeins of Moonstone.
Kit fee includes: A full-color tutorial handbook that includes the shawl pattern.