Boro Sampler Book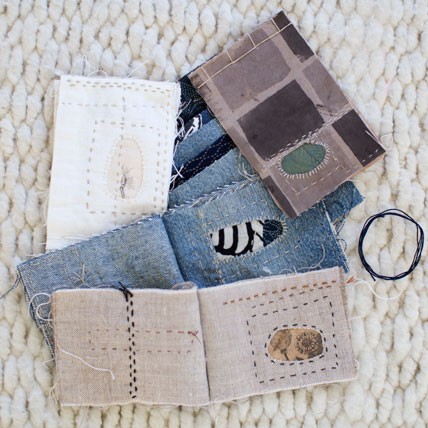 Offered:
Thursday, June 2nd - CLOSED
Friday, June 3rd - CLOSED
Saturday, June 4th - CLOSED
Experience level: All Levels
Boro is a word used to describe Japanese textiles that have been pieced, patched, repaired and passed down from generation to generation. Boro textiles are utilitarian objects that are rich and sumptuous and that, although old in age, possess a contemporary aesthetic. In this workshop we will make mini cloth sampler books that contain this Boro aesthetic.
Students will learn stitching, patching and mending techniques that are specific to Boro and create small sampler books incorporating personal ephemera such as cloth swatches, book pages, and paper ephemera.
The finished product will be a Japanese Side Sewn book that can serve as a reference for future mending and home décor projects as well as inspiration for your next art masterpiece.
*Skill Level: This workshop is appropriate for beginners wanting to learn stitching or experienced artists and makers wanting to incorporate a new aesthetic into their work.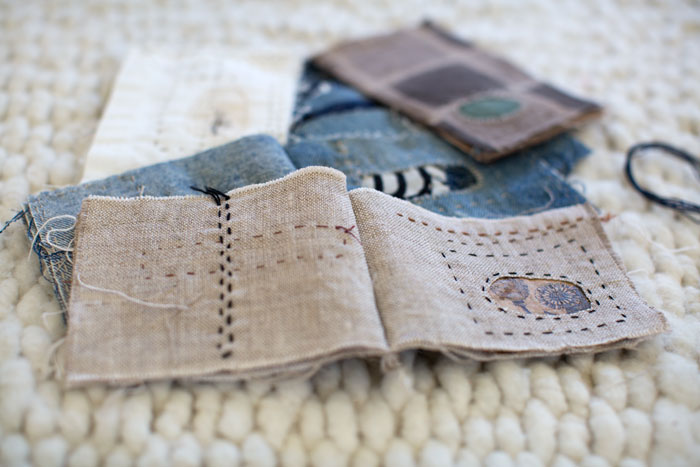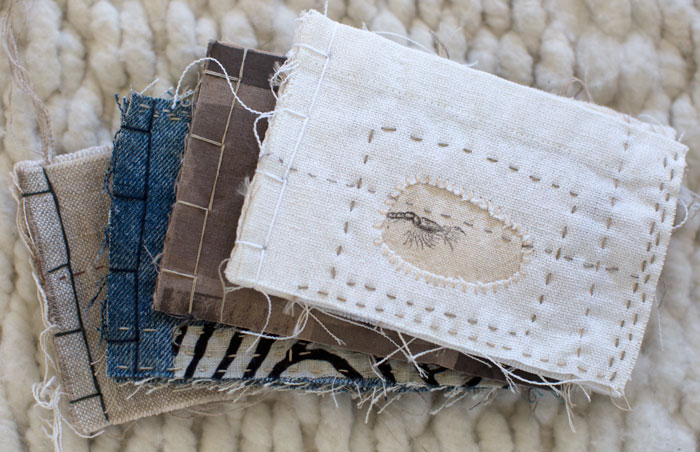 Kit fee: 20 USD
Materials:
Students are encouraged to bring fabric, thread and paper ephemera that will make their book personal and unique to them. We will be working fairly small (hand stitching is a slow process and we want to finish!) so very small scraps will work well for patching and the book page size will be your choice of 4 x 6 or 5 x 7 if you would like to bring cloth for the pages. Kits include everything you will need but students are encouraged to bring their own materials if they would like. Bring a variety of materials that will allow for different options. Tools: fabric scissors, pins, and pencil. If you have them bring: needles in a variety of sizes, awl, cutting mat. Kit fee includes:
5 pre-cut pages for your book
one spool of Londonderry linen thread
decorative fabric for patches
needle
sashiko thread for binding book