Magical Macrame with Mikey 2017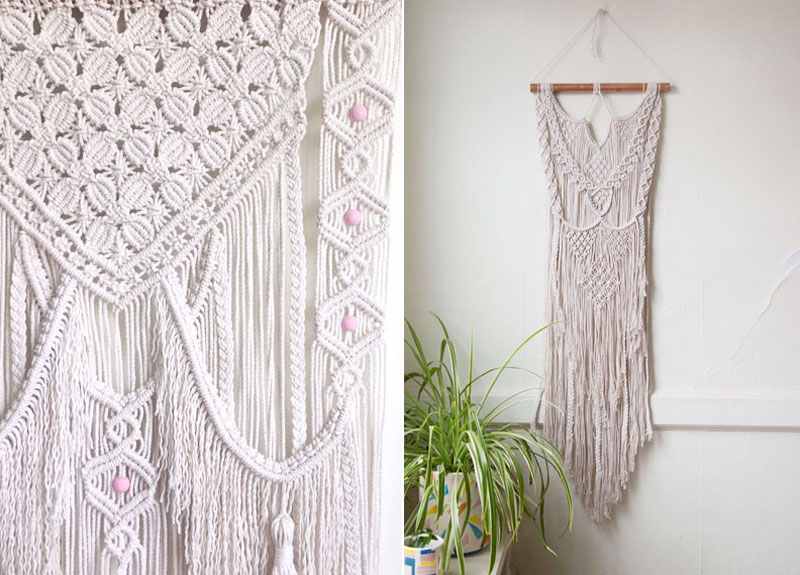 Offered:
Saturday, August 5th
Sunday, August 6th
Experience level: Beginner/Intermediate (Saturday) Intermediate/Advanced (Sunday)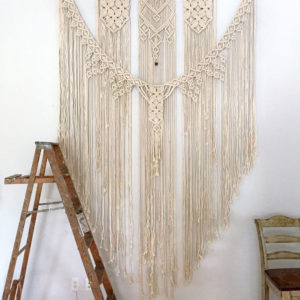 SATURDAY CLASS
BASICS and FOUNDATION
An introduction to the fundamentals and the structure of macrame. This class is ideally suited to someone who has never taken macrame or, for someone who has dabbled but wants to get deeply grounded in the elements of creating form.
 ::     ::     ::    ::    ::
SUNDAY CLASS
ADVANCED PLAY & EXPLORATION
Mikey has made a name for himself pushing the boundaries of traditional macrame. In this class, he will encourage you to follow your intuition and creative hunches to create a piece that is uniquely yours.
He will show ways of incorporating beads, feathers, yarns, ribbons, colors and varying thicknesses of string or rope. And, he will help you to come up with new approaches that bring your personal style to this ancient technique.
PHOTO CREDITS: Forrest Elliott, Michael Gabrielle
Kit fee: $15 (or $25 if you sign up for both days)
Materials:
ALL MATERIALS WILL BE PROVIDED.