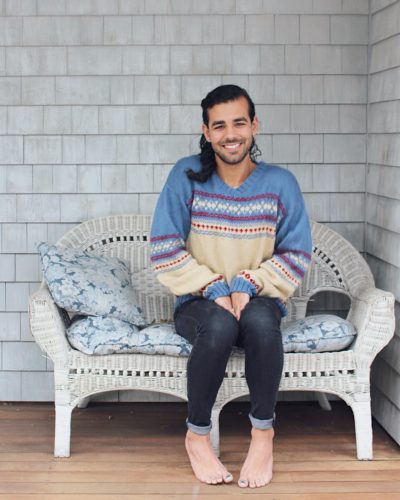 For me, making art is and always has been a way of taking care of myself. Born and raised on the beautiful beaches of Southern Rhode Island, I came up north to study visual arts and psychology at Brown University. After graduating, I decided to put down roots and make my home here in Providence because I love the creative community and easy lifestyle this small, vibrant city affords me.
Over the years, my art has focused on drawing, illustration, woodworking, painting, and fiber arts such as knitting, sewing, and crochet.
Since stumbling into the world of macrame, I have found myself centering almost all of my creative energies into this beautiful practice. Making macrame is a meditative process for me, an exercise in patience and passion. In both the process and the product, macrame is intricate and complex while at the same time peaceful and calming. With a little practice and the right guidance, I believe everyone can find some beauty and serenity in making macrame.
Outside of making my own art, I work as a Program Director for PeaceLove, an expressive arts studio here in Rhode Island focused on mental health, mental wellness, and helping people use art as a way to feel better. I work directly with groups and individuals, and I also train front-line professionals to deliver our life-changing expressive arts programming to their communities.
Through this work, I've learned the importance of authentic self-expression and giving space and respect to our emotions, and in my own life I have found those outlets in macrame. By making macrame, I've found a way to express myself, to take care of myself, and to try to make the world a little more lovely – and I am absolutely over-the-moon-excited to share this journey with you!