Living your Myth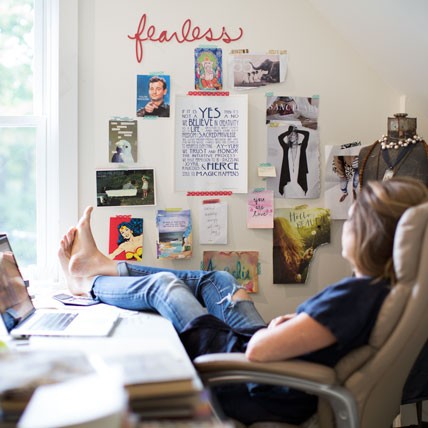 Offered:
Monday, Aug 29, 2016
Tuesday, Aug 30, 2016
Wednesday, Sept 1, 2016
Experience level: All levels
The transformation is on!
Living well is an art. It has nothing to
do with the world around you. The
key is connecting you with what
is within you. And like any art, it
takes practice- but oh, who knew
it could be this sweet?
It is all well and good to "know" we want to live with more ease, more light, more grace — but HOW do we do this? In this brand-new offering we will be exploring the elements that result in you LIVING YOUR MYTH with greater joy, compassion and understanding. It is steeped in my love of reading, writing, mythology and poetry but the core of what I share comes right from my heart — from my specific life experience.
In this class, we will connect to our hridaya, our spiritual heart. Our heart within our heart. And begin enjoying our life as we live with genuine delight in ourselves. Though we gather as a group, this is an inward journey. We will be journaling, sharing stories, doing short meditations and most definitely writing our own myth.
There was a time I was not able to enjoy life. I had lost my way. I don't know when or how I lost my power — my inner strength, my self-knowing.
But I do know how I got it back and that's what I have to share.
There is a path for each of us and whether you feel you have gotten just a bit off track or if you are feeling truly lost — like you are bushwacking through the wilderness — there are some specific practices that will help you get back on the good red road.
It really is almost like closing your eyes and clicking your heels three times.
You had the power all along.
Kit fee: $0
Materials: