Stories + Layers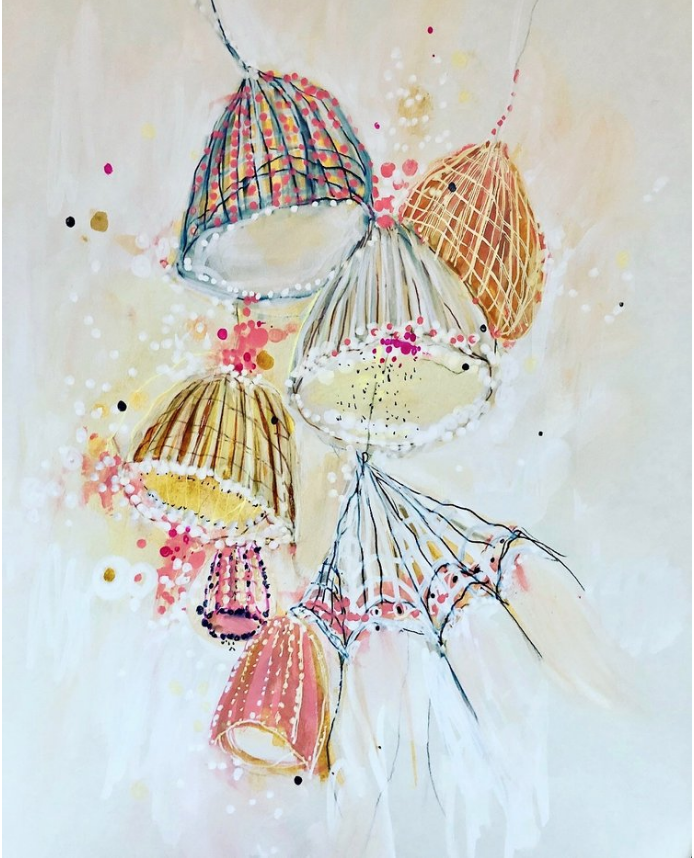 Offered:
Thursday, September 14th
CLOSED

Friday, September 15th
CLOSED

Experience level: all levels
In this class, Jenny will lead us through her process of creating art through stories and layers. Using cabinet cards as our base, we will be incorporating paint and ephemera to create a visual story through layers of color and elemental shapes.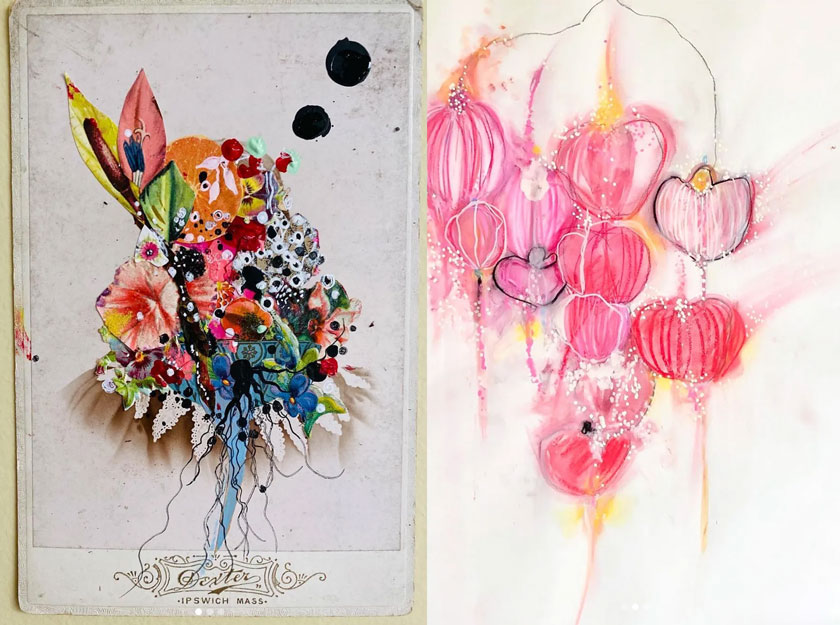 A super fun start to the morning will have each of us creating a wall of inspiration that will run the length of the classroom. This is exactly how Jenny begins her process and it is a wonderful starting exercise to get the imagination rolling. Students are welcome to bring any old photos and ephemera from their own collection to incorporate into the work done in this class.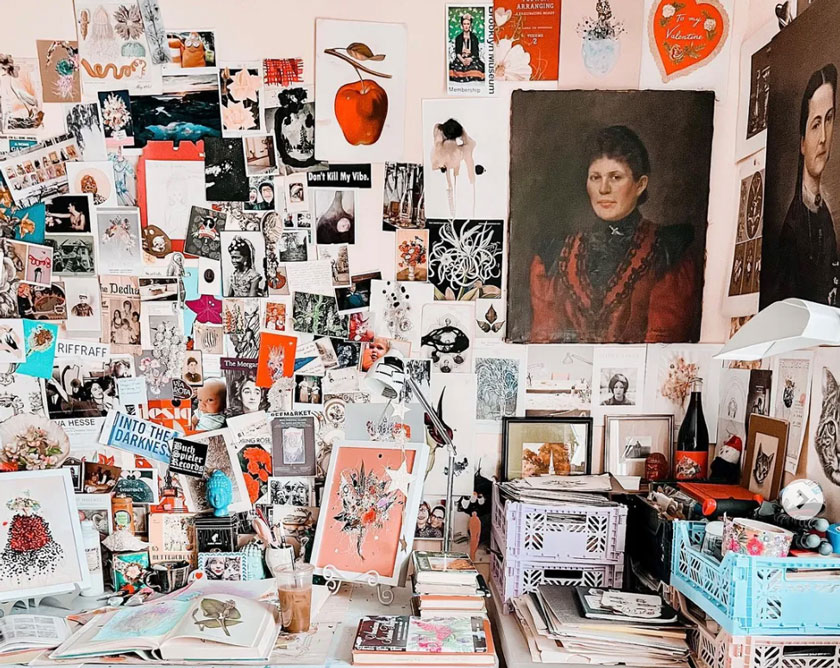 There will be warm-up exercises followed by a series of guided exercises in how to find our voice through found materials. Students will be encouraged to explore a range of mark making tools and play with contrasting color and form.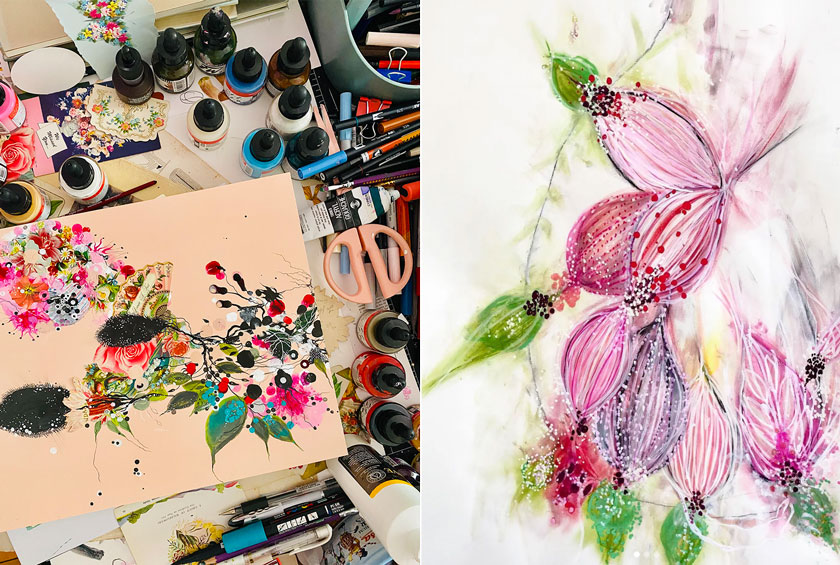 Our finished work will be a unique, narrative rich with memories and histories; a layered evolution into a story that is clear and meaningful to us.

Kit fee: 25
Materials:
Your kit fee will provide all substrates, paint, brushes, ephemera, cabinet cards and archival glue.
please bring:  scissors
optional – any favorite paints, markers, brushes, stamps – apron or work shirt to keep your clothes free from stain – any favorite paper ephemera that has special meaning for you