Stitch in Place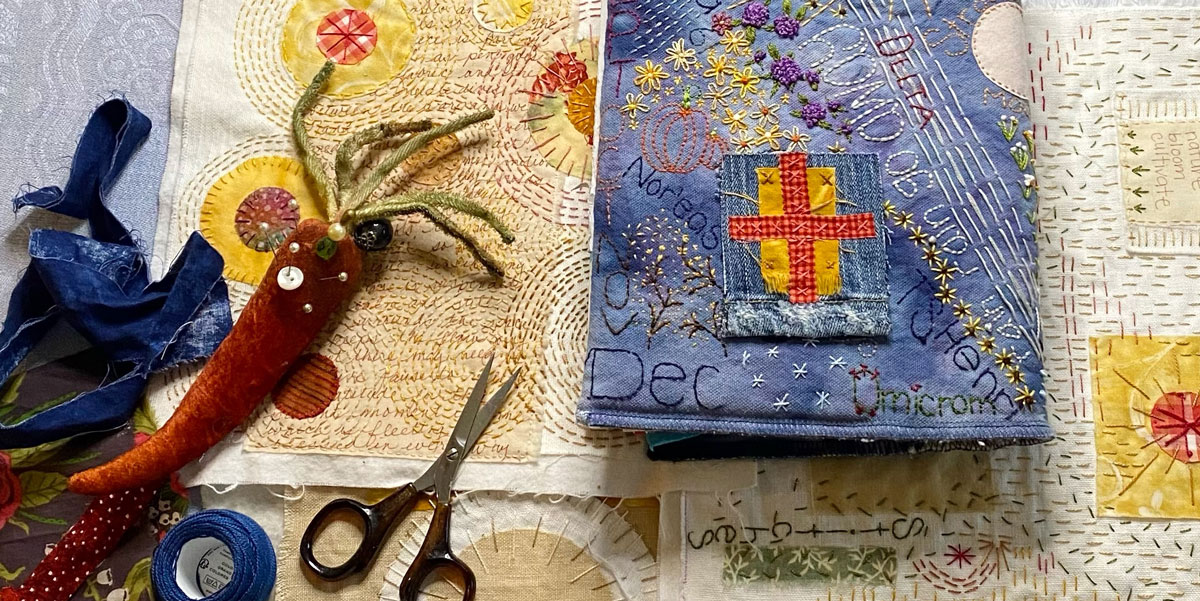 Offered:
Thursday, September 14th
CLOSED

Friday, September15th
CLOSED

Experience level: All Levels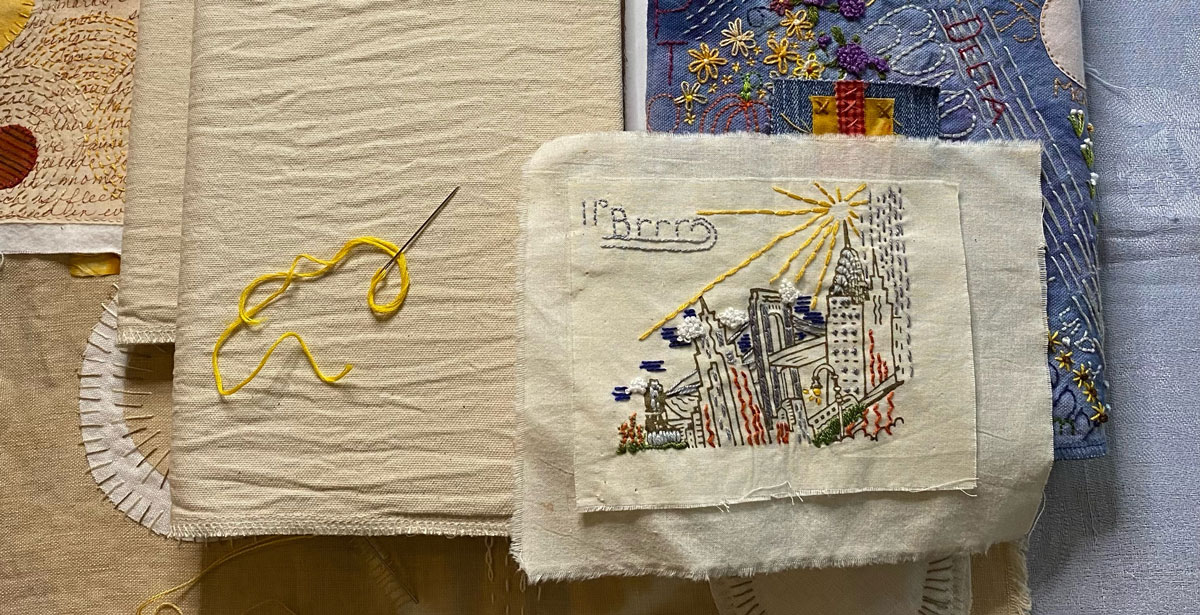 In this class, I will be sharing a hand stitching practice
I have developed that can commemorate a special trip or event.
Together we will explore the many ways you can create
a stitched memory with a blank journal as our canvas.
There has been much written about the benefits of a slow stitching practice, how it promotes a mindful and meditative flow to our making, for example. It is this lovely, tactile pleasure of creating a personal heirloom that brings me back to this project again and again.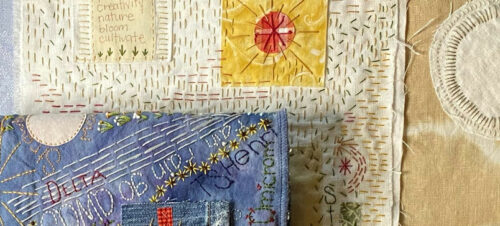 Of course, it doesn't hurt that the journal, with its handmade, flannel lined cover, combines some of my most favorite things into one object: travel, journaling and handwork.
I'll demonstrate and then guide you in how I combine and enhance basic stitches with collaged fabric bits to tell a story, document an adventure or another memory you would like to capture using needle and thread.
These sweet books wrap up all that using
ribbon, trim or buttons. Your choice.
I will provide lots of supplies to choose from to personalize your cover, but you are welcome to bring any bits and pieces to add such as fabric scraps, ribbons, buttons, patches, etc.
No doubt there are many different ways to record our journeys, but I am delighted to share this approach with you. I always find that no two journals are ever the same and that it is an adventure to discover how unique and special each one will turn out!
Kit fee: 25 USD
Materials:
ALL materials needed will be supplied in your KIT.
Each student is responsible to bring with them:
Scissors for cutting threads and fabric
Assorted hand sewing embroidery needles, straight pins, small safety pins
Reading glasses (if you use them for close work)
Apron or smock, optional