Prosperity Pendant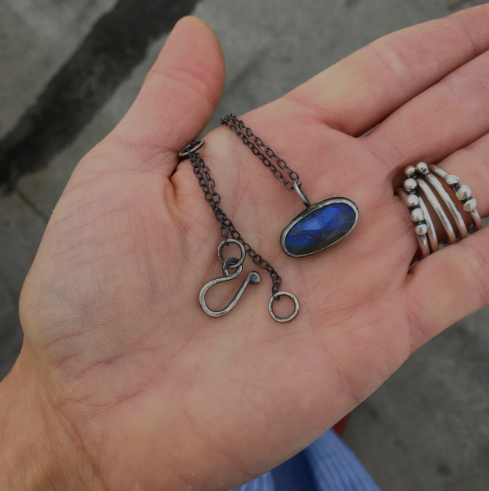 Offered:
Thursday, September 14th
CLOSED

Friday, September 15th
CLOSED

Experience level: All Levels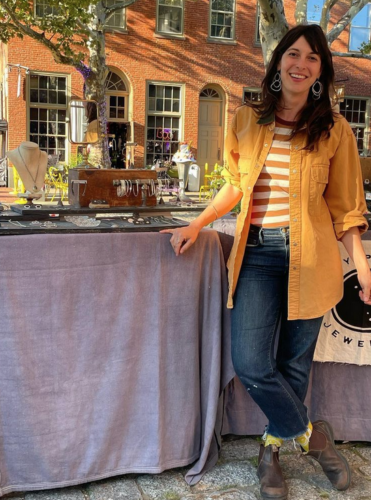 It isn't often we get the opportunity to create a signature piece with our own hands from start to finish so that we get to imbue it with all of our best dreams, wishes and intentions. But in this class, you get to do all that and more!
In Italian, "procopio" means prosperity. So who better to guide us on a gorgeous journey of making stone pendants than silversmith and jewelry maker extraordinaire than Ashley Procopio!
Ashley will lead you through the steps of creating a beautiful pendant that will become one of your most treasured, go-to pieces of jewelry.
With her guidance, you will create a base for your piece, then form a bezel cup and add a bail so that you can hang your pendant from whatever cord or chain you desire.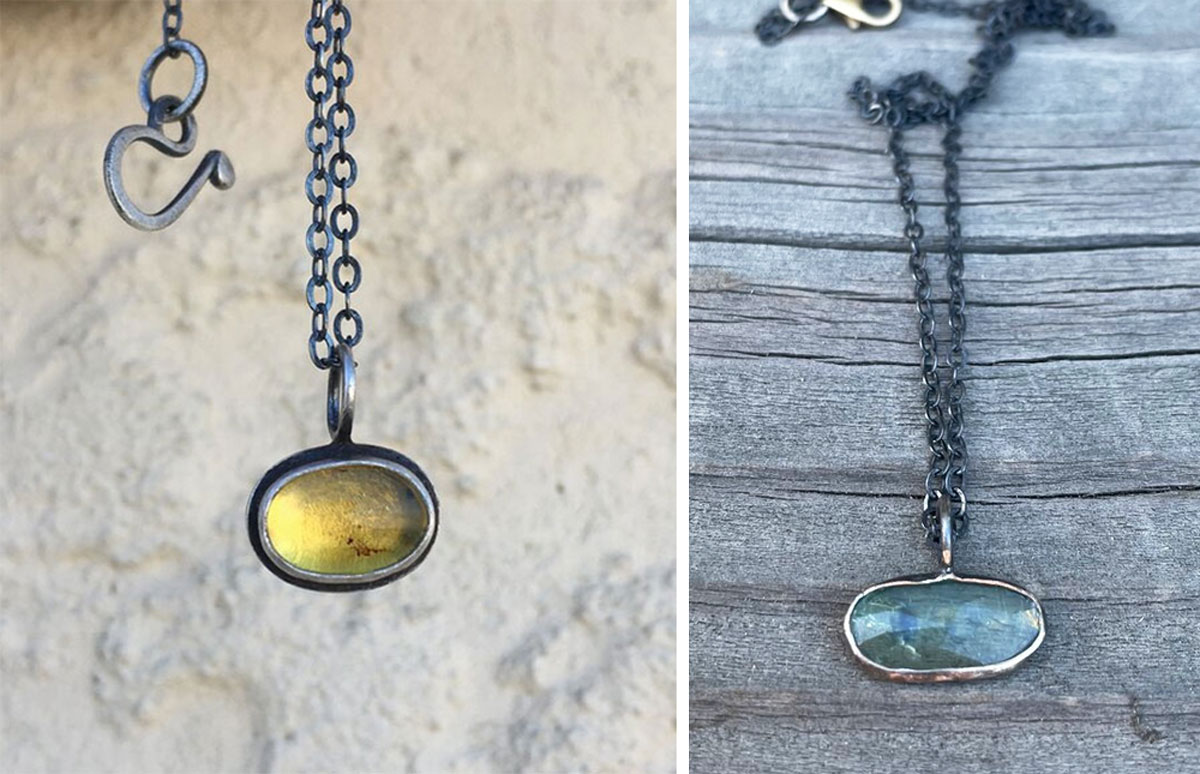 Each student will choose one stone from the following two options*:
Labradorite
Labradorite is considered a tremendously spiritual stone, especially helpful for people who tend to overwork.

It helps an individual regain energy while aiding the body and spirit in healing itself. 

In the metaphysical world, labradorite is considered one of the most powerful protectors. The gemstone creates a shield for auras and protects against negativity of the world. 

Labradorite is said to temper the negativity within ourselves as well.
Turquoise
Turquoise is a soft and gentle truth seeker.
It invites you to plunge beneath the surface and to figure out what is working for you and what isn't. There's no need to feel overwhelmed as it doesn't do this in a pushy way but rather eases you in by giving you courage, strength, and a calmness of mind.
It is a stone of communication, both with others and with our own selves.
Often associated with the throat chakra, it is a stone to empower us to use our voice and speak our truth.
*if you already have a stone, or want to work with a different stone, Ashley is open to exploring that possibility. Simply let us know at the time of registration.
Kit fee: 35 USD
Materials:
All materials will be supplied in your KIT including a choice of leather or wax cording.