Zero Waste Shirt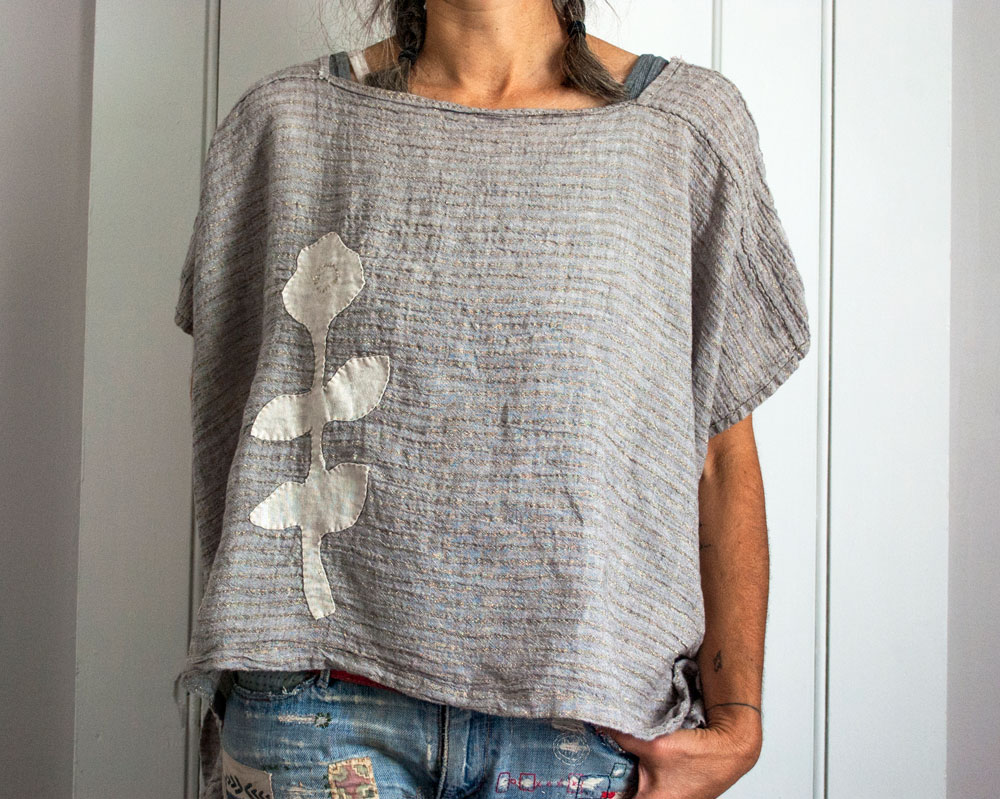 Offered:
Thursday, September 16th
CLOSED

Friday, September 17th
CLOSED

Experience level: Advanced Beginner
This might be the best thing since sliced bread, I'm just sayin' . . . .
Karen Stevens is known for her minimalist style and commitment to the environment and this gorgeous pattern that she has created combines both of those elements. If you were wanting something in your wardrobe that is simple, comfortable, handmade, one of a kind, then this. is. it.
One yard of 60" woven fabric is all that is needed for its complete construction. So go ahead and splurge on a yard of Italian linen, use up that one last yard of your favorite stashed fabric, or buy an inexpensive yard of simple white linen. The entire shirt is designed to be hand-stitched. However, there are just six seams, so you can also elect to zip zip zip it up with a quick spin of the sewing machine and use the meditative practice of hand stitching to finish the seams and add personal details.
The design has been tested on a wide range of body types and has proven to be flattering and to drape beautifully no matter your height or chest. And, naturally, if you needed or wanted to make modifications for your particular frame, Karen is right there to help you make any adjustments you might like.
And, to repeat– this is going to be a one-of-a-kind piece in your closet that will be worn again and again and draw many compliments. It is simple, empowering, and 100% YOU.
Techniques you will learn in this offering include: * running stitch * back stitch * whip stitch (felled stitch) * ideas for embellishing and making the design your own.
Materials needed:
1 yard of AT LEAST 59" woven fabric. Linen or linen blend works best as it has a great drape*.
The pattern and all other materials will be provided. If you have a machine and it is easy to bring please do!
*Some linen sources Karen likes are: 
graylinelinen.com
bandjfabrics.com
fabrics-store.com
Basic sewing machine skills helpful but not essential.
Kit fee: 15 USD
Materials:
CLICK HERE for downloadable Materials PDF