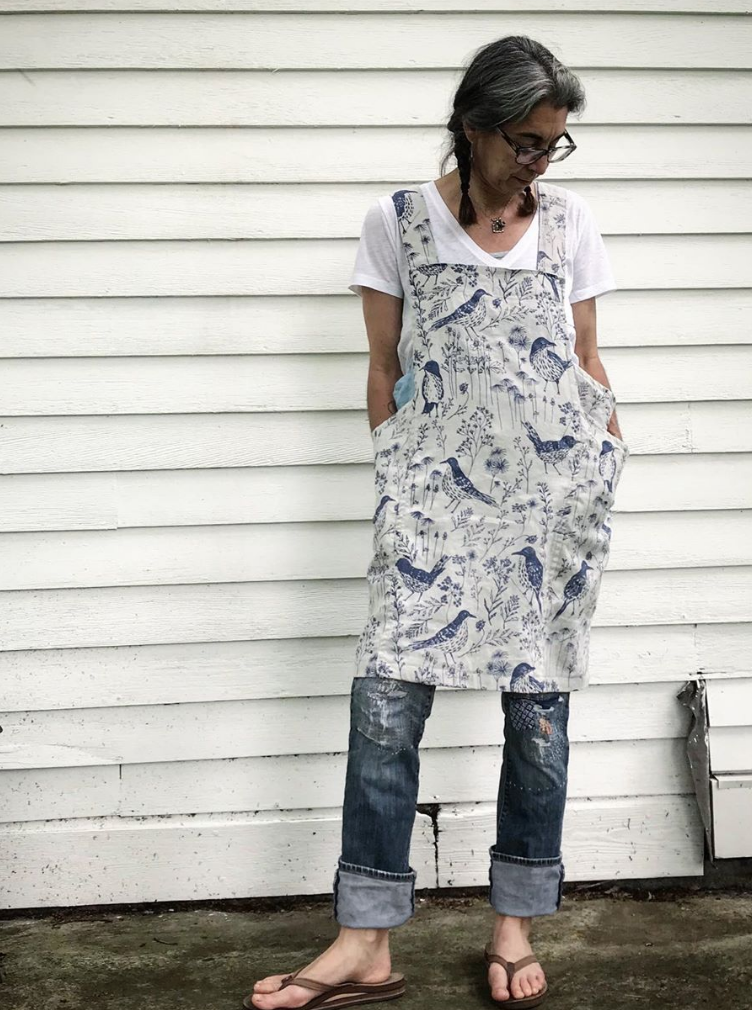 For the last 25 years, Karen Stevens has been a freelance CAD software designer and teacher, training textile and fashion designers to create knits, prints and wovens for the garment industry.
These days you are more likely to find her in her creatively cluttered studio than on her computer, adding one more vintage patch to a favorite pair of jeans or double gauze shirt.
Her love of visible mending, natural fibers, hand dyed fabrics and slow stitching has recently turned into a small side business, creating one of a kind stitched curiosities for her friends and Etsy shop. Karen lives in rural Northwest CT with her family, menagerie of pets wearing party hats, and an indigo dipped laundry line.
"You repair the thing until you make it completely." – Louise Bourgeois