Textured Effects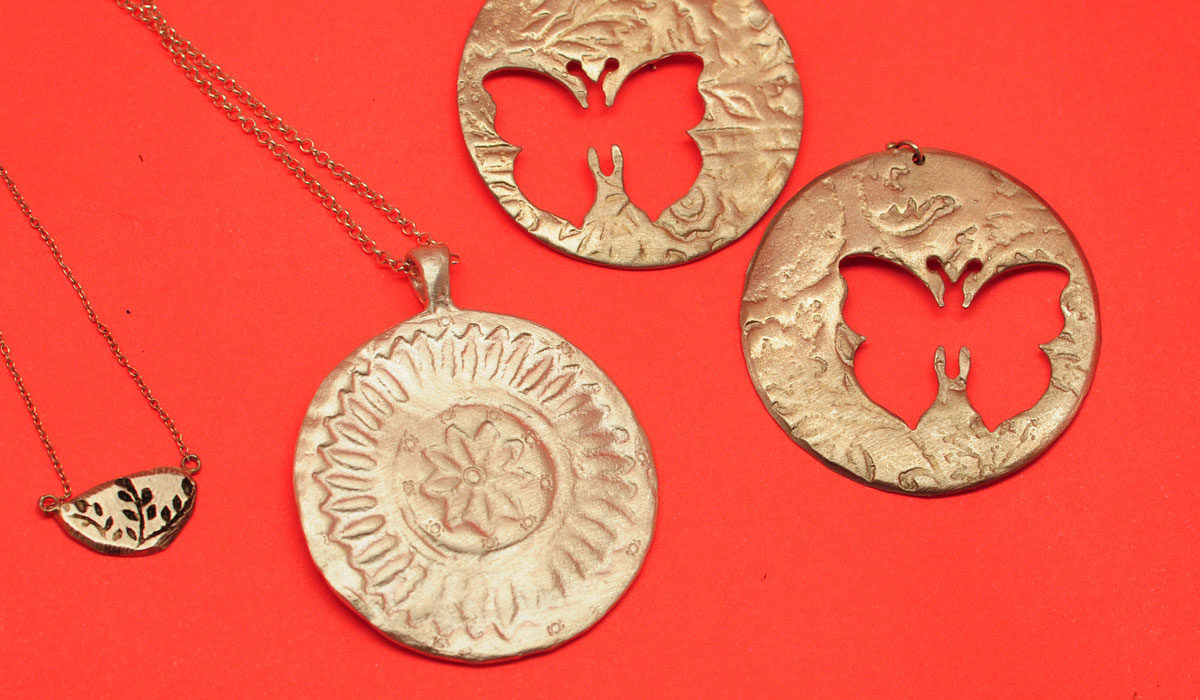 Offered:
Thursday, September 17th
Friday, September 18th
Experience level: All Levels
When it comes to making jewelry, there is a true delight in putting your own marks into the piece that reflect your personal iconography. Yes, your imprints give the metal its sweet impression.
One way to do this is through the magic of wax.  And, as there are quite a few kinds of wax, we are lucky to have Page share her years (and years) of knowledge and experience that will ensure you get right to the good stuff.
In this class, we will be focused on making a sterling silver talisman to transform into a decorative key ring, a pair of earrings, a pendant or a ring — whatever form you would like your piece of jewelry to be.
Cut
Carve
Have Fun!
You are going to be making a gorgeous, one of a kind piece whose distinctive marks were achieved through the use of files, woodblocks, pine cones, saws or whatever your imagination prompted you to imprint onto the wax.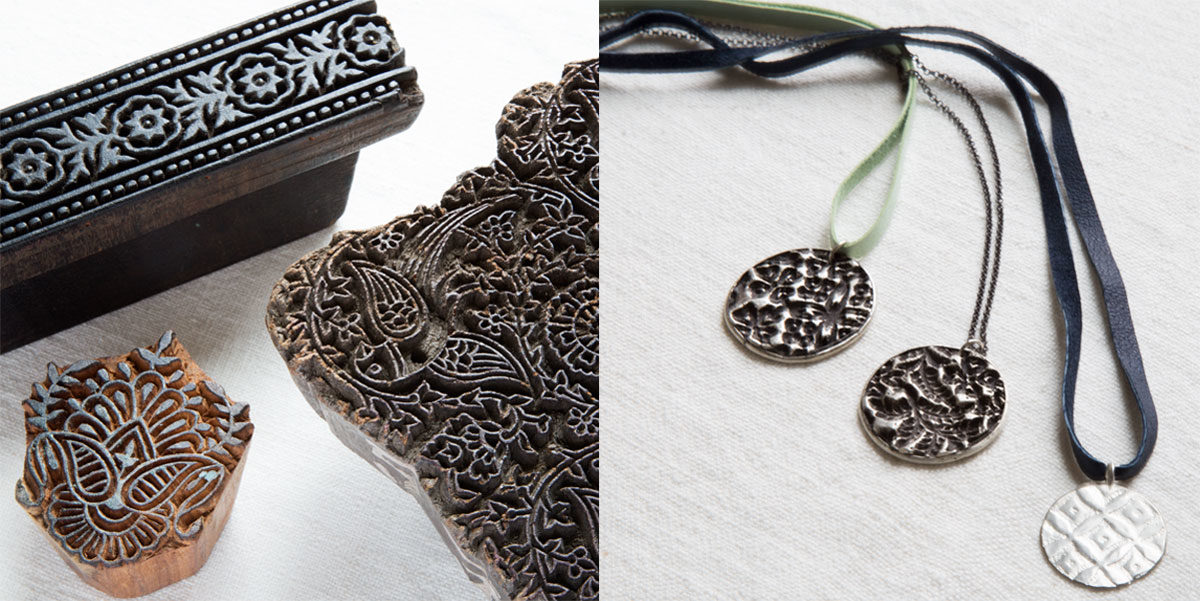 Page will be bringing lots of different wax types so you can see the different effects each one makes. She will also have on hand a number of files and saws, some indian woodblocks and other fun items so we can experiment with various textures, impressions and patterns in the wax.
You are encouraged to bring your own found objects to use for pattern-making, such as old buttons, or other textured surfaces that you could take impressions from.
When class ends, Page will take your wax mold back to her Brooklyn, NY studio where she will cast your piece for you.  It will ship directly to you from NY within 4 – 6 weeks of the end of class.
Kit fee: 45 USD
Materials:
CLICK HERE
for downloadable Materials PDF.