Mini Maker Mystic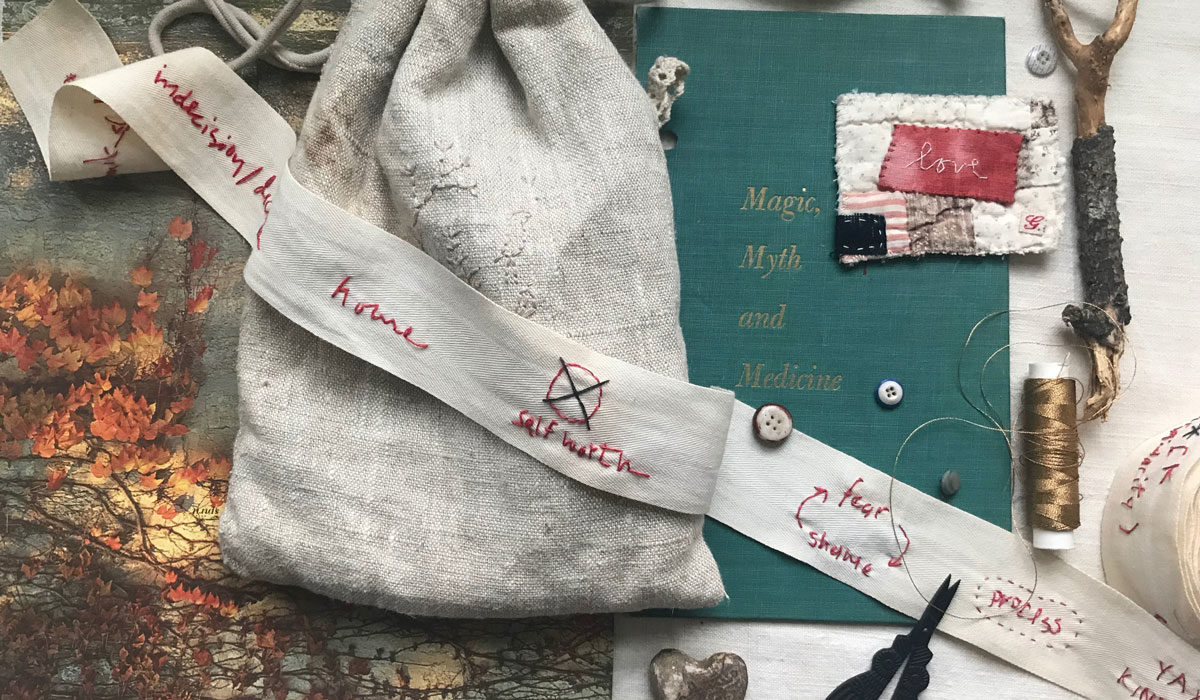 Offered:
Thursday, September 17th
Friday, September 18th
Experience level: All Levels
NOTE: this is a two-day offering. If you register for this workshop, you will be in it both Thursday and Friday.
Have you ever wanted to take your Squam experience a bit deeper? Craved a bit more time in the woods to drop into that quiet, restorative place, sink into yourself and connect directly with that creative internal spark? Though usually held for a full week, the Into the Mystic retreat offers just that, but we know it is not always possible to get away for an entire seven days. Elizabeth and Karen have put together a mini version of the Mystic retreat right in the heart of Fall Squam in the hopes of entering that same transformative space.
In this two-day workshop, we will be reflecting on the timeline of our life. This will be a decidedly unhurried approach to exploring the significance of the big and small events of our story. Our goal will be to be in the present and, through a series of prompts and exercises, to gently review what helped shape us into this moment so that we can reconnect with our most vibrant, most authentic self. Though largely an inner journey, there will be time to connect and share with the group at large as we spend the our days together working on a series of small objects—  symbols, tokens, talismans, using a rich array of materials including textiles, ephemera, paper and paint. You will follow your heart to create the elements that most speak to you.
On the last afternoon we will be assembling these pieces into a final assemblage that we can bring home to hang or display as reminder and inspiration of the importance of coming home to ourself.
Kit fee: 25 USD
Materials:
CLICK HERE
for downloadable Materials PDF.