Simple Beauty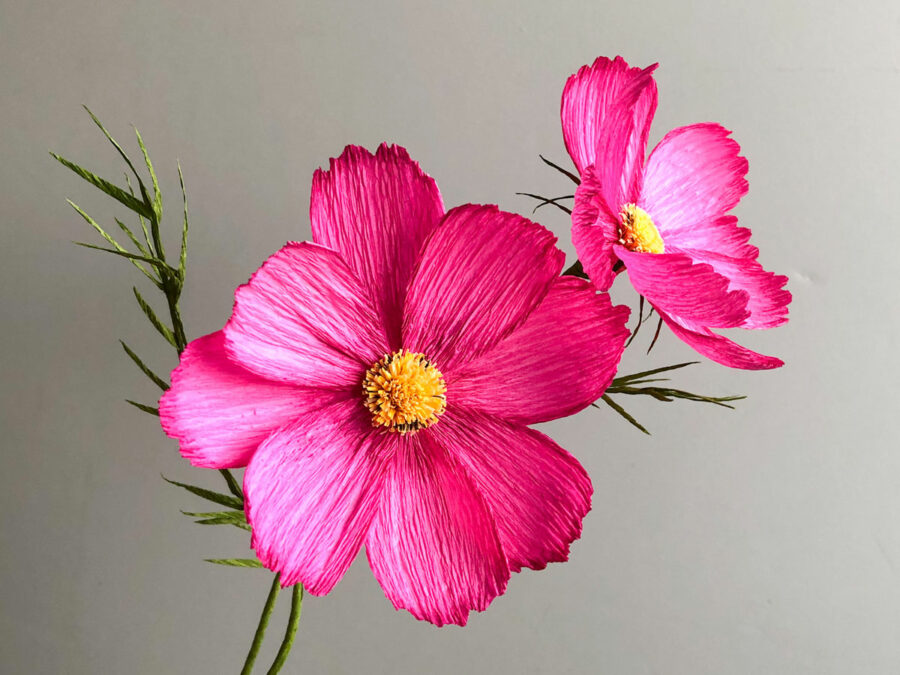 Offered:
Thursday, September 14th
CLOSED

Friday, September 15th
CLOSED

Experience level: All levels welcome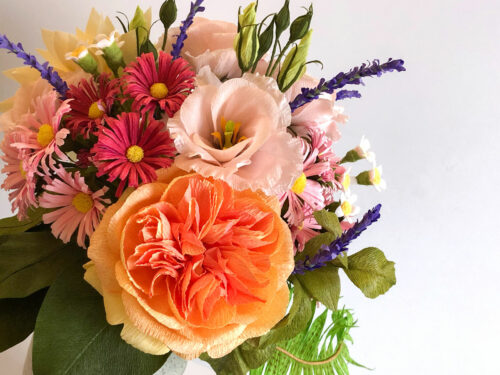 How is it even possible that this is a photograph of PAPER flowers . . !? Talk about exquisite and realistic and beautiful! This is truly an exceptional offering as in this class, paper flower artist Inga Ilze Peterson will share her passion for creating and designing three-dimensional botanical art.
"I love spending time in nature, looking for interesting specimens
to study, photograph, and recreate in paper form."
Using simple materials: German and Italian crepe papers, watercolor markers, wire and glue, you will learn to craft exquisite, lifelike flowers. Simple Beauty, indeed. However, do not be deceived. The materials may be simple—and Inga will walk you through each of the steps for ease and success—but the results will be dazzling and a bit magical, trick-of-the-eye in . . . how is it possible . . they look so real.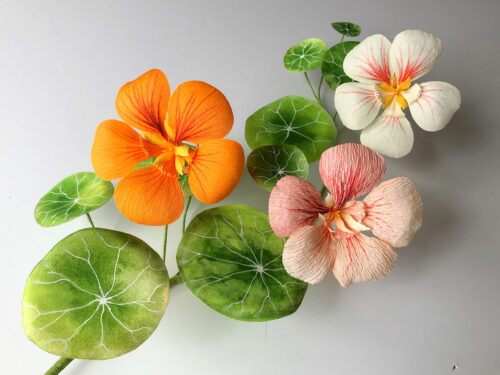 No worries if you have never done anything like this before. This workshop is open to makers of all levels as it was happenstance that Inga herself fell into making paper flowers—it grew out of her regular art studio/painting practice as she discovered she loved the actual making of the flowers more than painting them.
And, she loves sharing the technique and processes she has developed along the way.
Inga will lead you through all the basic skills needed to cut, shape and color your petals and leaves, as well as to assemble all the parts to create a show-stopping flower with a bendable wire stem. There will be three projects on offer : Cosmo, Calla Lily and Nasturtium.
Cosmo and Calla Lily are brand new designs and will debut at September Squam. Each flower has plenty of opportunity to play and explore color, shape and material. Students can choose one, or float about and try elements from two or three flowers—or, who knows, speedy crafters might be able to finish all three!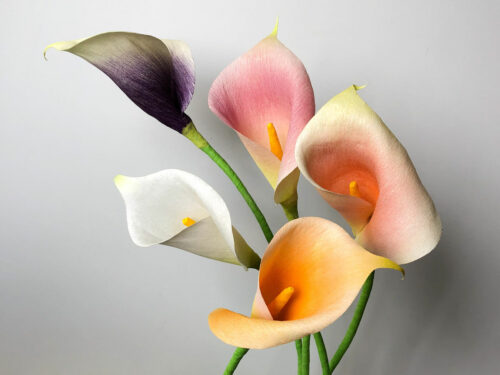 Kit fee: 25 USD
Materials:
ALL materials will be provided in your kit.
NOTE: Students should bring:
a sharp pair of scissors
a ruler
paintbrushes: flat size 6, round size 6 (or similar sizes… student grade brushes are fine)