Little Mysteries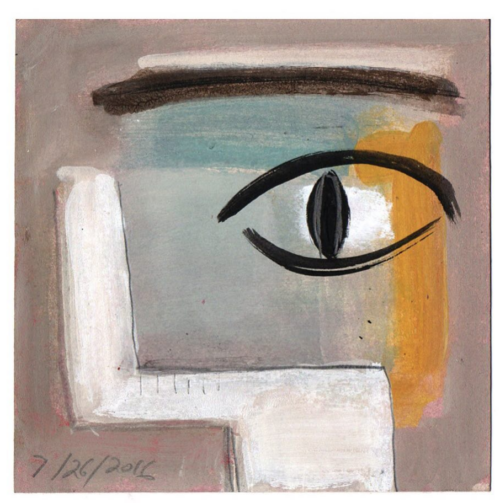 Offered:
Thursday, September 14th
CLOSED

Friday, September 15th
CLOSED

Experience level: All Levels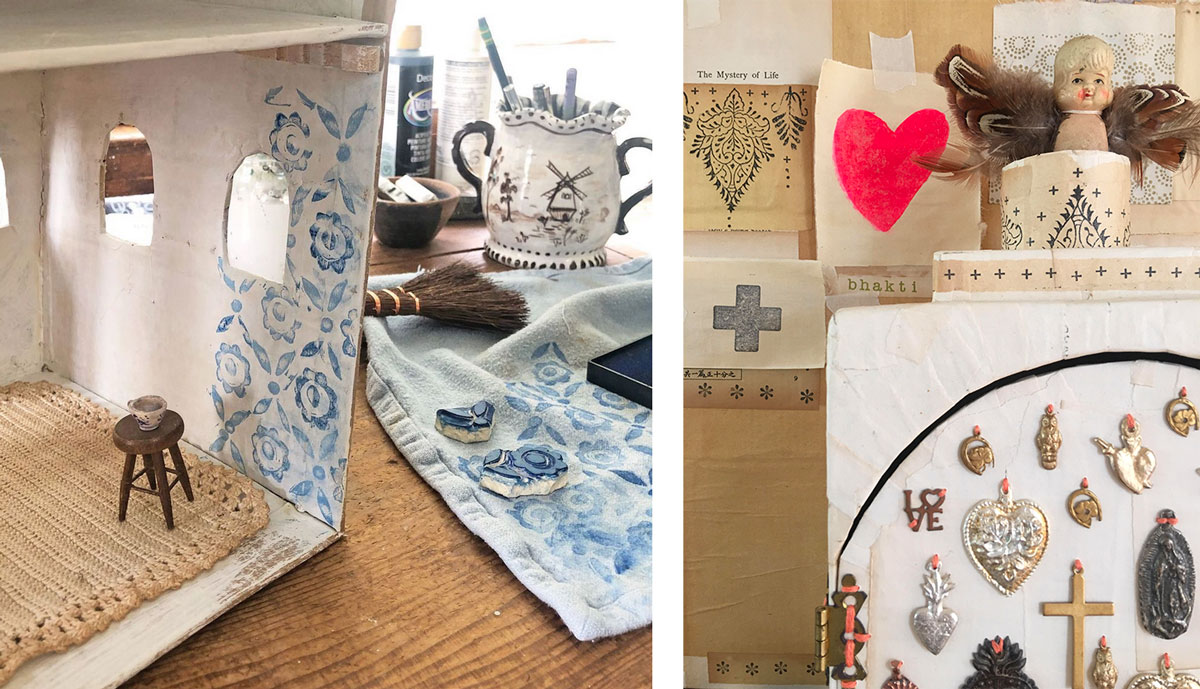 In this utterly enchanting workshop, Ann Wood and Autumn Song will guide you through a series of improvisational and playful mini-assignments designed to bypass blocks, spark you creatively, and generate lots (and lots) of ideas.
IDEAS prompt us to move, to create,
to try, to risk, to fail and to try again.

IDEAS are what surprise us, confuse us,
intrigue us, delight us and make us feel alive.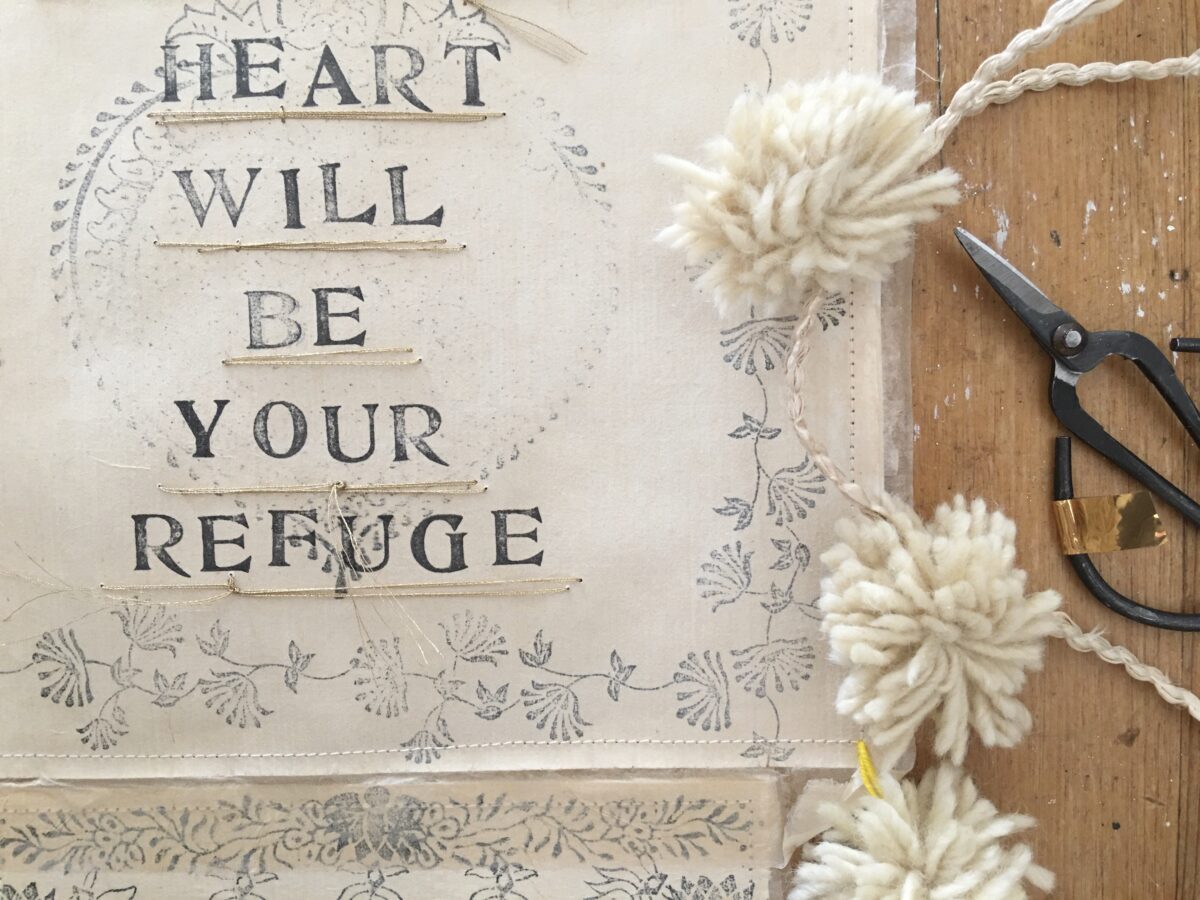 You will work with all the elements that most ignite your imagination including: found object assemblage, collage, stitching and mark making. No special skills are required to participate, and all materials will be supplied, please bring your curiosity and a notebook.
Ready to take a magical mystery tour of your imagination? To play with your hands and your heart amongst the glorious Squam forest? To leave with tools, tricks and practices that will keep your curious mind engaged and ideas flowing?
Then join us and let's play!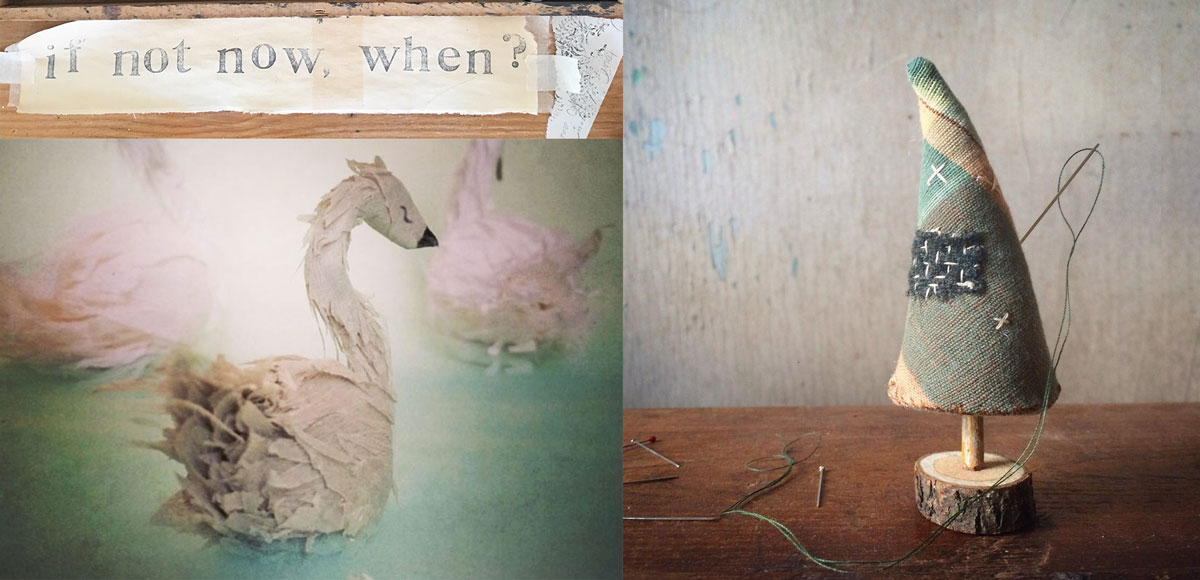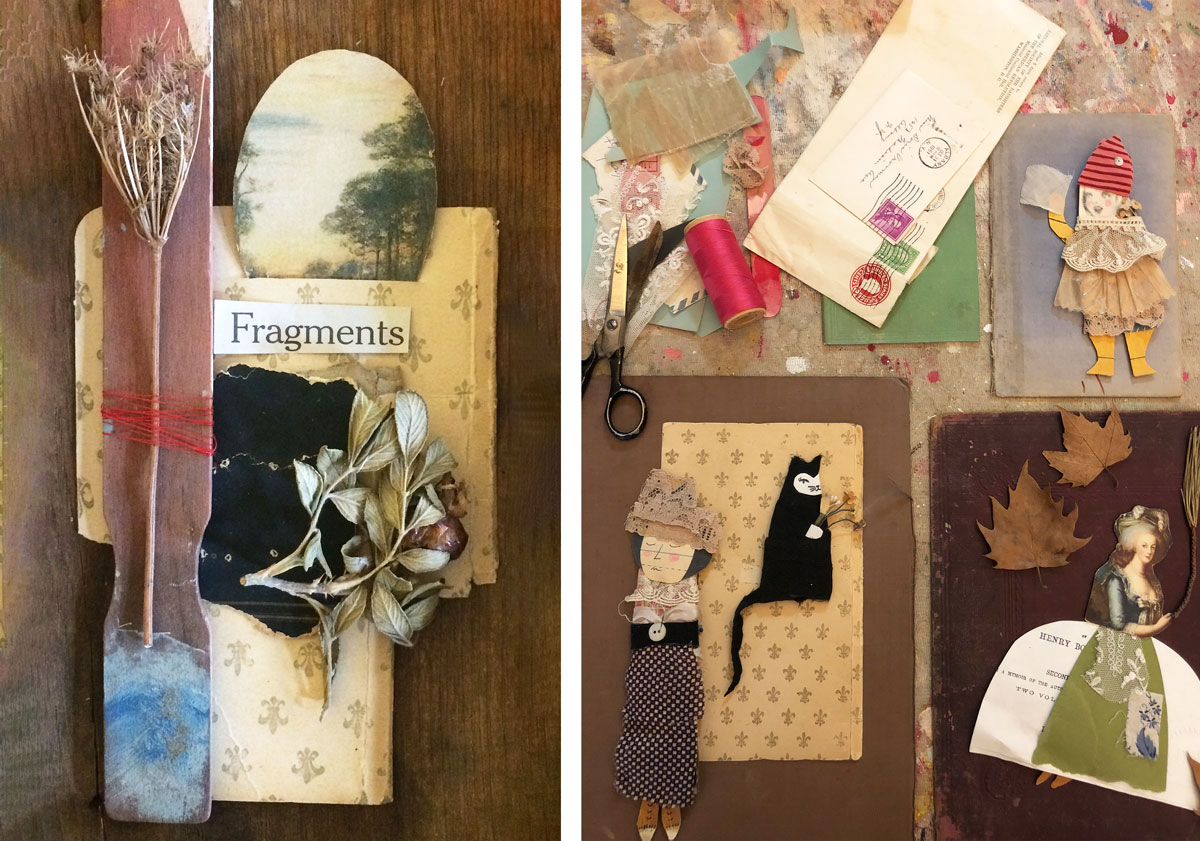 The best way to have a good idea is to have a lot of ideas.
– Linus Pauling
Kit fee: 15 USD
Materials:
All materials will be supplied.
As always, if you have any favorite bits or tools, do bring them along.