Traditional Norwegian Cuffs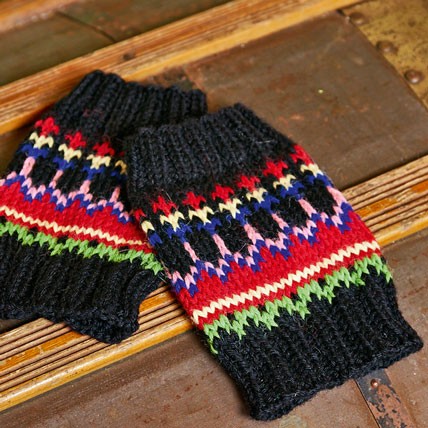 Offered:
Thursday Sep 15
Friday Sep 16
Experience level: All Levels
Are you ready to have some fun? Join Arne and Carlos to learn a fabulous, traditional Norwegian pattern.
Although most beginning knitters might be afraid of using double-pointed needles, working with Arne and Carlos will soothe any concerns.
This class will create a pair of beautiful wrist warmers
that are not only super fun to make, they will become
your go-to gift for friends and family.
And, a project like this is a great way to practice your stranded knitting in the round.
Be ready for people to reach out and take you by the hand to ask, where did you GET those? Because they are bound to be one of your most favorite one-of-a-kind knits.
PRE-REQUISITE: you will need basic knowledge in knitting (i.e. how to knit and purl). For the stranded colorwork and knitting with the dpns, this is something you will learn with Arne + Carlos – but of course, people who are familiar with these techniques and who still want to join are also very welcome.
Kit fee: 0 USD
Materials:
(DK weight, 109 yd/100 m / 50 g) in 6 different colors: Black, Red, Yellow, Blue, Green and Pink.
Needles: U.S. sizes 2-3 and 4 / 3 and 3.5 mm: One set of 5 DPNs.

This means 1 set of 5 dpns in U.S. size 2-3 and 1 set of 5 dpns in U.S size 4.  (3 and 3.5 mm is the European size)

If you prefer to bring circular needles instead of dpns that's perfectly fine.