A Sacred Stitch Offering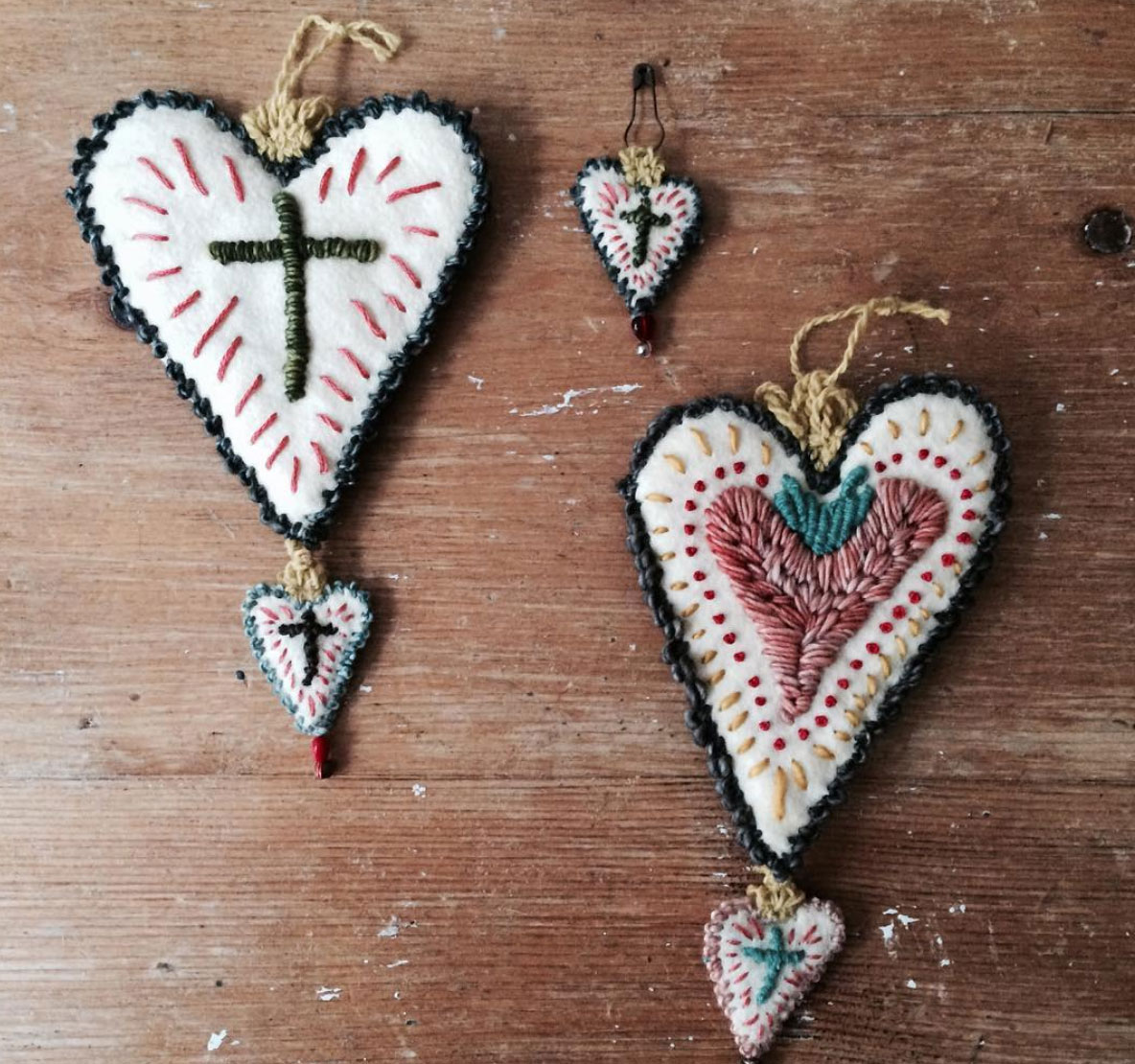 Offered:
offered throughout the week
Experience level: All Levels*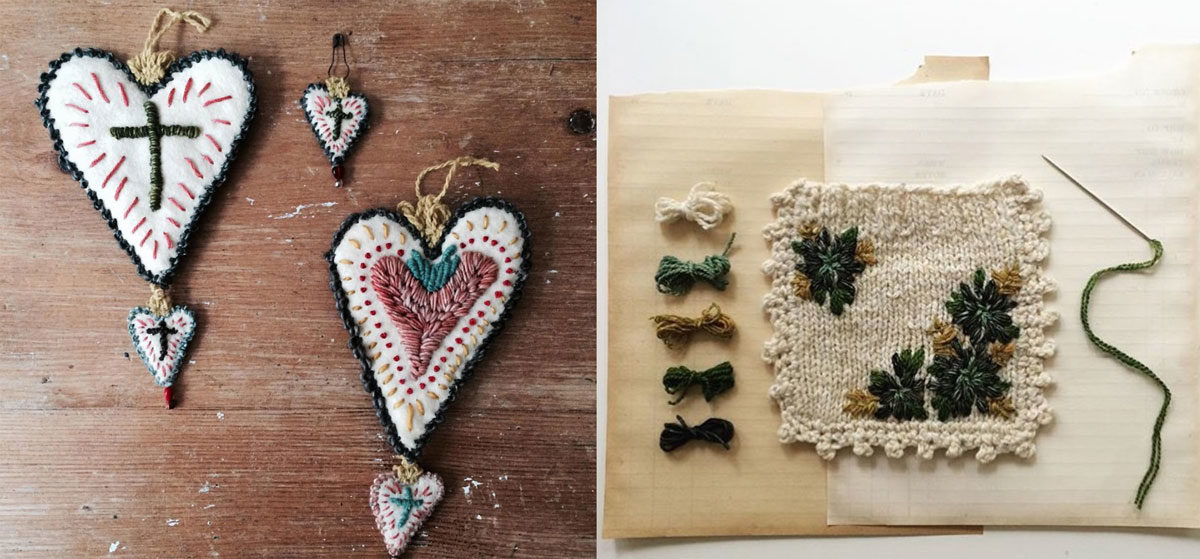 In this workshop, we will be slow stitching with wool and felt
to create organically made creations featuring florals and color.
"Taking time to slow down our stitches in turn slows down our mind and our body. If we allow it, each stitch deliberately placed side by side to create an outward extension of our inner creative soul, can truly become not only healing but also a sacred offering to the world. And if you are willing to allow it, something magical can appear from the depths of deep below, a space opens up, and a lightness can be felt, within and without." – Tif Fussell
*Please note, though not required, experience with four basic embroidery stitches — daisy, fly, couching, french knot — will greatly enhance your enjoyment and ease in this workshop. (FYI, youtube is a terrific resource to learn these stitches).
Kit fee: 10 USD
Materials:
Please bring with you small scissors, ideally embroidery scissors.
All materials will be provided in your kit.