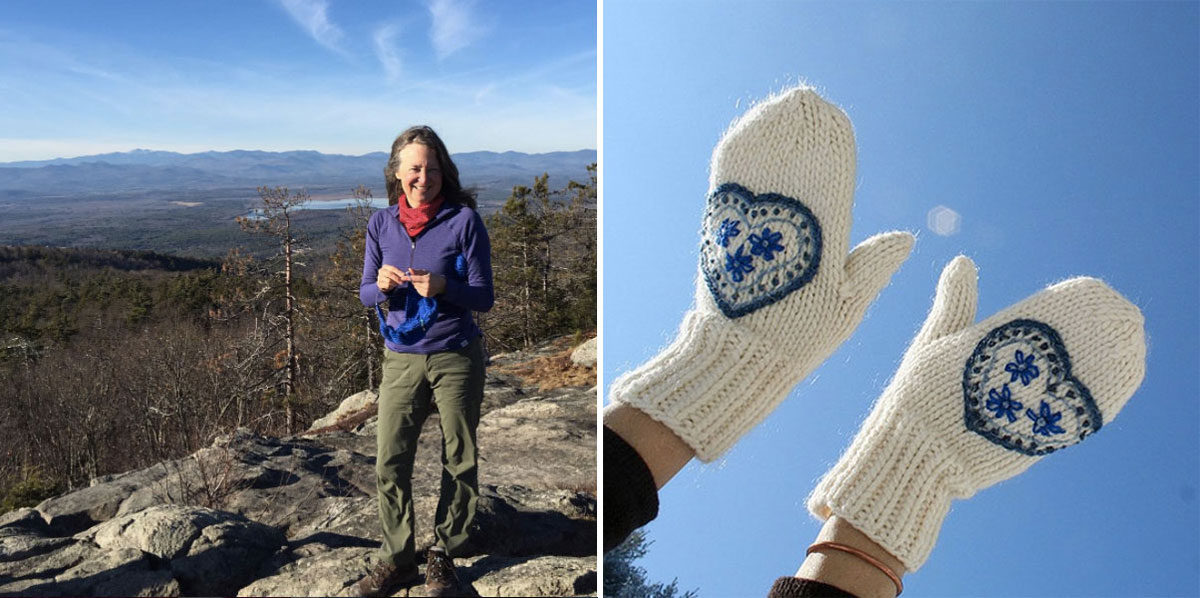 It is hard to find a photo of Mary Jane Mucklestone when she is not on the move, or knitting or surrounded by friends. In fact, you will often find photos of her doing all three things at once.
She is inspiration for the adage, "no flies on you." Ever on the move, seeking to learn new things, creating beauty and sharing laughter with friends — MJ is a world traveler, community builder, wonderful teacher and passionate knitter.
We are thrilled she will be returning to Squam this June to teach a workshop on fair isle knitting & colorwork. And, I had so much fun chatting with her for this Morning on the Dock– hope you enjoy listening!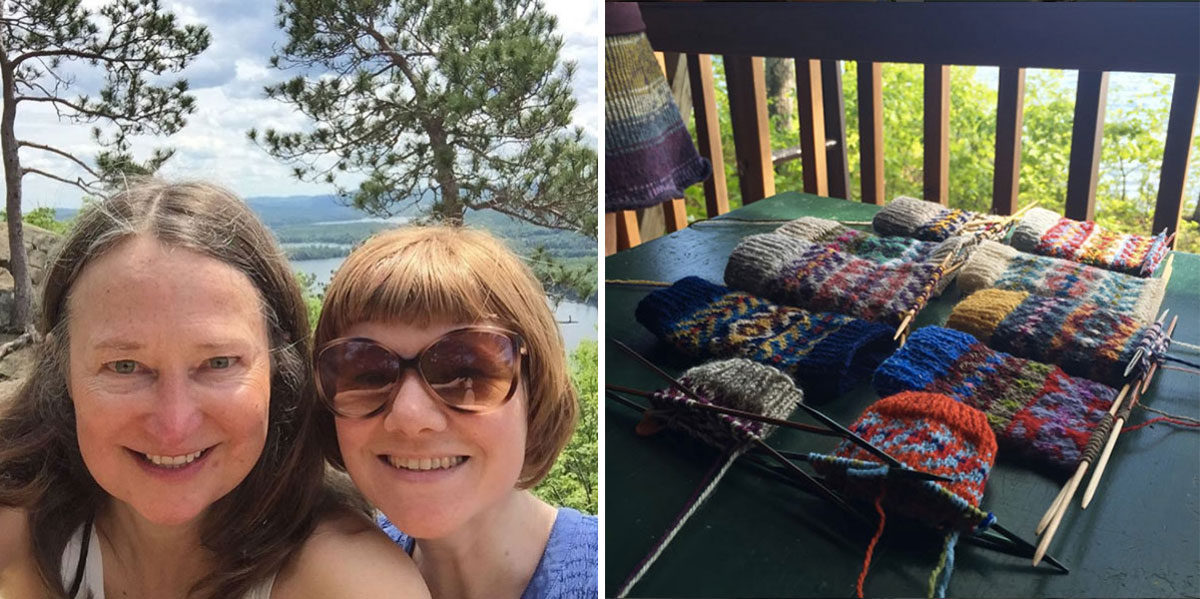 I especially love her wild, kooky– fabulously spirited approach to life. Whether she is knitting fun socks or comparing her toenail polish to the color of a stove. She is FUN, whimsical and makes me feel more curious about life.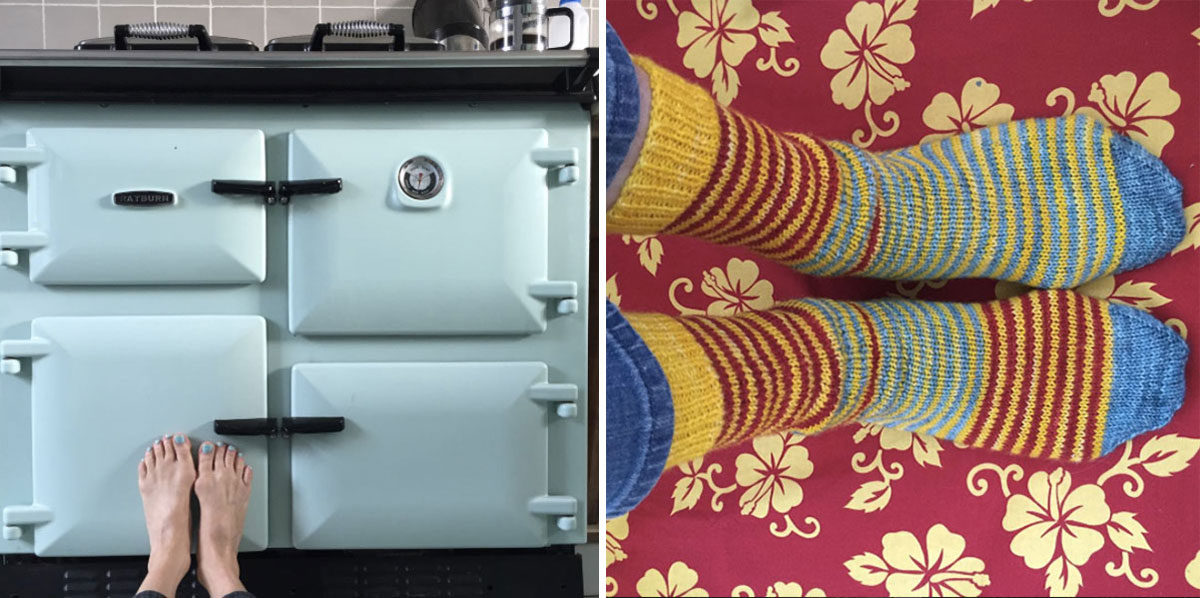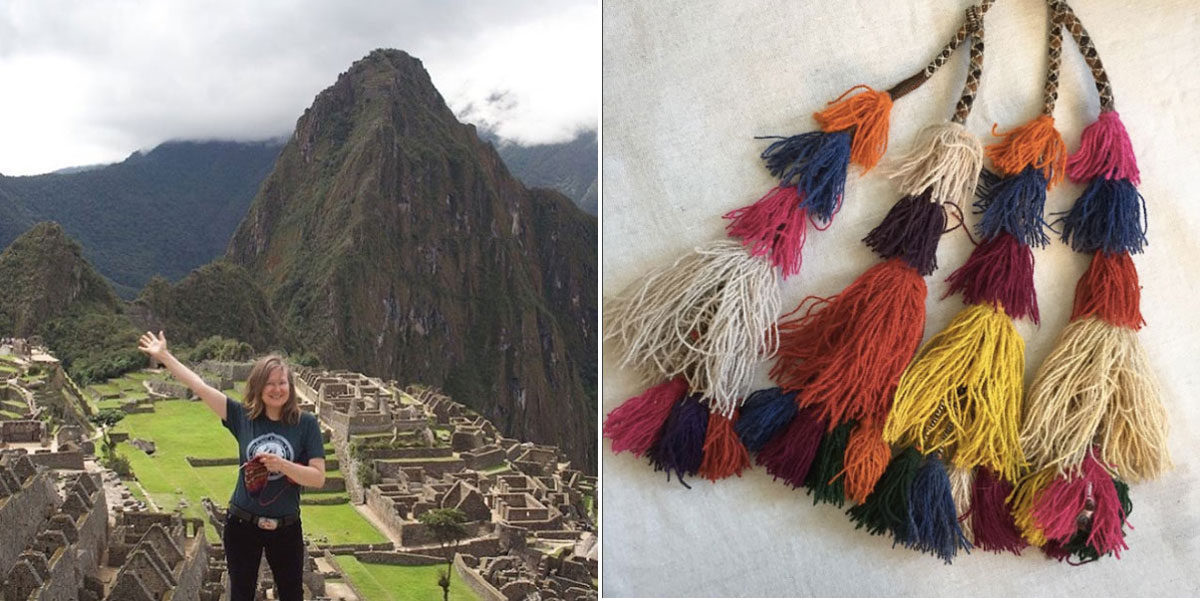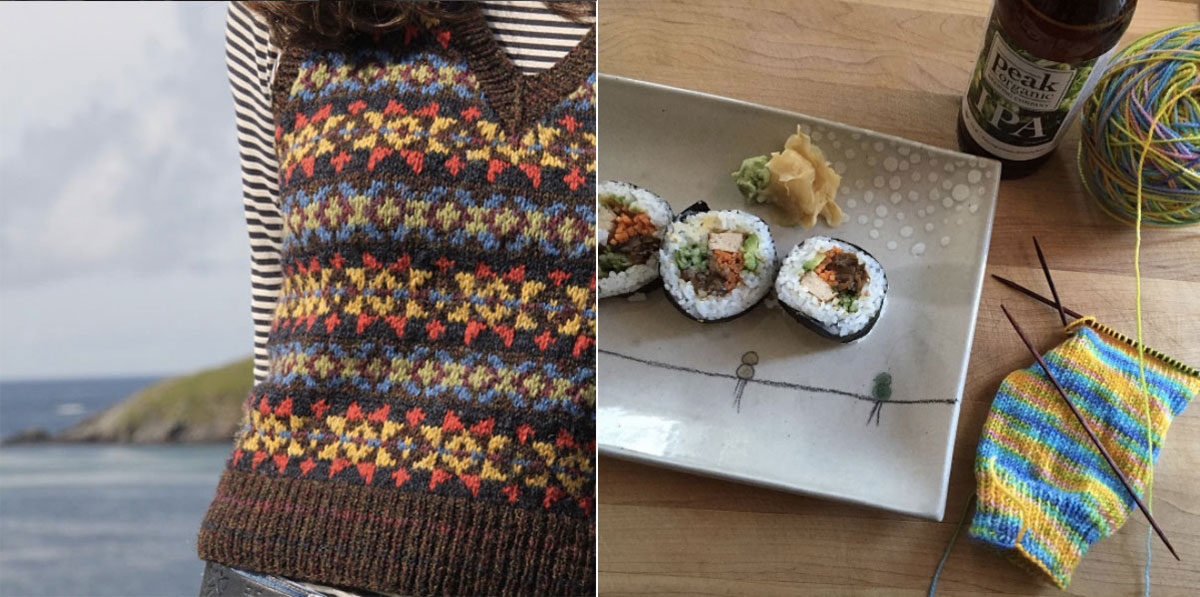 bisous, Elizabeth
all photos courtesy of Mary Jane Mucklestone