Tunisian Sampler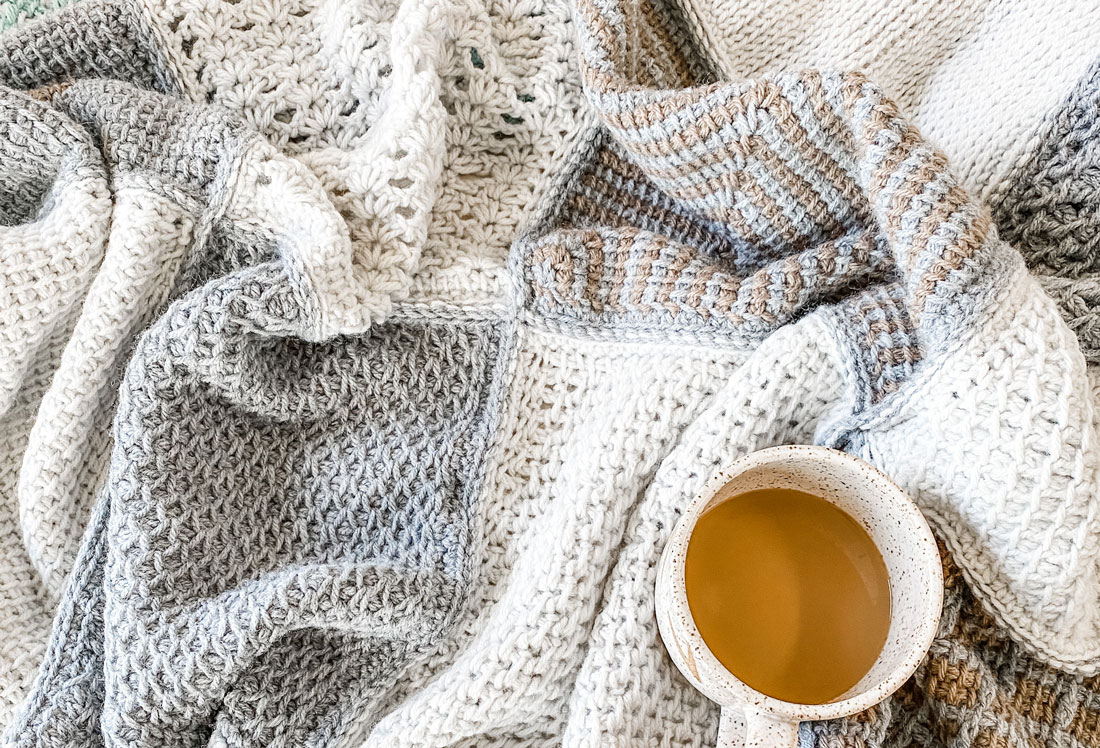 Offered:
Thursday June 3rd
Friday June 4th
Experience level: Adventurous Beginner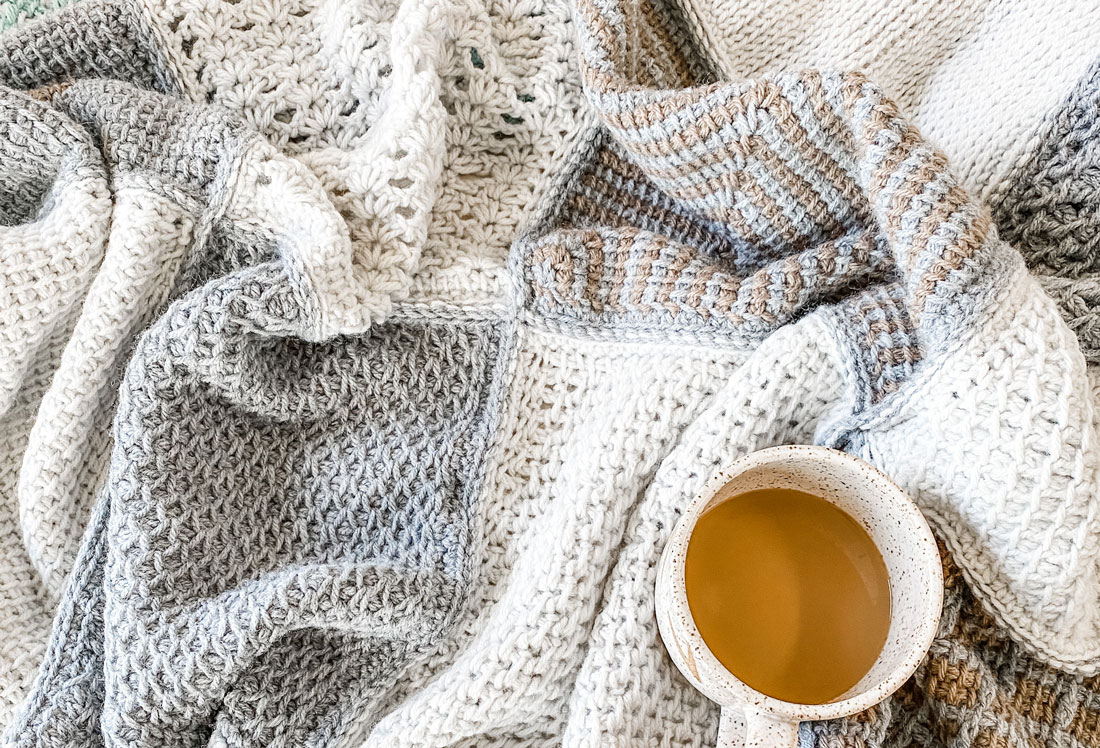 Class Description
How lucky are we to have Toni joining us at the lake this Spring! Toni's passion for crochet and her wealth of knowledge about all the tips and tricks that help make your projects sing are only part of the reason we are so excited she is joining us. In this gorgeous offering, we will be diving into the beauty of Tunisian Crochet.
With Toni's guidance, we will build a foundation of Tunisian crochet knowledge and learn seven different Tunisian crochet stitches and techniques. Seven!
Then, here comes the best part, we will take the squares we have made and assemble them into a cozy lapghan. This is a project you will want to make again and again as, after taking this class, you will be able to make any number of combinations to create a different lapghan, baby blanket, throw– or even a full sized blanket since you will have all the skills to do that.
Best of all? You can dive right into your stash and use leftovers from other projects. Of course, you can also choose to use some favorite yarns to make this extra special. Your choice, either way. And, each student will be able to customize their blanket to their preferred size using the templates provided in class
Class Prerequisites
All students attending this class should have basic crochet skills including making a chain, single crochet, and reading a pattern. Students should also know how to do a whip stitch seam.
Class Level
Adventurous beginner. Makers do not need to have any experience with Tunisian crochet, but a comfort with basic crochet will make things much easier.
Materials List
YARN:
To make the small lapghan (approx. 34" x 46"), makers will need 1200 yards aran weight yarn (can substitute worsted weight yarn).
To make the large lapghan (approx.. 42" x 53"), makers will need 1550 yards aran weight yarn.
NOTE: You only need to bring about HALF of your yarn with you to class as the rest will be completed when you return home.
HOOK: 6.5mm Tunisian crochet hook – a straight hook or corded hook will do.
NOTIONS: Tapestry needle, scissors, stitch markers (optional).
Toni will not have any project kits for sale, but will be supplying a written pattern with helpful photos.
Kit fee: 0
Materials:
CLICK HERE for downloadable Materials List