Combo Mambo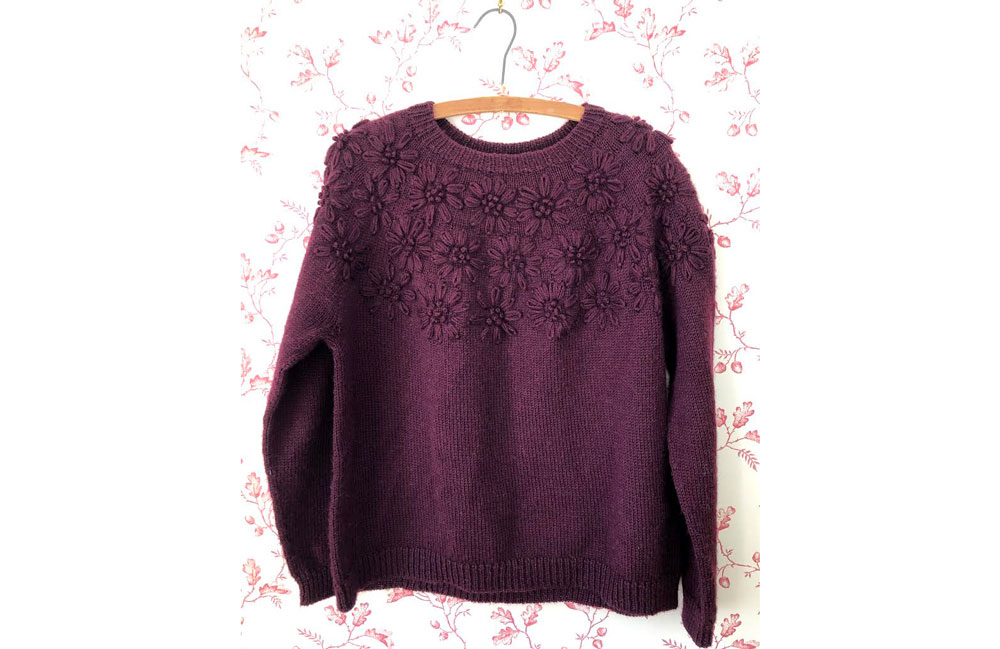 Offered:
Thursday June 3rd
Friday June 4th
Experience level: Beginner/Intermediate
Knowing how to Combination knit can be
a terrific tool in your toolbox for a much-improved fabric.
Nope, there will be no dancing here, but after spending the day with Julia, you may want to sashay around the room because this is gonna be some fun.
First, we will be focusing on Combination knitting, a technique that combines "Western" and "Eastern" styles. (FYI, it's been said that using the Combination technique can increase your knitting speed!) What's important to underscore here is, whether or not you choose to change your default knitting style to use Combination, learning this approach is invaluable. Combination knitting can improve your lace SSKs and smooth out common stitch issues that arise with ribbing.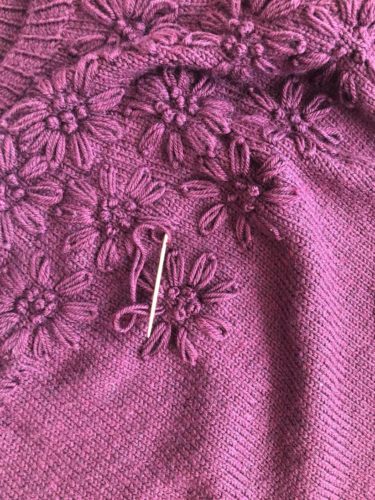 Second, (remember, this is a combo class) we will be diving into stitching on wool. So much fun!
We will use a hand-knit garment — it can be anything, sweater, mittens, shawls, or even your swatch from the first part of class — as a canvas for embroidery. And, it has the added benefit of taking your hand-knits to the next level in their one-of-a-kind status.
Julia will be right by your side if you need any help to add these new approaches to your knitting. No worries, no stress– this is one of the sweetest ways to add in some new tricks to make your knits swoon-worthy.
HOMEWORK: Before class, please knit at least one worsted weight stockinette square 7 or 8 inches square, keeping borders narrow if you use them – we're looking for a surface for embroidery.
MATERIALS:
Please bring at least 25 yards of worsted weight yarn
size 6 or 7 needles.
various colored yarns from your stash
a yarn needle,
yarn scissors,
a small ruler or straight edge,
a pencil, a sharpie or dark pen
2 quilting safety pins or 2 long straight pins.
Before class, use a soup can or something 3" in diameter to trace and cut out 3 circles from a brown paper bag or similar stiff paper.
Bring the soup can, the paper scissors, and the rest of your paper bag to class as well.
If you want to embroider on something you already knit, bring that too!
Kit fee: 0
Materials:
CLICK HERE for downloadable Materials List