Sashiko Squamwork Apron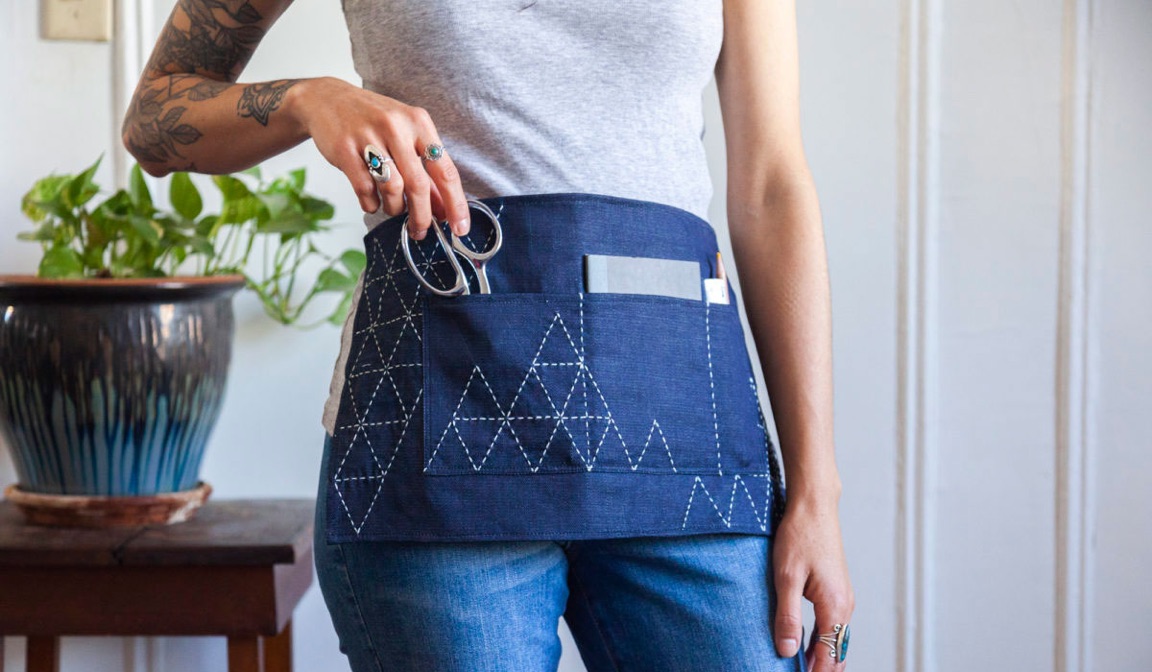 Offered:
Thursday June 4th
CLOSED

Friday June 5th
CLOSED
Experience level: Intermediate to Advanced
It feels appropriate that we will be creating this custom work apron to be finished with Sashiko stitching since this Japanese embroidery technique was always used to give decorative flair to hard-working clothing. It is one of the charms inherent to Sashiko that it is both decorative and functional.
In the first part of this class we will create a simple work apron that fits precisely to your hips. Your apron will be made from a selection of sustainably sourced fabrics and ties from a textile recycler.
Then, the real fun begins as we use Sashiko stitching to personalize our aprons — no two will look the same– as well as to add functional details like pockets, pencil or scissor holders– whatever calls to your creative heart.
If you have been wanting to take your sewing skills to the next level, this is a terrific class as you will be using both a sewing machine as well as hand-stitching. Not only will you have a functional piece of wearable art when you finish, you will have learned to draw Sashiko patterns from scratch, which opens you up to the world of possibility going forward in future projects.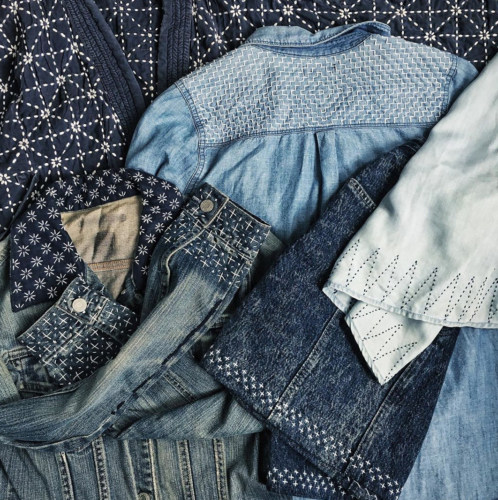 NOTE: Students should know how to use a sewing machine. Knowledge and comfort with basic hand sewing skills is helpful for this class, but not a prerequisite.
Kit fee: 25 USD
Materials:
CLICK HERE for downloadable Materials PDF.