Sweet Lace Pie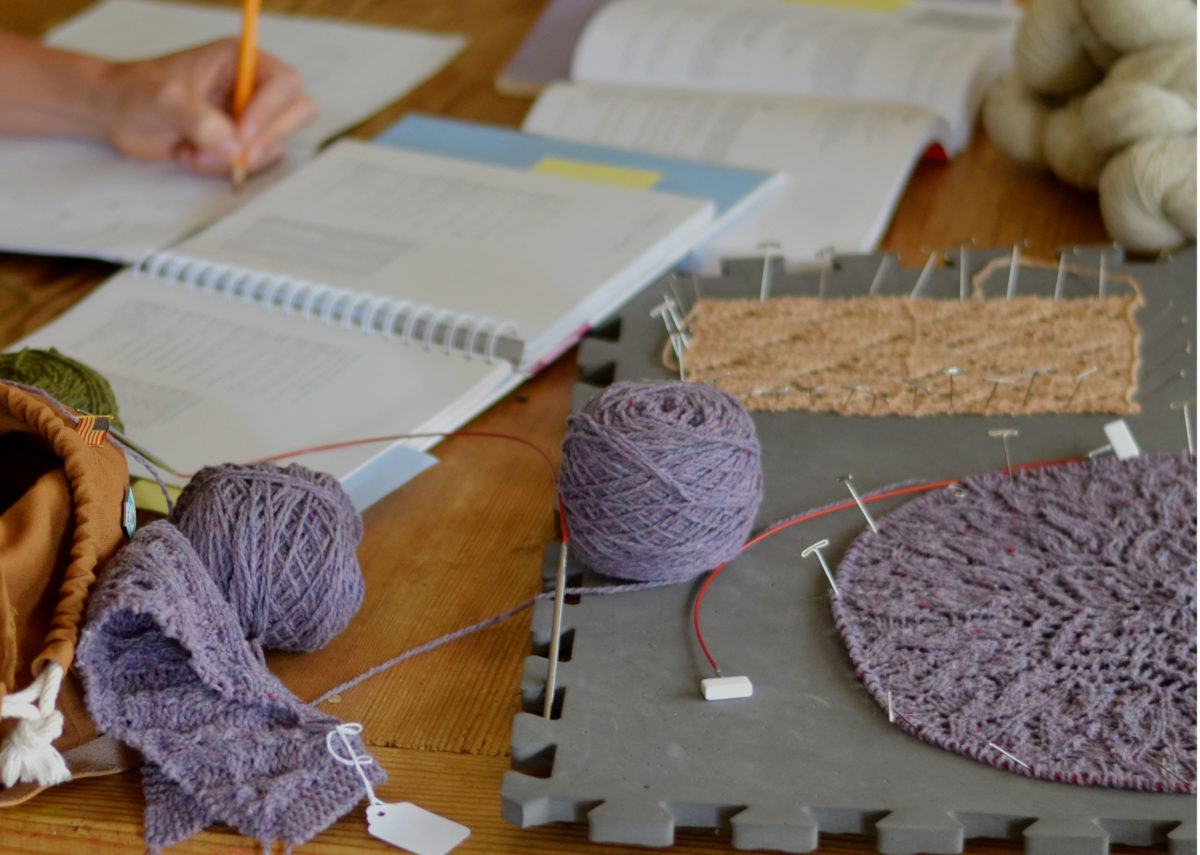 Offered:
Thursday June 7th
Friday June 8th
Experience level: Advanced Beginner
With every project, there is a journey.
In knitting, from our first cast on stitch to the very last end woven in, we are immersed in a personal experience. Each project has its highs and lows, and no matter how much we might focus on the finished outcome, the journey is looped into every stitch.
Annie's class will open up with a relatable introduction and discussion to the process of our knitting:
how do we celebrate it?
deal with the moments of joy or frustration?
how do we lean into the journey and surrender to being 'in the moment' with our project? We've all been there, so why not talk about it with others who can relate!
As you connect with some new realizations (or already perceived truths) around your personal process, you will then begin a new journey: designing and developing your own pi shawl.
Have you seen those gorgeous, circular shawls
draped over shoulders and tied at the front
with a fabulous knot? Yes, that shawl.
Given the option to make a half or whole pi, you will further explore the shawl construction. Annie will guide you through the simple math needed for this particular garment by making it fun, engaging, and very enlightening. As you delve into different stitch patterns and the ideas start to come alive, you'll likely find yourself alert to your process in ways you had never been before.
PLEASE NOTE: per Annie, Advanced Beginner means that you must have at least some experience working from a chart and simple lace.
Kit fee: 7 USD
Materials:
CLICK HERE for downloadable Materials PDF.