EXTRA | Surfing Lessons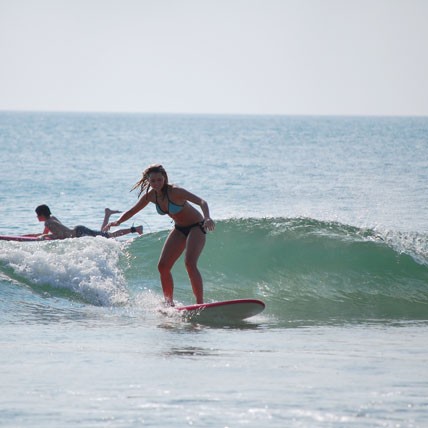 Offered:
Friday May 20
Saturday May 21
Experience level: All Levels
This summer I joined my family for their annual holiday on Nags Head and as luck would have it, ended up taking a surfing lesson when my 12-yeaer old nephew decided he'd rather stay home and play minecraft.
It was a random decision as I had no plans to ever learn to surf that week. And, it was one of the best things I ever did. In just one lesson, I was up on the board riding waves in– you can see the poor quality video below to catch a glimpse of my first ride, ever.
When I shared the video at my facebook page– I got a lot of responses from people that they always wanted to try this, or to learn how. So, this week while we are together at Nags Head, we are lucky enough to have the Farmdog team on hand to help anyone who wants to try surfing give it a go.
Farmdog Surf School is where I went and I can tell you the instructors are wonderful and Robert Farmer, the owner has it all dialed in. There's even a smoothie & juice bar next to the shop for when you come in off the beach.
They have ALL the gear you will need– wet suits, surfboards, etc. All you you need to do is show up with a smile and ready to POP up!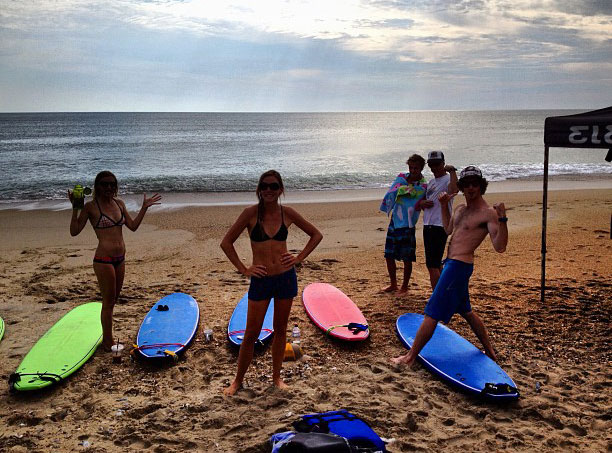 Kit fee: 65 USD
Materials: