Unexpected Joy!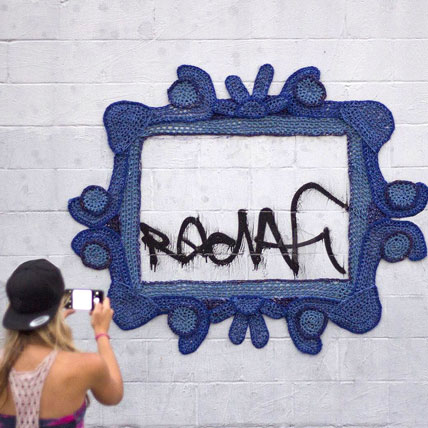 Offered:
Thursday June 8th
Friday June 9th
Saturday June 10th
Experience level: All Levels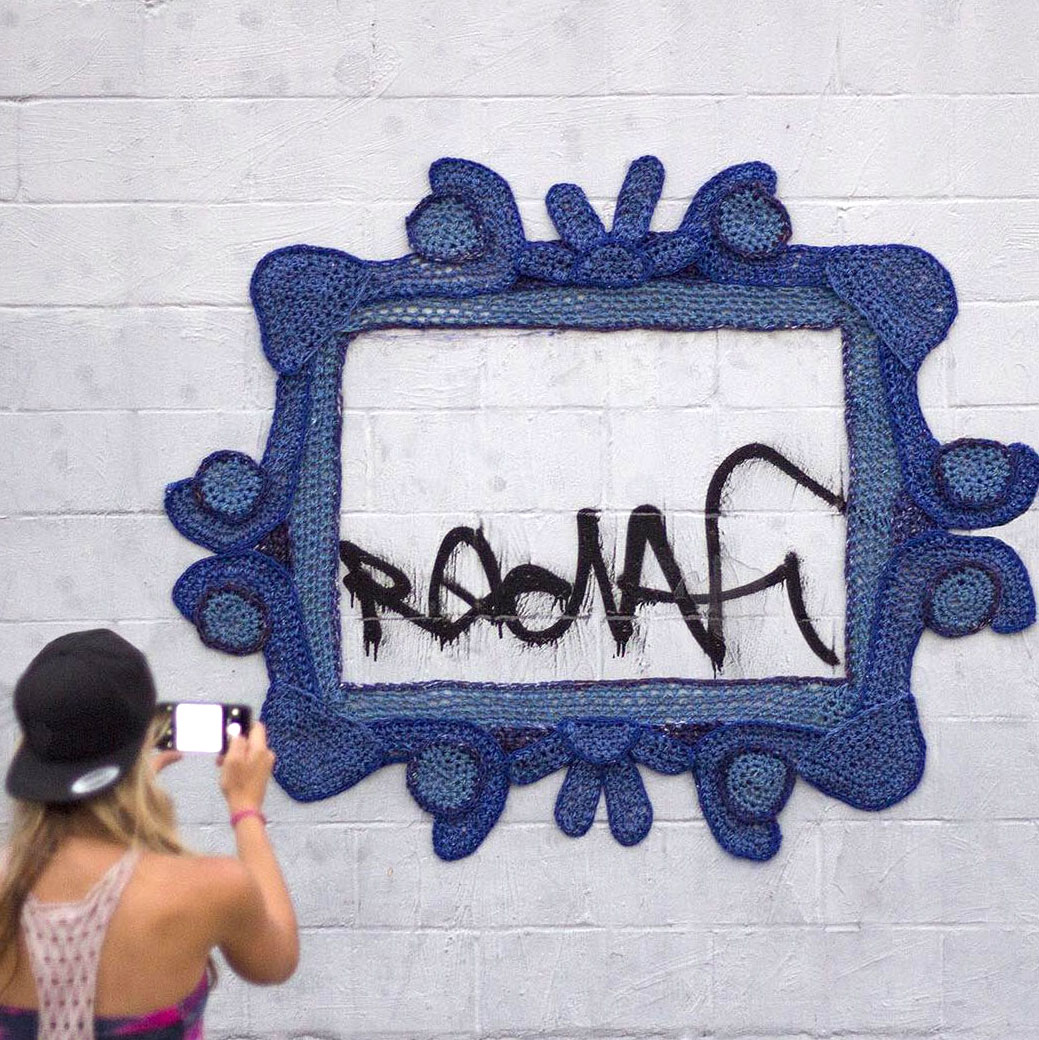 In this workshop with street artist, London Kaye, participants will create their very own yarn masterpiece. London will walk students through the process of creating unexpected joy by making a sculpture from yarn. Students will be provided with all the tools and materials necessary to make people stop, think and smile.
In the first part of class, students will be encouraged to explore what excites/interests them — color, texture, images, words, etc– and create an inspiration board. An assortment of materials to support this activity will be provided and we invite you to bring elements from home as well.
Next, students will be led through the process of drawing out their idea. Establishing size, shape — intention. A supply of scraps, crochet swatches etc., will be provided to work with — and, again– you can bring elements of yarn, swatches etc from home.
Finally, students will spend the second half of class creating their yarn sculpture that will then be installed for public display.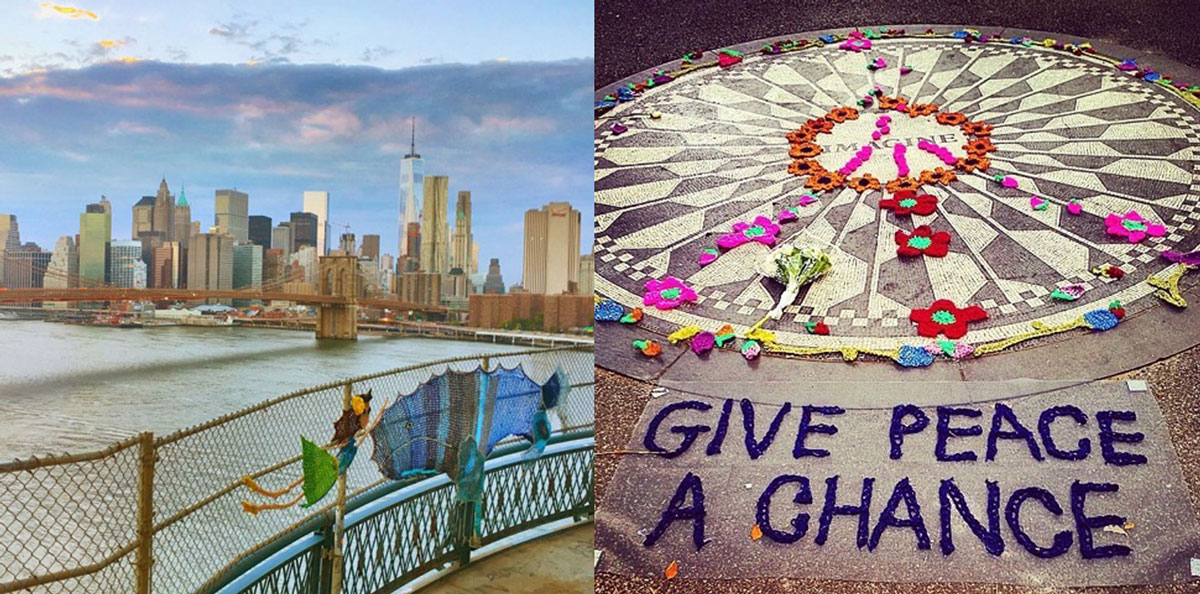 Kit fee: 0 USD
Materials:
CLICK HERE for downloadable materials PDF.