Sumptuous Throw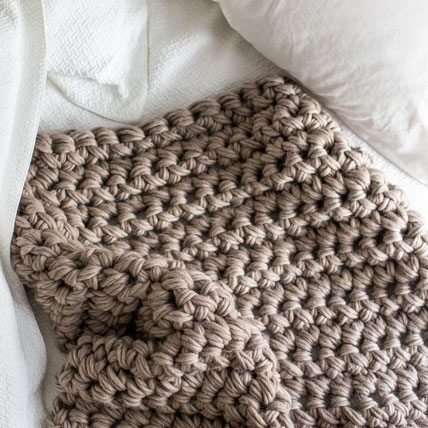 Offered:
Friday June 9th
Saturday June 10th
Experience level: All Levels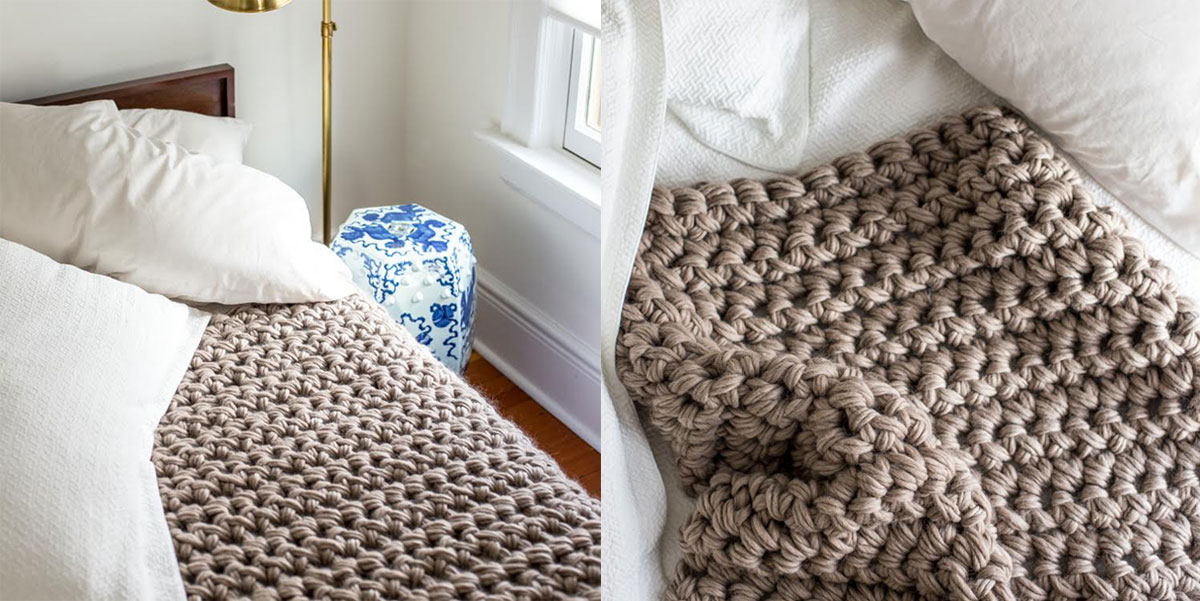 You may have heard of arm knitting, but you should really give crocheting without a hook a whirl! Make this stunning throw blanket in no time.  Crochet stitches in this extra-large scale are fabulously structural and plush at the same time.
This class is perfect for folks that have never picked up a crochet hook AND for the most experienced crocheter who's up for applying their crochet techniques to something new. The best part is you only have to have one loop on your hand at any given time.
Students will learn how to make chains, single crochet stitches, manage tension, and finish your crochet. Gorgeous!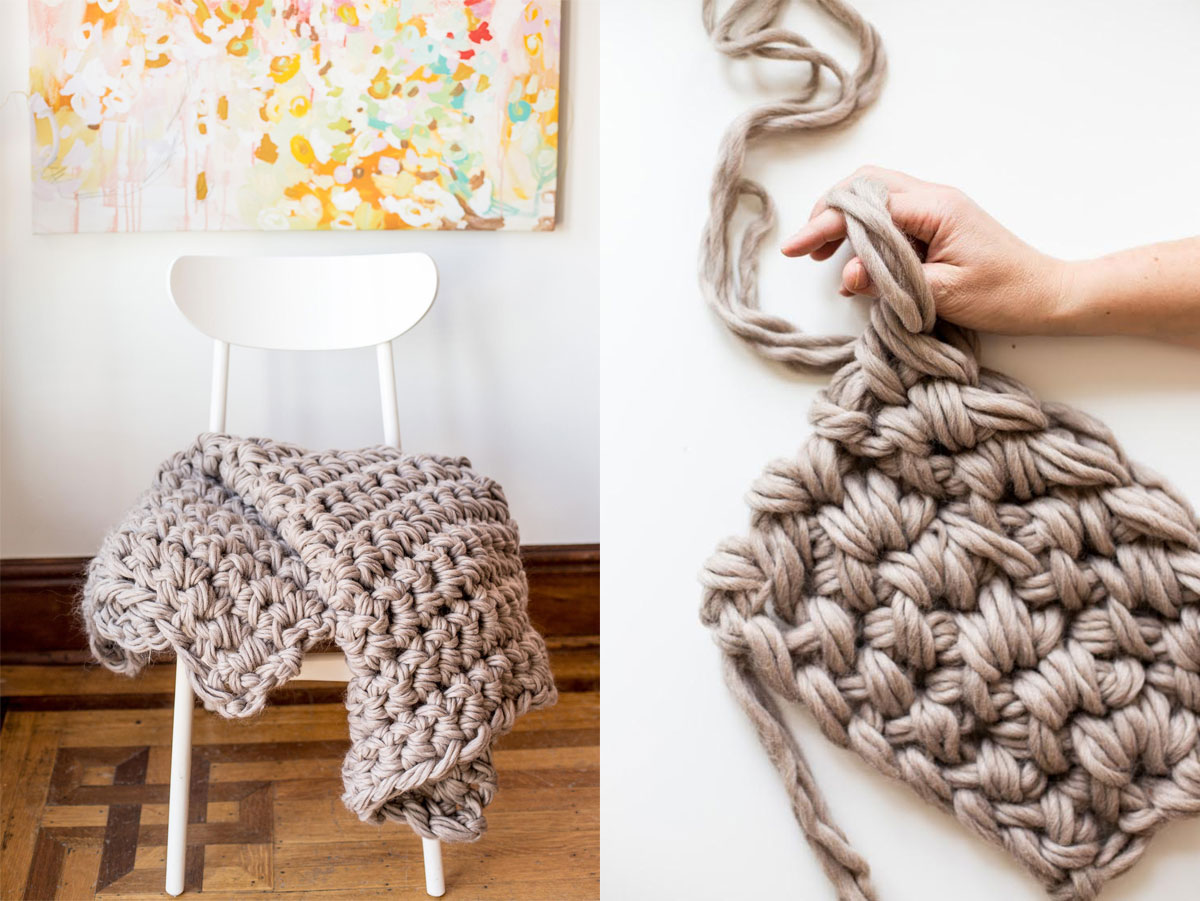 Kit fee: 0 USD
Materials:
CLICK HERE for downloadable materials PDF.