Ribbon in the Sky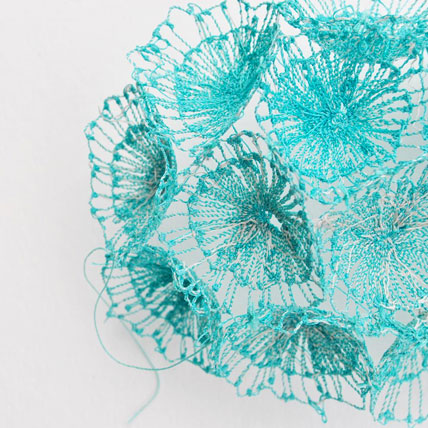 Offered:
Thursday June 8th - CLOSED
Friday June 9th - CLOSED
Saturday June 10th - CLOSED
Experience level: All Levels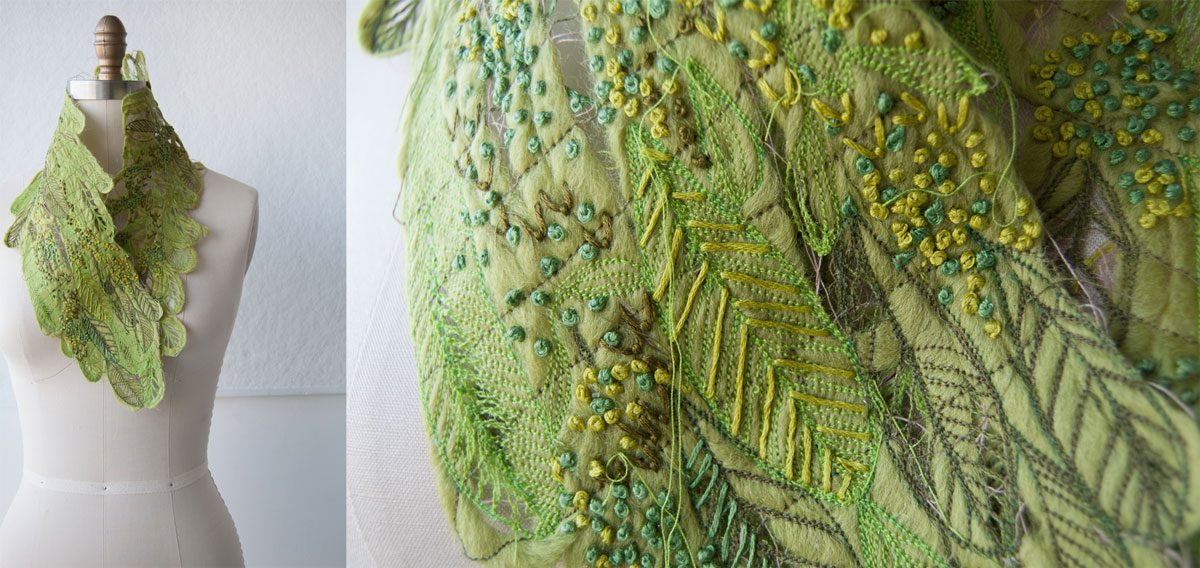 What is this class about? Experiment. Play. Fun.
In this brand-new offering, I will share the techniques I have developed to create ethereal sculptures. My work explores an often overlooked side of embroidery: the structural possibilities versus the inherent fragility of thread.
By sewing into fabric that will then dissolve in water, we can build up stitched lines on a temporary surface. The crossing threads create strength so that when the fabric melts away, we are left with a 'thread drawing.' In this class, we will play with these techniques while creating a wearable ribbon scarf held together with machine stitching.
Using three different kinds of ribbons along with a variety of thread and yarn, we will learn the basics of machine embroidery with water soluble stabilizer and explore texture, pattern and line to create a one of a kind piece. Because this technique allows for such variety in the process, each person's project will be highly individual, despite the traditional nature of the materials we use — ribbon, thread, yarn.
For example, with this scarf I made based on a forest (pictured above), I chose to use loosely spun green yarns as my base, I then layered different threads that would mimic the dense texture of the forest floor. I chose different shades of green to mimic the way that light passed through the forest canopy on a sunny afternoon.
Below is a project I made of yellow flowers. I'm so excited to see what YOU will make!
Kit fee: 20 USD
Materials:
CLICK HERE for downloadable materials PDF.