Brioche-alicious!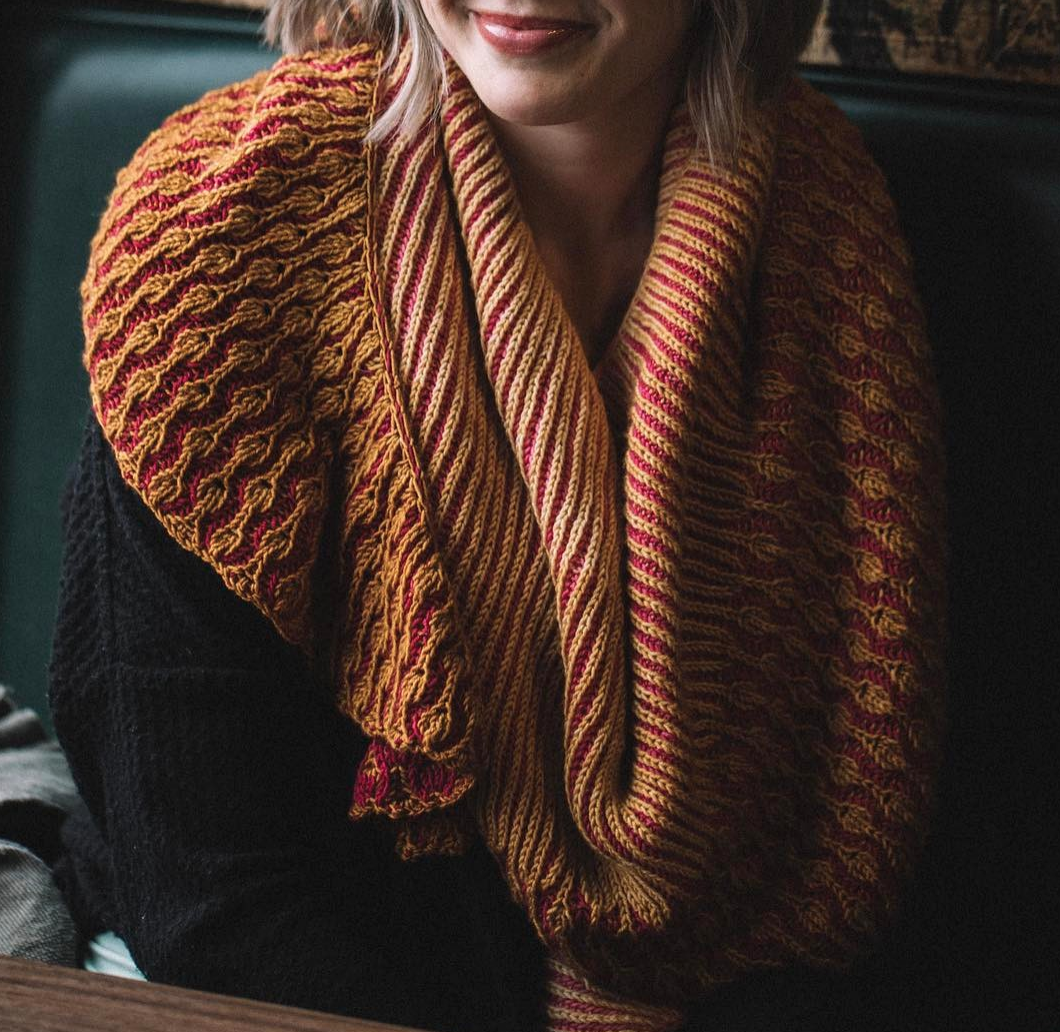 Offered:
Thursday September 13th
CLOSED

Friday September 14th
CLOSED
Experience level: All Levels
Shawls are the perfect finish to any outfit all year round! In this class, we will learn the techniques to make a show stopper – the Briochealicious shawl! Crescent shaping gives this shawl a very generous wingspan for a multitude of styling options.
Three color-block stripes of bouncy brioche gives you the chance to adapt it to your style, while squishy garter gives plenty of time to relax! We will delve into the addicting world of two-color brioche, a beautiful reversible fabric, that makes this shawl truly unique. The shawl is finished with a super stretchy bind off, which is a great bind off to learn for any project!
We will end it all by discussing how to block our shawl for the perfect shape and drape!
Kit fee: 6.50 USD
Materials:
CLICK HERE for downloadable materials PDF.